New Delhi: Tensions remain high over a field inspection inside the Gyanwapi Mosque today, according to an order from the Uttar Pradesh Varanasi Civil Court. On the other hand the monks performed yajna at the Kasi Vishwanathar temple for the success of the study, to perform prayers on a mysterious woman road with a piece of kavithu.
Kasi is a famous temple located in Varanasi under the name of Kasi Vishwanathar. It is reported that the Mughal emperor Aurangzeb demolished it and built the Gyanwabi Mosque on one of its parts. Therefore, the problem is developing in Gyanwapi as well as on the Babri Masjid in Ayodhya. In an attempt to do so, a statue of Singara Gowri Mata is located on the outside of the wall of the mosque complex.
Daily worship here has been suspended since 1991 following the Babri Masjid issue. It is said that for security reasons only one day of the year is allowed for worship. Five women have filed a lawsuit seeking to have this re-established for daily worship. The case, which has been pending in Varanasi's civil court since August 18, 2021, was ordered last month by a court to conduct a video domain search within Gyanwapi.
The mosque's management, the Anjuman Indajamiya Committee, objected. As a result, the number of Muslims attending special prayers has risen from about 400 to about 3,000 today. All of them were not allowed to perform special Friday prayers inside the mosque. This also caused tension in the area. Meanwhile, a woman suddenly started praying in front of the gate of the mosque. The worshiper was on the road in the scorching sun, with his head wrapped in a saffron veil.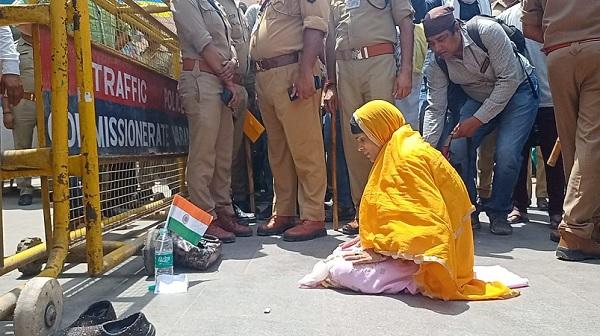 Thus, the police surrounded him after his prayers out of great suspicion. The suspect's purse also contained images of Hindu gods. According to her voter card, her name was Aisha Bibi. A native of Saitpura, she was abandoned by her husband and suffered from mental illness. Therefore, Ayesha Bibi has been sent to the Government Psychiatric Hospital in Varanasi for examination. A case has been registered against him and the investigation is continuing.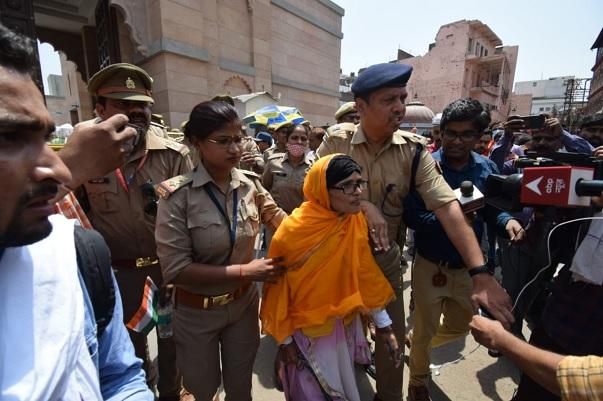 Meanwhile, a field inspection of the Gyanwapi Mosque was conducted to ensure the success of the Hindu cause. Thus, the prayers took place in a peaceful manner without creating tension. Many monks attended this special yajna led by Swami Narendranath, the Jagatguru Sankaracharya of the Sumeru Peetha in Varanasi. The first such excavation took place in Gyanwapi in 1937. This has been done twice by Varanasi Civil Court Judge SB Singh for one case.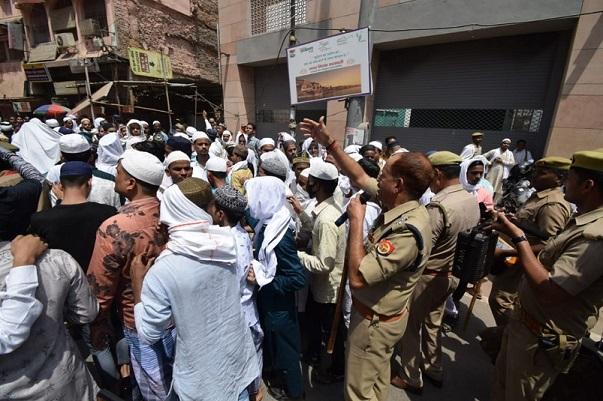 Subsequently, a similar case took place on the orders of the British government. Among them, Dr. who is a historian and archaeologist. There are records that it was conducted by Paramatma Charan and Prof. AS Altekar.
.