The popular uprising intensifies in Myanmar, where the military has seized power through a coup. The Myanmar army began its repression after civilians took to the streets. According to media reports, the army has been cracking down on unarmed protesters with guns since Saturday, while tear gas and violence have hit protesters for days.
An army that kills people
Two deaths were reported Sunday morning in the Myanmar Now local media. തലസ്ഥാനമായ യാംഗോണിലും കിഴക്കൻ പട്ടണമായ ദാവെയ്യിലും പോലീസ് വെടിവെപ്പുണ്ടായതായി മാധ്യമങ്ങൾ റിപ്പോർട്ടു ചെയ്യുന്നു. പൊതുറോഡിൽ തമ്പടിച്ച പ്രക്ഷോഭകാരികൾക്ക് നേർക്ക് പോലീസ് വെടിയുതിർക്കുകയായിരുന്നു. Videos of a protester being shot while people were dispersing have been circulating on social media. A gunman has been killed in the city of Davao. The condition of the two men who were shot in Yangon is critical.
Thousands take to the streets in Yangon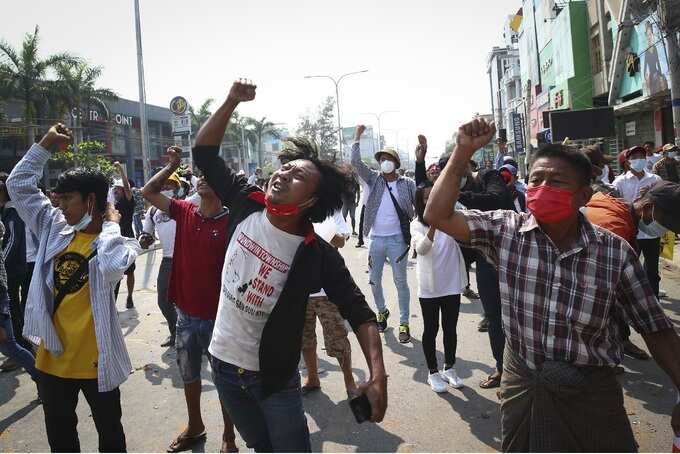 The protests were started by an organization of medical students on Sunday. They rallied in protest in the capital's main street, H‍ledan. Later, the army began to forcibly remove them. With this, hundreds of students declared their solidarity. സുരക്ഷാസേനയ്ക്ക് എതിരെ തിരിഞ്ഞ പ്രക്ഷോഭകർ പോലീസിനെ തടയാൻ ബാരിക്കേഡുകളും സ്ഥാപിച്ചു. Gradually the agitation spread to other areas and cities.
UN envoy to Myanmar rejects military government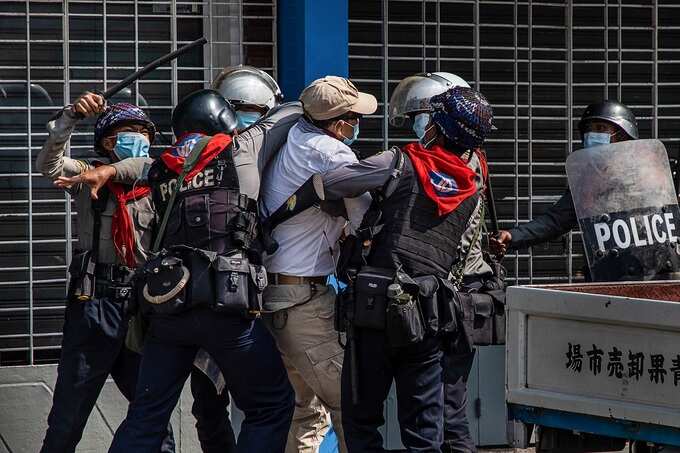 Dramatic Myanmar UN envoy speaks at UN in support of ousted Suu Kyi government The protest came as a special session of the UN General Assembly convened. Myanmar's UN ambassador to Myanmar Kyo Mo Tun has said he is committed to the Suu Kyi government elected by the people and to end the current brutal military rule in Myanmar. He spoke in support of the US Alliance, but said that maintaining some independence was important for Myanmar. Following the speech, the military government instructed all foreign ambassadors not to speak out against military rule.
Cities where agitation takes place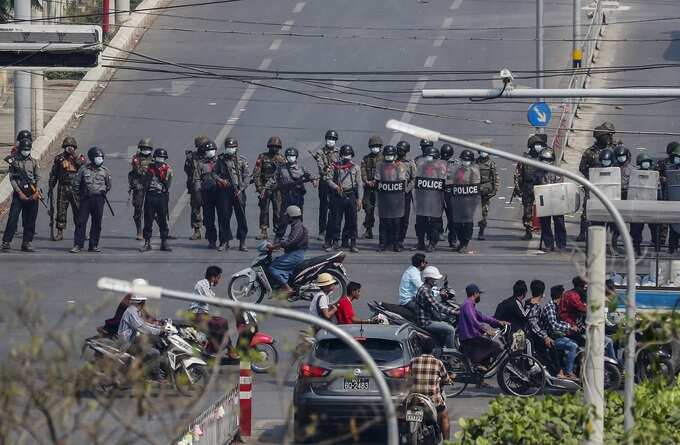 Protesters are mainly concentrated in the capital, Yangon, and another city, Mandalay. The agitation is also strong in the city of Davao. There are daily protests on the way to peace. It's gotten rougher in the last few days. So far, the Myanmar military has arrested more than 800 people in connection with the riots. This includes journalists. Human rights groups say they have no knowledge of the current situation of many of those arrested.
What is behind the problems in Myanmar?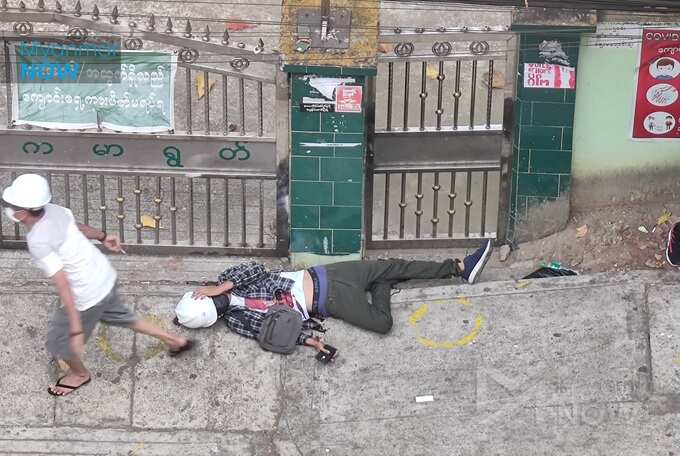 On February 1, a military coup took place in Myanmar. The military overthrew the Aung San Suu Kyi government, which came to power in Myanmar with a large majority. Leaders, including Suu Kyi, are in jail. The coup d'tat, which took place on the morning of February 1, was marked by electoral fraud. Myanmar's long military rule has returned to power just years after it returned to democracy. മ്യാന്മറിൽ പ്രക്ഷോഭങ്ങൾക്കിടെ പോലീസ് വെടിയേറ്റു വീണ് പ്രക്ഷോഭകൻ ആണ് ഫോട്ടോയിൽ. (Photo Credit: Myanmar Now)
.