Last Updated : 26 Jul, 2022 05:46 AM
Published : 26 Jul 2022 05:46 AM
Last Updated : 26 Jul 2022 05:46 AM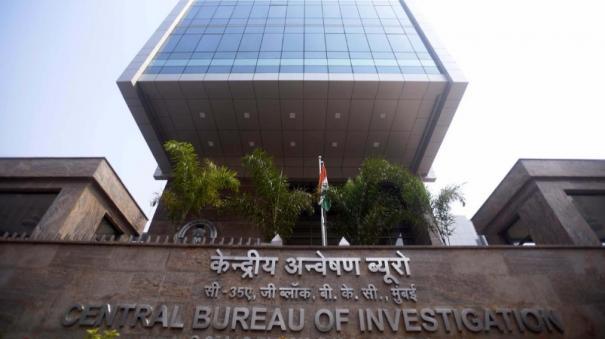 New Delhi: The Central Intelligence Agency (CBI) has arrested 4 people who allegedly committed fraud by claiming to buy Rajya Sabha membership and high government positions (Governorship). The four were arrested before the money exchanged hands, the CBI said.
The CBI has launched a manhunt for the person involved in the scam based on intercepted phone conversations over the past few weeks. According to reports, they have exchanged information over the phone that they will get Rajya Sabha membership or governorship.
Karmalkar Premkumar Bhandkar from Maharashtra, Ravindra Vidal Naik from Karnataka, Mahendra Pal Arora and Abhishek Pura from Delhi have been arrested.
They have said that they will get a false guarantee i.e. Rajya Sabha membership or governorship. CBI investigation has revealed that they have said that they will get the position of chairman in government institutions and get high responsibility in some ministries.
Both Abhishekpura and Karmalgarpremkumar Bhandkar have made it clear that they have connections with high government officials.
In the First Information Report (FIR) registered by the CBI, they have been accused of making a bargain of Rs 100 crore to get Rajya Sabha membership.
Bhandkar claimed to be a CBI officer. Investigation revealed that he asked another accused, Mohammad Aijaz Khan, to come to him to complete some government work.
Karmalkar Premkumar Pantkar, Mahendra Pal Arora, Mohammad Aijaz Khan and Ravindra Vidal Naik are some of the most frequently used names of senior government officials and political figures. It has been mentioned in the FIR filed by the CBI that they have given such guarantees to those who seek their help directly and those who come through Abhishek Pura.
It has also been revealed that Karmalkar Premkumar Pantkar, claiming to be a top CBI officer, threatened the policemen at the police station and asked them to act in favor of those he wanted. It is also mentioned in the FIR that they intervened in some cases and asked them to change it in their favour.