Last Updated: 09 Jun, 2022 05:22 AM
Published: 09 Jun 2022 05:22 AM
Last Updated: 09 Jun 2022 05:22 AM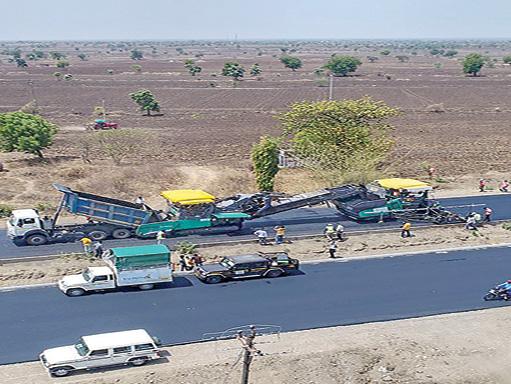 New Delhi: Pune-based construction company 25.56 km. The new world record was set by putting the tar road to length in 78 hours. The company has achieved this feat on the Maharashtra State National Highway (NH-53).
25.27 km from Doha, Qatar. Laying the longest tar road was a world record so far. It has now been overturned by an Indian company. Rajpath Infragon has achieved this feat with the help of 800 employees and 700 workers. This road is laid between Amravati and Akola. The National Highways Authority has set up a 70 km stretch in the area. The company has been entrusted with the task of expanding the distance. The task of overseeing the work has been outsourced to MSV International Inc. The work began on June 3 and continued uninterrupted.
The company's performance has been highly praised by Union Land Transport Minister Nitin Gadkari. The entire Guinness Book of World Records team recorded the entire road-laying work as video evidence. The Minister said that the company has acted in a way that makes India proud.
.