Hundreds of people have crossed the English Channel on small boats in the past 24 hours, British officials said Monday, more than a week after none of the dangerous voyages were reported.
254 people reached the English coast on seven boats from northern France on Sunday, and more were brought ashore by British lifeboats on Monday, the Ministry of Defense said.
Migrants arrived yesterday by sea to Britain via the English Channel
The number of migrants seeking to reach Britain tripled in 2021, and could set a new record this year.
For the first time in 11 days, the British government, which updates data on illegal crossings daily, reported the presence of boats in the canal, which saw violent winds and strong waves at the end of last April.
In total, about 7,000 people have arrived on British shores by crossing the Channel Channel on boats, according to BI statistics, since the start of the year. This is three times the result of last year in the same period.
While Prime Minister Boris Johnson has made combating illegal immigration a priority after Britain's exit from the European Union, crossings continued to increase and tripled in 2021, the year when 27 migrants died when a ship sank at the end of November.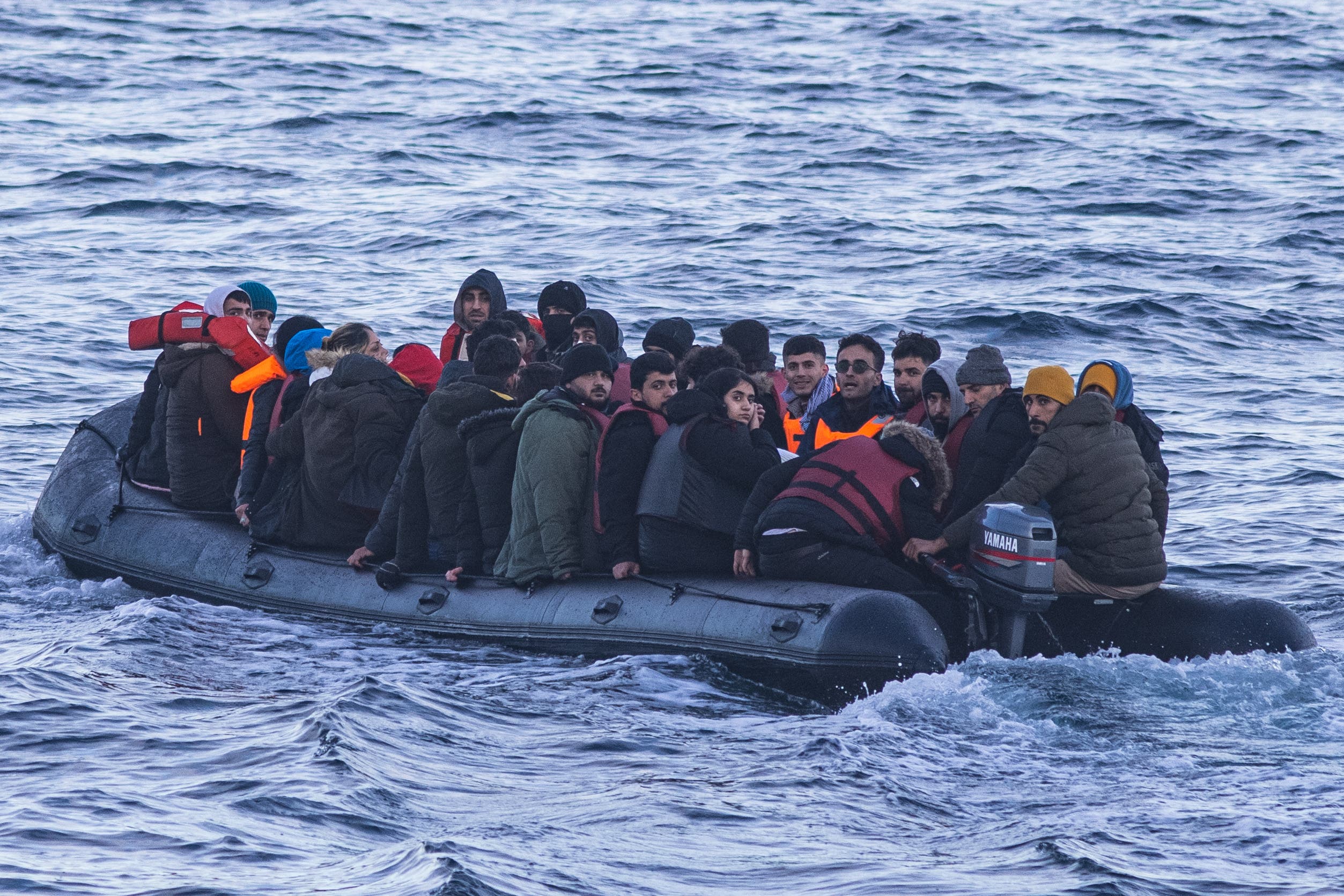 Migrants cross the English Channel in small boats last March
More than 28,500 people crossed this dangerous area in 2021, compared to 8,466 in 2020, 1,843 in 2019, and 299 in 2018, according to the Ministry of Interior.
With the aim of deterring illegal immigration, last week London passed a controversial asylum law requiring illegal immigrants and asylum seekers to be sent to Rwanda after arriving in the UK.
The law was met with a series of criticisms from international organizations and human rights defenders. The United Nations High Commissioner for Refugees (UNHCR) on Wednesday expressed its regret at passing the text, which "undermines international laws and practices designed to protect refugees."