India need a strong batting line-up and an extra fast bowler to challenge England in tomorrow's 2nd T20 match in Ahmedabad.
The five-match T20 series between India and England started yesterday. In the first match, they beat India by 8 wickets 1-0 England team Plays the lead.
The much-anticipated KL Rahul, Thawan, Rishabh Bandh and Pandya 4 also lost in the first T20 match. If Rahul's dismissal is unfortunate, Pandya, Rishabh Bandh Both of them lost wickets by playing wrong shots. The biggest mistake was taking an installment that was not on the form. The right decision would be to field 'hit man' Rohit Sharma tomorrow instead.
While the batting line-up of the Indian team cannot be underestimated with one defeat, the reality is that the players have not yet batted to their full potential.
Hardik Pandya, Rishabh Bandh and Rahul, who can be called 'big hitters', are not yet in form. All these 3 batsmen are forced to show their full potential tomorrow.
Instead of keeping Suryakumar Yadav on the bench, he should be given a chance and brought into the team. Why even Virat Kohli can retire from a match?
Under the captaincy of Rohit Sharma, the team can keep playing and give his place to Suryakumar Yadav. Only then can the talent of young players be discovered.
Older players like Shikhar Thawan will no longer qualify for the T20 tournament. Ishant Kishan should be used as a replacement opening batsman instead of Shikhar Thawan.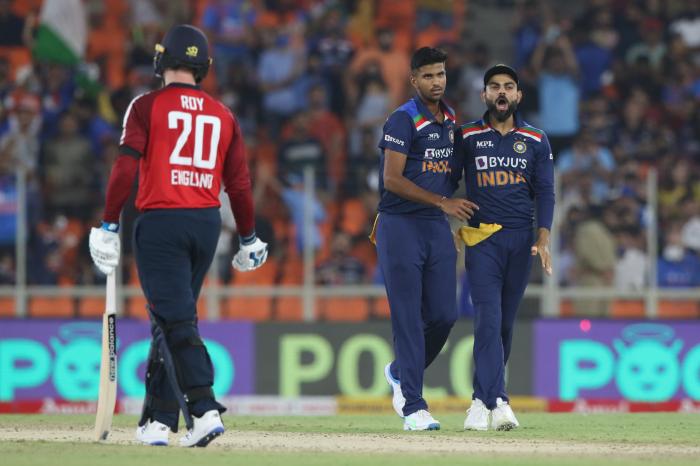 Despite having mega hitter batsmen in the Indian team, not giving them enough opportunity is the reason why they are not shining. Virat Kohli should be given the opportunity to play in all matches by giving his place to another player instead of taking charge of the captaincy.
In bowling tomorrow it is best to have an extra fast bowler without banging with 3 spinners in the game. Instead of Navdeep Shiny, Deepak Sahar can be added. A bowler who can swing the ball better than Shiny.
Rahul Dwivedi could replace Sahal in the spin bowling. Sahal and Dwivedi are the leg spinners. Dwivedi is a player who can bat better than Sahal, so he can try to field.
Strong top order for the England team, intimidating midfield, intimidating in batting as players who can bat somewhat in the back row. In bowling, Archer, Jordan, Mark Wood, Sam Karan and Tom Karan are the force behind the fast bowling.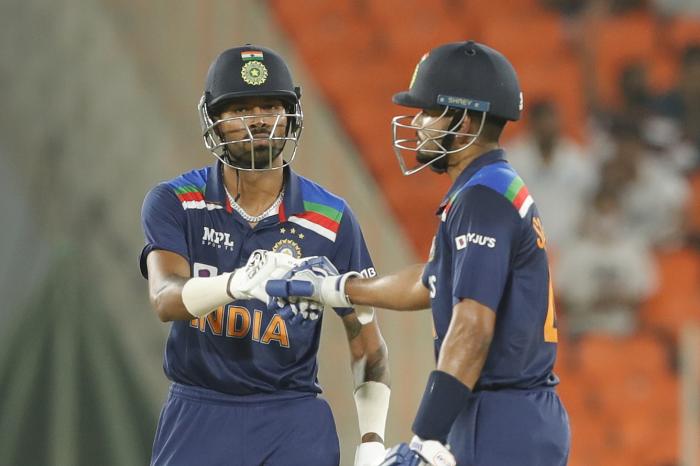 England captain Morgan, who does not believe in spin, has only given Rashid a chance in the last match. Similarly, Moin Ali could replace Rashid in tomorrow's match.
England's plan is to use different types of players in each match to intimidate and confuse the Indian team. How to do this tomorrow Indian team Will know that is breaking.
.