Three Spanish and Ethiopian workers of the "Doctors Without Borders" organization were killed in an attack in the conflict-torn Ethiopian region of Tigray, the Spanish branch of the organization announced on Friday.
The organization said in a statement: "We lost contact with them and the car they were traveling in yesterday afternoon, and this morning the car was found empty and their bodies a few meters away," denouncing the "brutal assassination."
It is noteworthy that Maria Hernandez, a Spanish national, 35, was one of the organization's emergency coordinators in Tigray. The other two dead were Ethiopians, both of whom were 31 years old. Johannes Halvom Reda was a coordinating assistant, and Tedros Gebremariam Gebremichael was a driver.
Displaced people from the Tigray region (Reuters archive)
They paid with their lives.
The organization also added that "Maria, Johannes and Tedros were there to help the residents and it is unimaginable that they paid with their lives for this."
For her part, Spanish Foreign Minister Arancha Gonzalez Laya condemned, via Twitter, the "assassination" of the three workers, pointing out that Madrid was "in contact with the Ethiopian authorities to clarify the facts and return the body" of Maria Hernandez.
long dispute
It is noteworthy that the Ethiopian Federal Army has launched an operation in Tigray since November that led to the overthrow of the separatist local authorities emanating from the Tigray People's Liberation Front, but this military operation turned into a long conflict due to accusations of massacres against civilians, rape and forced displacement of the population.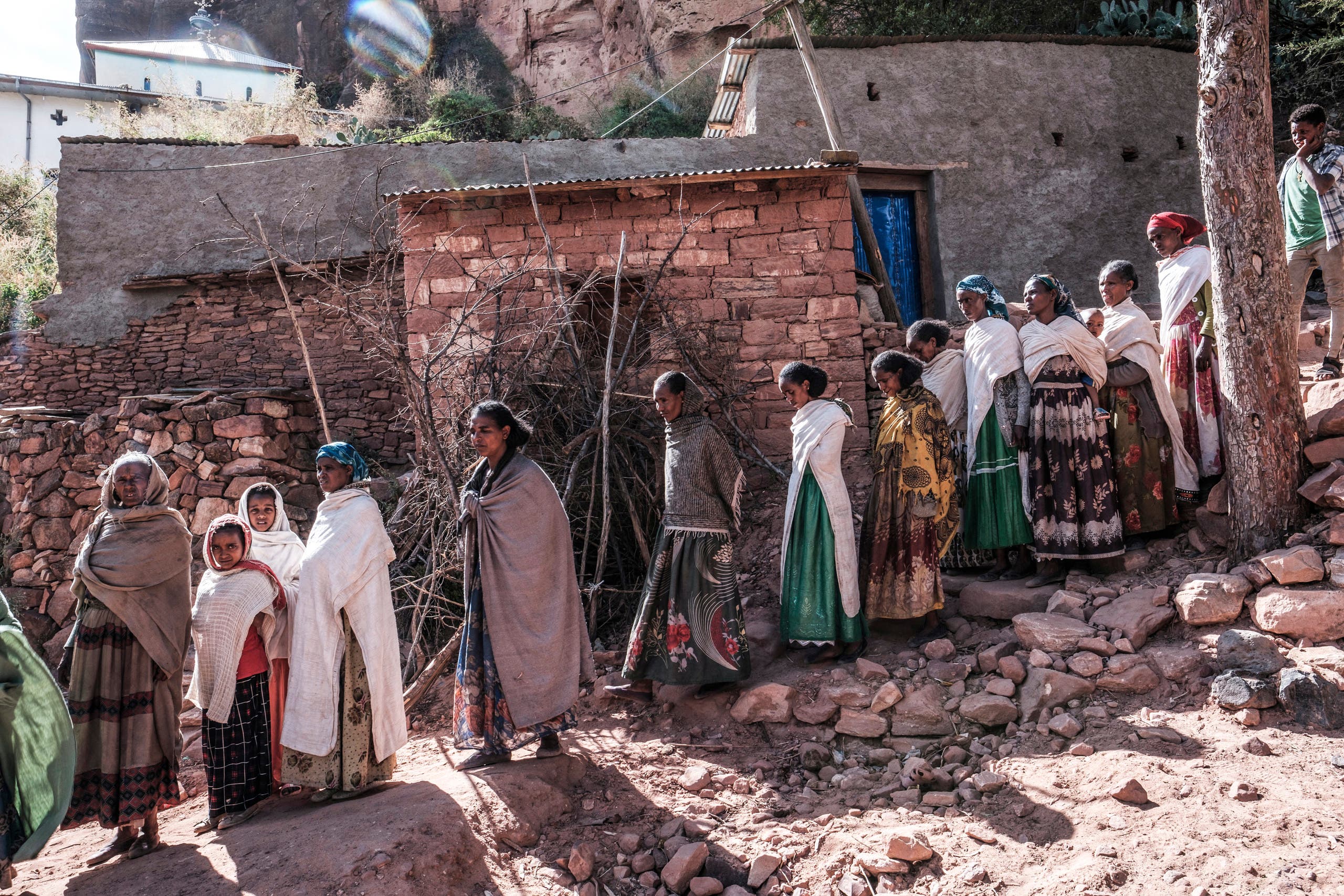 Residents of Tigray (archive from AFP)
On Tuesday, at least 64 people were killed and 180 were injured in a market in the region as a result of an air strike launched by the Ethiopian army, which it says targeted rebel fighters.
.