The second wave of the Corona in Gujarat claimed 3 lakh lives and officially counted only 10 thousand. Congress MP Rahul Gandhi For saying Gujarat Minister Jithu Vahani has condemned.
Rahul Gandhi is misleading the people of Gujarat, speaking with the intention of tarnishing the reputation of the state, Congress As if to say that the official corona death toll in the ruling states is similarly fabricated Gujarat Education Minister Jithu Vahani has raised the question.
The families of the corona victims in Gujarat did not receive timely assistance. 4.31 minutes long video about their vulnerability Congress The party released yesterday. For this Congress Named the Justice Campaign.
In that video Rahul Gandhi Speaking, he said, "They speak of the Gujarat model. However, the families of the victims said that beds were not available in any hospital during the corona period and ventilators were not available. 10 thousand people died in Corona Gujarat The government reports on the account.
But the truth is that the corona Pandemic has killed up to 3 lakh people. In Gujarat Congress Volunteers went door-to-door and surveyed. Rs 4 lakh each should be given as compensation to those who lost their lives due to corona, "he said.
Congress MP To this speech of Rahul Gandhi Gujarat Education Minister Jithu Vahani has retaliated.
He told reporters in Gandhinagar yesterday:
" There is a difference between those who died of corona during the corona period and those who died of many other causes. Corona kills 3 lakh in Gujarat Rahul Gandhi The claim is baseless.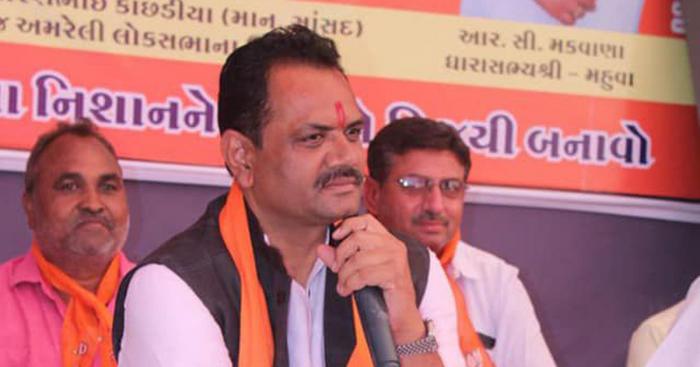 Like this Gujarat We condemn any act that brings disrepute to the state. Making people nervous by telling false information and causing fear Congress Is the party's campaign. Gujarat The government estimates that 10,088 people died during the Corona period. Rahul Gandhi Not 3 lakh people as claimed.
Maharashtra is ruled by a coalition of Congress, Shiv Sena and NCP. The government says 1,40,807 people have been killed by corona in Maharashtra. The government said 16,553 people were killed in Punjab, 8,954 in Rajasthan and 13,552 in Chhattisgarh. In Aam Aadmi Party-ruled Delhi, 25,091 people were killed by the corona, according to statistics.
If so Rahul Gandhi Voluntarily by the media Congress In the ruling states Survivors in Corona Will the numbers be false, fabricated and answered in the media? Claiming to have died of corona during the corona period and of many other causes Rahul Gandhi Misleads people.
The issue of compensation for the victims of Corona cannot be decided while it is pending in the Supreme Court. Under the guidance of the World Health Organization and the Federal Ministry of Health, corona death certificates are issued.
Education Minister Vahani said.
.