Last Updated : 28 Jul, 2022 06:06 AM
Published : 28 Jul 2022 06:06 AM
Last Updated : 28 Jul 2022 06:06 AM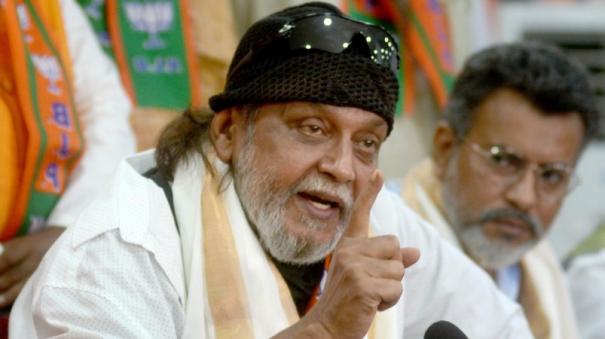 Kolkata: Actor and senior BJP leader Mithun Chakraborty told reporters in Kolkata yesterday:
38 Trinamool Congress MLAs are currently associated with the BJP. 21 of them are in direct contact with me. A situation like what happened in Maharashtra can happen anytime in West Bengal. Why it can happen even tomorrow. BJP is in power in 18 states of the country. In some more states the BJP flag will fly very soon.
Thus said Mithun Chakraborty.
In Maharashtra, the government led by Shiv Sena chief Uddhav Thackeray was toppled last month by a revolt of disaffected MLAs led by Eknath Shinde. Subsequently, Eknath Shinde's team formed the government by forming an alliance with the BJP. Mithun Chakraborty has said this in this situation.
Trinamool MP in this regard. Shantanu Sen says, "Mitun Chakraborty is trying to fool people by giving false information. I learned that he was admitted to the hospital. It is not a physical disease. I think mental illness. No one in the state will believe what he says."
The Trinamool Congress has 216 MLAs in the 294-member West Bengal Legislative Assembly. Of the 75 MLAs in the opposition BJP, 5 have joined the Trinamool Congress without resigning.