Texas: Billionaire Jeff Bezos and his team are back in space in a matter of seconds. At 6.43 pm Indian time on Tuesday, a booster rocket carrying the crew took off from the launch pad of the Texas Sportport with the Blue Origin crew capsule. After 10 minutes and 21 seconds, the team returned to Earth. Let's examine the new histories in detail.

18 to 82 years old
The space crew consisted of four people, including Jeff Bezos. Wally Fang, 82, is the oldest person in the group. They also have the distinction of being the oldest astronaut. 18-year-old student Oliver Daymen is the youngest person to fly in space. Mark Bezos, brother of Jeff Bezos, is fourth in the group.
The second billionaire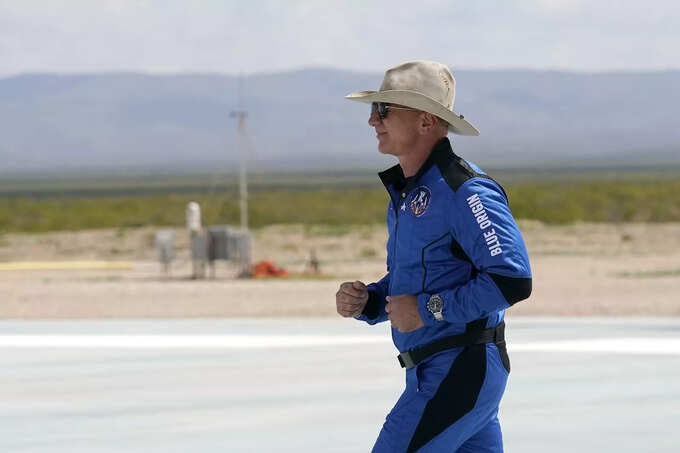 Jeff Bezos became the second billionaire to reach space with the success of the Amazon boss' journey. Richard Branson was the first to do this. On July 11, he made a similar space mission. He reached only 89 km that day. Bezos broke the Carmen line 100 km from Earth.
The goal is space tourism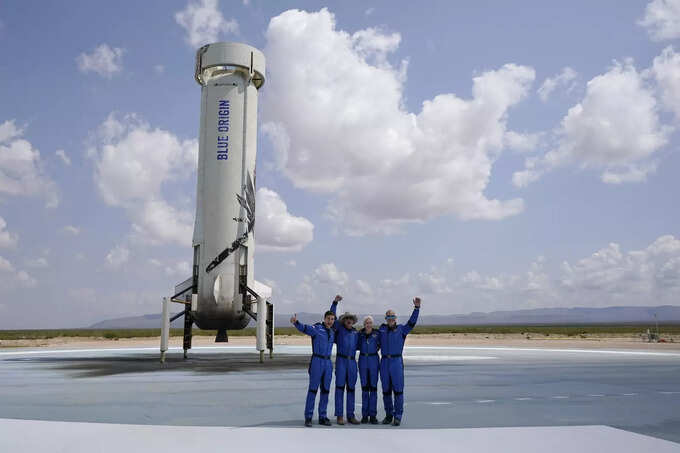 The project was started by Jeff Bezos in 2000 with the goal of space tourism. As part of that, yesterday was the first mission to carry the man on the Blue Origin's New Shepherd rocket. The New Shepherd spacecraft is designed to be reusable. The New Shepherd had the widest windows ever to go into space. Therefore, travelers can enjoy a wider view of the Earth and space.
Thus the mission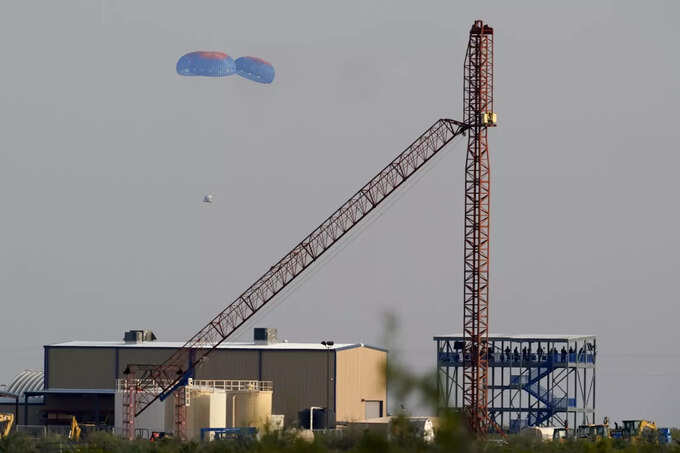 At 6.43pm Indian time on Tuesday, a booster rocket carrying Bezos and crew took off from the launch pad at Texas Sportport with the Blue Origin company crew capsule. Two minutes later, the spacecraft detached from the rocket. The height above the Carmen line is 106 km. They took off their seat belts and walked through the vehicle for about four minutes. The journey ended in just 11 minutes and returned to Earth. Softland landed in the desert of West Texas.
.