Last Updated: 30 Apr, 2022 04:50 AM
Published: 30 Apr 2022 04:50 AM
Last Updated: 30 Apr 2022 04:50 AM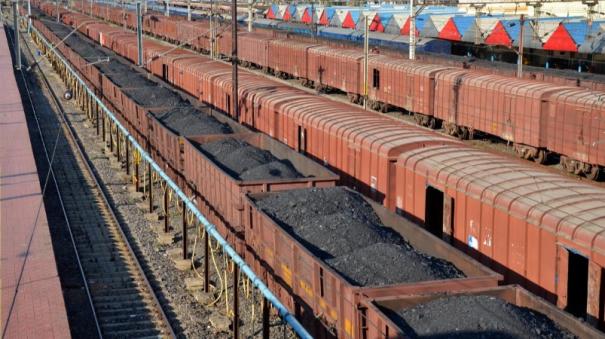 New Delhi: As many as 42 passenger trains have been canceled across the country to allow coal trains to rush to thermal power plants.
About 70% of the electricity generated in India is generated by thermal power plants. In this situation, coal reserves in thermal power plants across the country are rapidly depleting. As the summer heat intensifies, so does the demand for electricity across the country. But coal shortages have reduced power generation and caused severe power outages in various parts of the country.
As a result, 42 passenger trains have been canceled across the country to allow coal trains to rush to the power plant.
Railway officials said yesterday, "These trains have been canceled indefinitely. The railways have taken action on a wartime basis to expedite the transport of coal to power stations. Train cancellation action is temporary. These trains will resume operations as soon as the situation improves. "
According to the Federal Electricity Board's daily coal reserves, 56 of the country's 165 thermal power plants have a coal reserve of 10 percent or less. Less than 5 per cent of the 26 thermal power stations.
Delhi Power Minister Satyendra Jain said yesterday, "Important power plants should have coal reserves for at least 21 days. But less than a day's worth of coal remains. Power plants cannot function without a day's supply of coal. This will lead to power outages and derailment in services such as metro rail and government hospitals. "
Delhi Chief Minister Arvind Kejriwal tweeted yesterday, "The situation is worse in India as a whole. We must work together to come up with a solution. We need to take decisive action to resolve this issue. "
Industrial impact
Coal shortages have also affected the industry. Some factories have reduced their production. This has threatened the economic recovery.
.