Last Updated: 02 May, 2022 05:42 AM
Published: 02 May 2022 05:42 AM
Last Updated: 02 May 2022 05:42 AM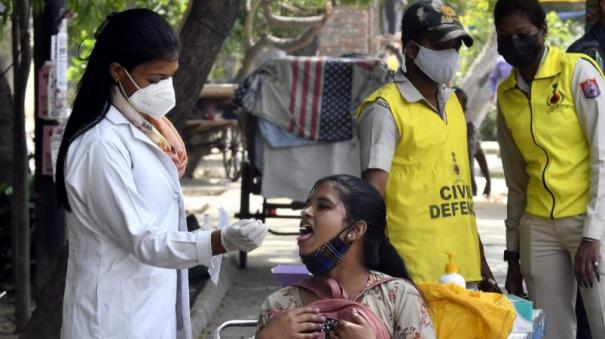 Pune: The Director of the Medical Research Council of India (ICMR) said that the 4th wave of corona has not yet formed in India and the incidence has increased only in some areas.
Corona infestation in India has been declining but has been rising again in the last few weeks in some states including Delhi and Kerala. Especially in the last few weeks the daily corona infection in India has come down to less than a thousand. In this situation, it has been gradually increasing over the last few days. Now the daily impact is approaching 4 thousand. This has created a sense of dread that the 4th wave has begun.
ICMR Additional Director Dr. Samiran Panda said yesterday: "Daily corona exposure has increased slightly. However, it has increased only in certain districts (locally). There is no widespread outbreak across the country.
It is true that the rate of confirmation of infection among those undergoing corona testing is increasing. However, this is due to the low number of people being tested. In Delhi, for example, the number of confirmed cases has dropped from 7 to 5 per cent after the increase in corona testing, "he said.
3,324 infected: According to figures released by the Federal Ministry of Health yesterday morning, 3,324 people across the country have been infected with the corona in the last 24 hours, slightly lower than the previous day's 3,688, and 4 crore 30 lakh 79,188 people have been infected so far. 23,843 people have died and only 19,092 are currently receiving treatment.
2,876 people have recovered in the last 24 hours. Including them, 4 crore 25 lakh 36,253 people have been cured so far. The daily positive is 0.71 percent and the weekly positive is 0.68 percent. So far 189.17 crore doses have been vaccinated across the country. Thus stated in the statistic.
-PTI
.