Kolkata: An express train overturned in West Bengal. 5 of them were killed. 45 people were seriously injured.
The Guwahati Bikaner Express derailed at Mainakuri in Jalpaiguri district of West Bengal this evening.
Five passengers died on the spot in the accident. More than 40 of the injured have been admitted to hospitals.
Some have been admitted to Jalpaiguri Hospital and some to Mainakuri Hospital. Ten critically injured people are being shifted to North Bengal Medical College Hospital.
Union Railway Minister Aswini Vaishnav will inspect the accident site tonight. Rescue operations are ongoing.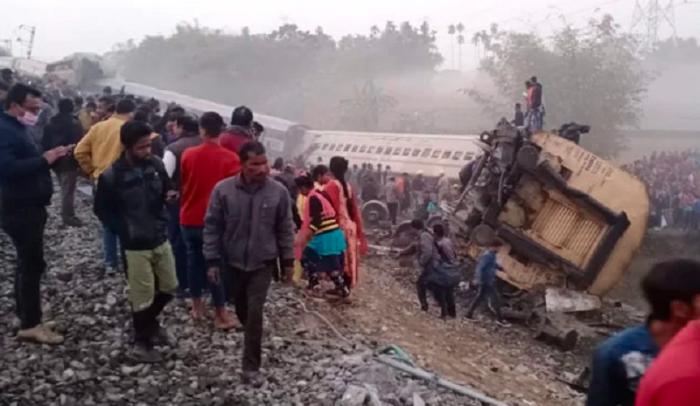 Prime Minister Narendra Modi on his Twitter page I spoke to the Railway Minister about this accident and asked about the West Bengal train accident. Deep condolences to the families of the victims. He said he was praying for the injured to recover soon.
Rs 5 lakh compensation has been announced for the families of the victims of the accident. Rs 1 lakh has been announced for the severely injured and Rs 25,000 for the minor injured.
The railway administration has said that a high level committee will be set up to investigate the accident.
.