Last Updated: 01 Jul, 2022 05:09 AM
Published: 01 Jul 2022 05:09 AM
Last Updated: 01 Jul 2022 05:09 AM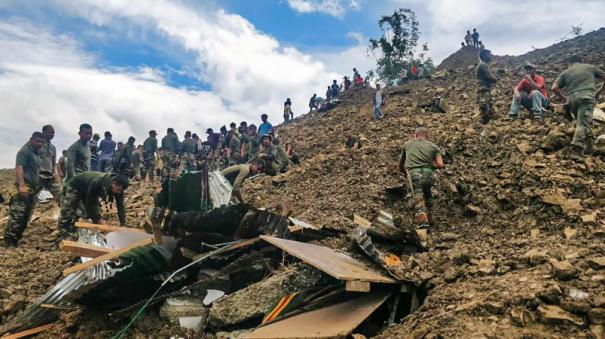 Imphal: Construction of new railway line between Jirib and Imphal in Manipur is underway.
A 107 Territorial Army camp has been set up for security in the area as construction work is underway near the Tupul railway station in None district. The landslide occurred last night due to heavy rain in the area.
Eight people, including seven soldiers, were killed when a landslide hit an army camp. 19 people have been rescued. More than 50 people are said to be trapped in the rubble. Chief Minister Brian Singh has directed the authorities to find out the information and expedite the rescue and relief operations.
.