An 81-year-old man was rescued after six days from his snowbound car in the mountains of the US state of California. He survived by eating snow, and some cookies and croissants he had with him.
Jerry Jouret left his vacation home in Big Pine, California, on Feb. 24 to return to his wife and their home in Gardnerville, Nevada — just over a three-hour drive in normal weather conditions. According to his grandson Christian, Jouret thought he could get ahead of the impending blizzard. He was wrong, writes CNN. During the ride, the man accidentally turned onto a smaller road, after which his SUV got stuck in the snowstorm.
Many areas of California saw significant amounts of snow that week — an unusual occurrence for a state unaccustomed to harsh winters. The days of harsh conditions caused thousands of households to lose power, snow covered roads and trapped many, like Jouret.
The mathematician and former NASA employee was ill-prepared for the weather and wore only a light windbreaker, his grandson says. "He doesn't have much meat on his bones." His grandpa tried to put into practice what he got on reality TV show survivor had seen.
The man had a thin duvet and a hotel bath towel with him to keep warm. He stayed with his car and conserved fuel and his vehicle's battery by only turning the car on occasionally to warm up. Jouret survived by eating the biscuits and croissants he had in his car. He occasionally rolled down his window to eat snow. Halfway through the third day, Jouret's car had run out of battery, just as he was about to raise his electric window again. The window got stuck at a few centimeters.
rescue operation
Meanwhile, his family called in the authorities to track down the missing Jouret. The Inyo County Search and Rescue team planned searches, but were forced to postpone them several times due to snow storms. On the sixth day of his detention, his cell phone signal was picked up by a California Highway Patrol team. Helicopters were then deployed. A pilot saw what he initially thought was a large rock, but then saw it was a vehicle and someone was waving his arm out the window.
A little later, Jouret could be pulled out of the snow. The man was taken to hospital and returned home a few hours later. "The whole thing is a miracle," his grandson told the BBC. "He and we were afraid that this would be the end of his life," Christian said. "I cried a lot myself. I didn't realize how much we take these things for granted."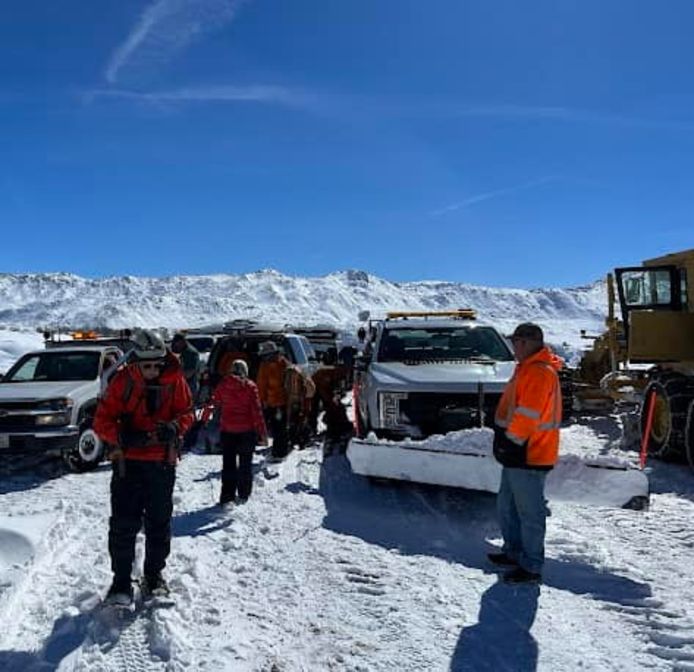 Watch our news videos in the playlist below:
Free unlimited access to Showbytes? Which can!
Log in or create an account and don't miss a thing of the stars.

Yes, I want free unlimited access