Tens of thousands of Ethiopians on Sunday vowed to defend the capital, Addis Ababa, from rebels at a pro-military rally, rejecting diplomatic efforts to end the year-old conflict.
This demonstration came in the center of Addis Ababa in an effort to mobilize popular support in the struggle against the Tigray People's Liberation Front and its allies.
The participants carried banners criticizing the Western media for broadcasting "false news", as they described it, and exaggerating the gains made by the rebels. They demanded the closure of the embassies of the United States and Britain.
Adanesh Abebe, who is the mayor of Addis Ababa, said in a speech: "They say that Addis Ababa is besieged, but Addis Ababa is surrounded only by its wonderful people."
Washington criticism
In her speech, Abebe also criticized the US government, which last week revoked trade concessions granted to Ethiopia due to human rights violations in its military campaign in the Tigray region, saying: "If aid and loans will deprive us of our freedom, and if it will lead us to sacrifice our freedom, we will not sacrifice ours."
The participants in the gathering also confirmed that they are not afraid of the Tigray People's Liberation Front. "They will not come to Addis Ababa because I think the army will destroy them," said Kebde Hailu, stressing: "There will be no negotiations."
From Addis Ababa on November 7 (AFP)
emergency declaration
It is noteworthy that the Ethiopian government had declared 5 days ago a state of emergency across the country.
The US envoy to the Horn of Africa, Jeffrey Feltman, arrived in Ethiopia on Thursday to call for a peaceful solution in the country.
On Saturday, the United States ordered its non-essential diplomats at its embassy in Ethiopia and their family members to leave the country. A number of embassies, including the missions of Sweden, Norway and Denmark, asked their nationals to leave Ethiopia.
exclusion of the regional authorities
It is reported that on November 4, 2020, Prime Minister Abiy Ahmed, the 2019 Nobel Peace Prize laureate, sent the army to Tigray to oust the region's authorities emanating from the Tigray People's Liberation Army, which he accused of attacking military bases.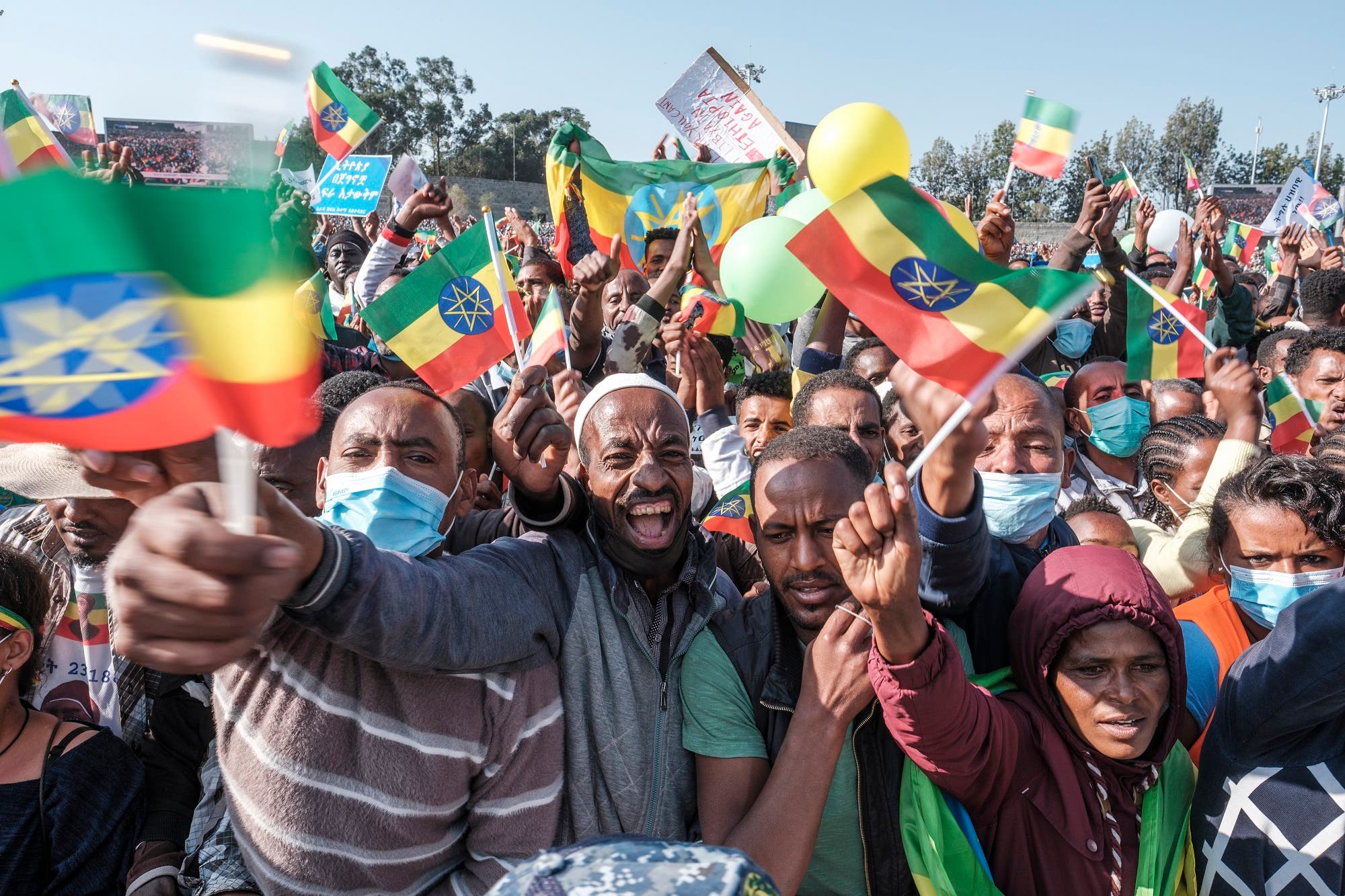 From Addis Ababa on November 7 (AFP)
He declared his victory on February 28. But in June, the LTTE fighters recaptured most of Tigray and continued their offensive in the neighboring Afar and Amhara regions.
.