On a distinguished night, the Khaleeji quartet Sultan Khalifa, Ibrahim Al Sultan, Khadija Moaz and Muda Al-Shamrani performed a concert on the Abu Bakr Salem Theater, in Riyadh City Boulevard, as part of the concerts of the Riyadh Season in its second edition.
This ceremony was preceded by extensive preparations by the organizing committee at the level of precautionary measures, in order to ensure the safety of the public and to ensure the achievement of social distancing.
Al-Medly Al-Khaleeji – Photograph by Wael Al-Hakami. .
The party began with the ascension of the artist Sultan Khalifa to the stage, who performed a group of his songs, most notably: Shaltari, Oh My Consciousness, Graying Awakening, Les Jet, And Before You Leave, With Conviction, The Palace Of Your Love, Oh Bath, O The Bath.
After that, the artist Ibrahim Al-Sultan took to the stage to sing a bouquet of his works, which included: Give me a chance, and why did I become like this, and he did not conquer me, and I got tired of talking, and they loved him, and they treated me.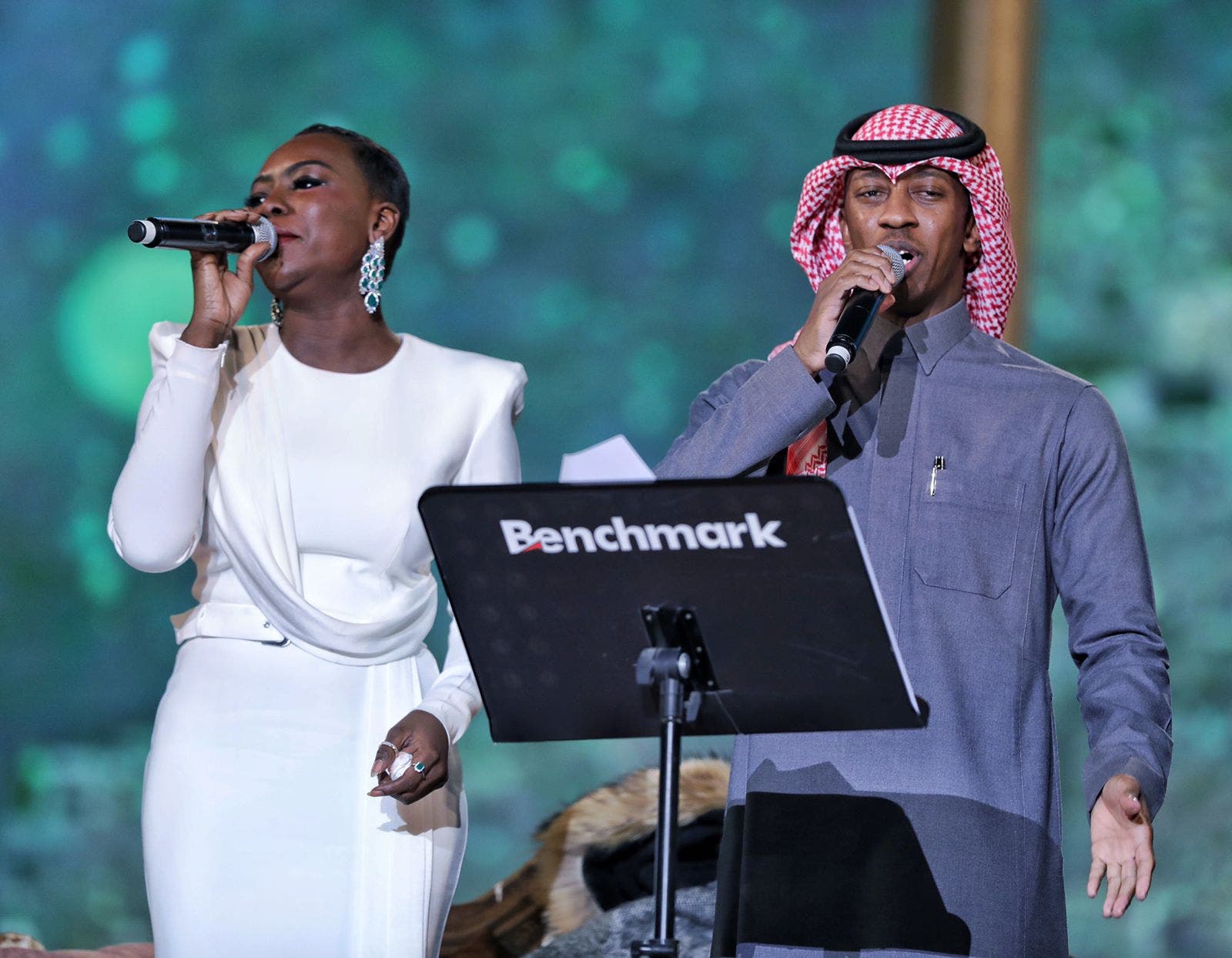 Al-Medly Al-Khaleeji – Photograph by Wael Al-Hakami.
?
In turn, the artist Khadija Moaz sang a variety of her most wonderful songs, including La Equal, Any Feeling, I Never Thought of You, Ruh Ruh, Aad Al Hawa, Hazrat Ghosn Al Qana, and the song Damati.
The artist, Mouda Al-Shamrani, also starred in the performance of her songs, "My soul loves you", "O Ibn Al-Awadam", "My patience with you is long", "Ya Ghazal Morni", and others.
The four stars performed in a joint troupe medley, which included the songs of Qolla, Al Donia Dawara, I Can't Be Patient, You Get You, Tablani, and other famous songs, while the evening ended with the patriotic song Ya Dar.