The Egyptian international Mostafa Mohamed, the French striker of Nantes, received many praises from the French fans after his strong start in the local championship this season.
The Egyptian national team striker scored a new goal against Marseille, through which he won the equalizing point for his team.
A Nantes fan said on the "X" platform: The difference between Mustafa Mohamed this season and the season before it is like the difference between night and day.
Mostafa played 36 matches with Nantes last season in the league, during which he scored 8 goals.
Another fan put a picture of Cristiano Ronaldo and wrote: This is Mustafa Mohamed since the beginning of the current season.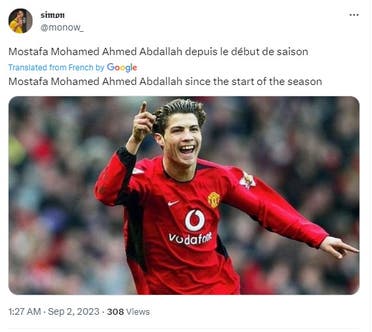 A fan of the team, which is currently in the 15th place, wrote: Mustafa Mohamed, one of the best strikers in the French League, and another commented: Mustafa Mohamed, what is this gem?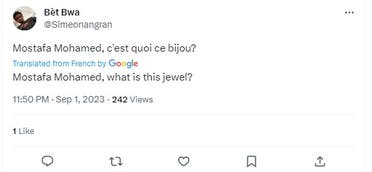 A fan of the Egyptian striker likened France striker David Trezeguet, saying: Is this Mustafa Mohamed or David Trezeguet? I really like those goals, they're not easy.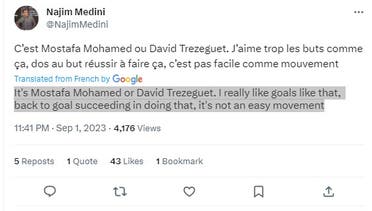 Mustafa became the first player to score 4 goals during the first four rounds of Nantes in the league since the 1995-96 season, which came against Marseille, Toulouse and Monaco (two goals).