Former Georgian President Mikheil Saakashvili, whose health deteriorated due to two hunger strikes in prison, risks death if he does not receive the necessary care, his doctors warned Friday.
Saakashvili, 54, refused to receive food for 50 days and then for another 20 days, denouncing his imprisonment after being convicted of abuse of power in Georgia.
Supporters of Saakashvili raised the flags of Georgia and Ukraine in Tbilisi last December
On Friday, a group of independent doctors who examined Saakashvili in prison reported that the latter suffers in particular from disorders, severe nervous stress and loss of appetite.
Doctors warned that the ex-president's failure to urgently transfer to the hospital to spare him from exposure to "psychological stress factors" would push him to face the risk of developing neurological complications that could cause an imbalance in the functions of his organs and lead to a "fatal end."
The Georgian authorities have so far ignored the concerns expressed by doctors and supporters of the pro-Western ex-president.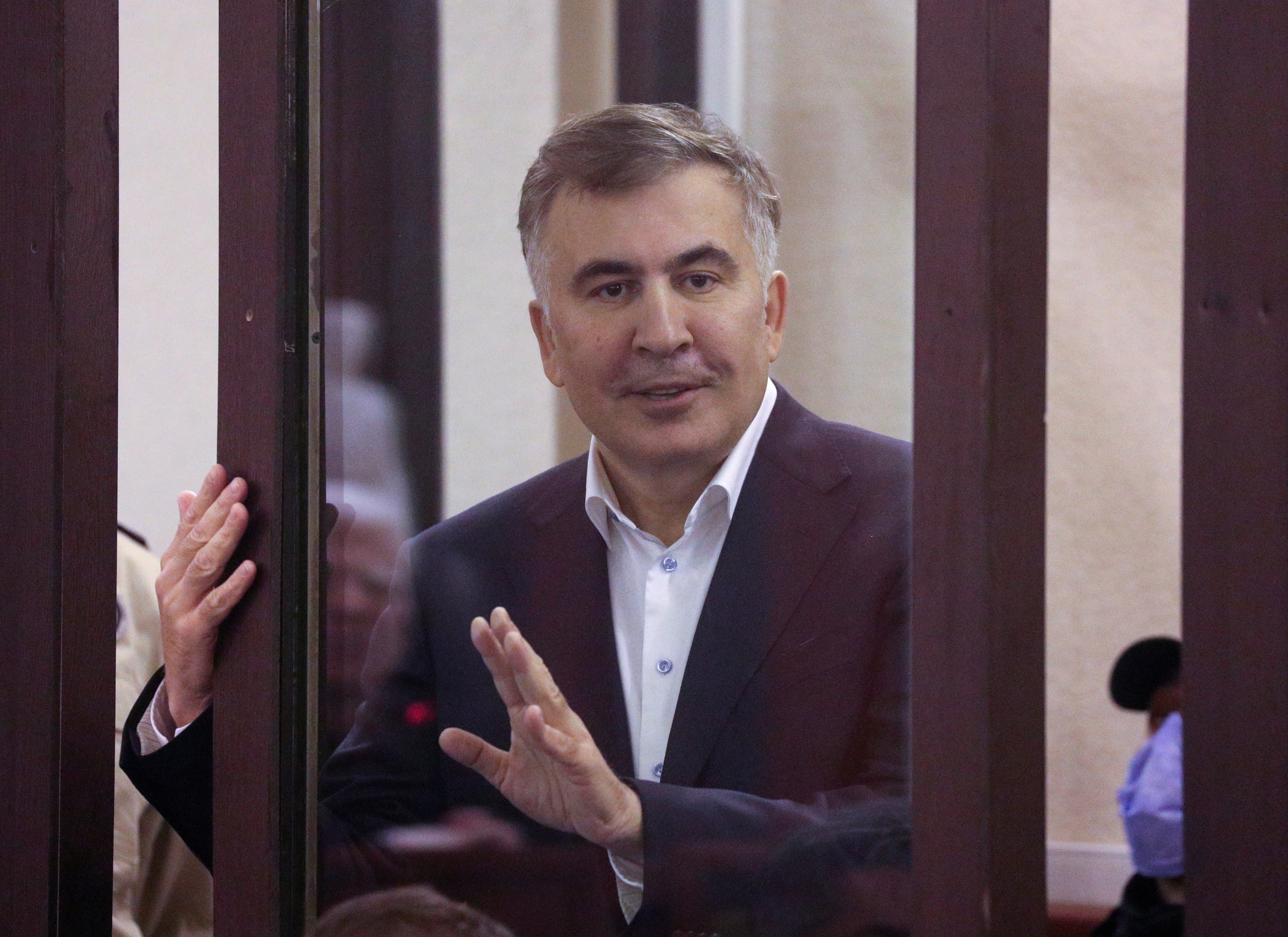 Saakashvili during one of his court sessions in Tbilisi last December
In this context, the head of the ruling Georgian party, Irakli Kobakhidze, announced this week that Saakashvili "is not satisfied with the decline in his standard of living since he was imprisoned."
He added, "All that is required is that he eat fresh eggs and cheese so that everything will be fine."
Saakashvili, who ruled Georgia between 2004 and 2013, was arrested and imprisoned in October 2021 upon his return to his country in the Caucasus after several years of exile.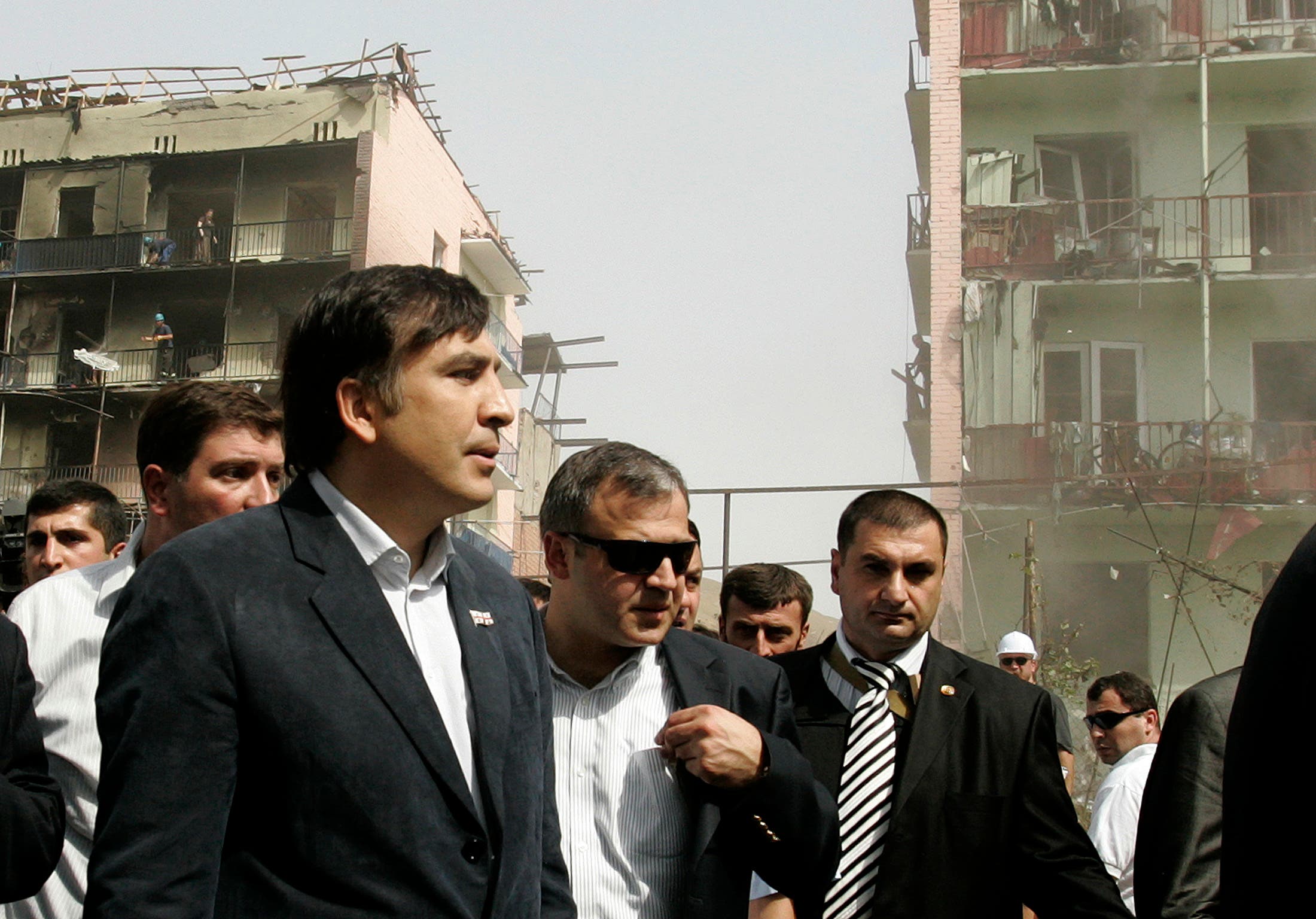 Saakashvili visits the war-affected city of Gori from Russia in 2008
His arrest exacerbated a political crisis in Georgia that erupted after the 2020 legislative elections in which the ruling party narrowly won and the opposition deemed fraudulent.
During the rule of Saakashvili, Georgia fought a war with Russia in 2008 after it entered the breakaway region of South Ossetia.
After that, Saakashvili moved to political work in Ukraine in 2015 during the rule of Petro Poroshenko, who granted him Ukrainian citizenship and appointed him governor of Odessa thanks to his support for the "Maidan Revolution" against Russian influence in Ukraine in 2013.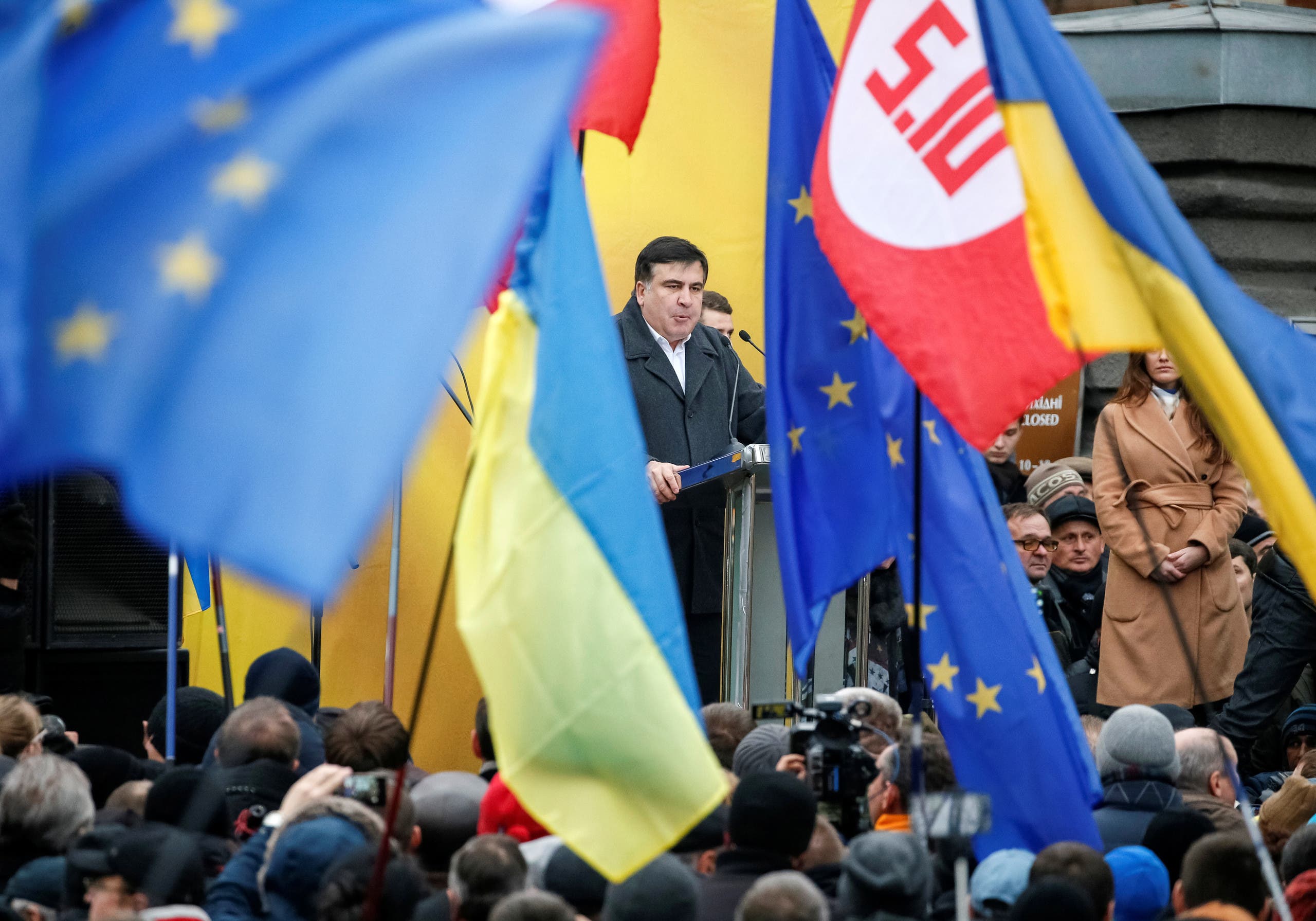 Saakashvili giving a speech in central Kyiv in 2016 as Governor of Odessa