Mauritanians are waiting for the start of the trial of former President Mohamed Ould Abdel Aziz, after he was referred by the investigative judge specialized in economic crimes in Nouakchott two weeks ago, and 12 accused of corruption among his close associates to criminal trial.
In this context, Lebanese lawyer Cinderella Merhej, who joined the defense team of the former president, told Al Arabiya.net that "the facts of her client's file showed that his goal was political targeting, and that corruption charges had become a hanger to settle political scores, which is a kind of cold coup." According to her claim.
The truth will come out
It also considered that "Mohamed Ould Abdel Aziz's file is based on his demand to reveal the source of his wealth, while the evidence confirms that he did not obtain any ounce (the Mauritanian national currency) from public money and is fully prepared to reveal its source, provided that the trial is an advertising and media follow-up. Mauritanian public opinion, and then the truth will emerge."
A speculative report
She pointed out that "the report of the Parliamentary Committee on which the Public Prosecution relied its accusations of corruption crimes is based on more speculation than constants, bearing in mind that this committee was not established in accordance with the provisions of the Constitution."
In parallel, she said, "I am part of the defense team of President Ould Abdel Aziz and am ready to defend him in international forums, and there is a case we filed before the International Criminal Court in The Hague on behalf of President Abdelaziz against persons and officials for crimes that violated international humanitarian law in the case he was exposed to and many others From those close to him and his relatives, and the pursuits and practices that were brought against members of a large number of his tribe, the sons of lions."
And she continued, "There is a complaint submitted to the Rights Council in Geneva and another complaint before the United Nations for not respecting the United Nations Convention against Corruption and hiding behind it to market accusations for political purposes, and we will file a complaint before the African Court of Peoples and Human Rights."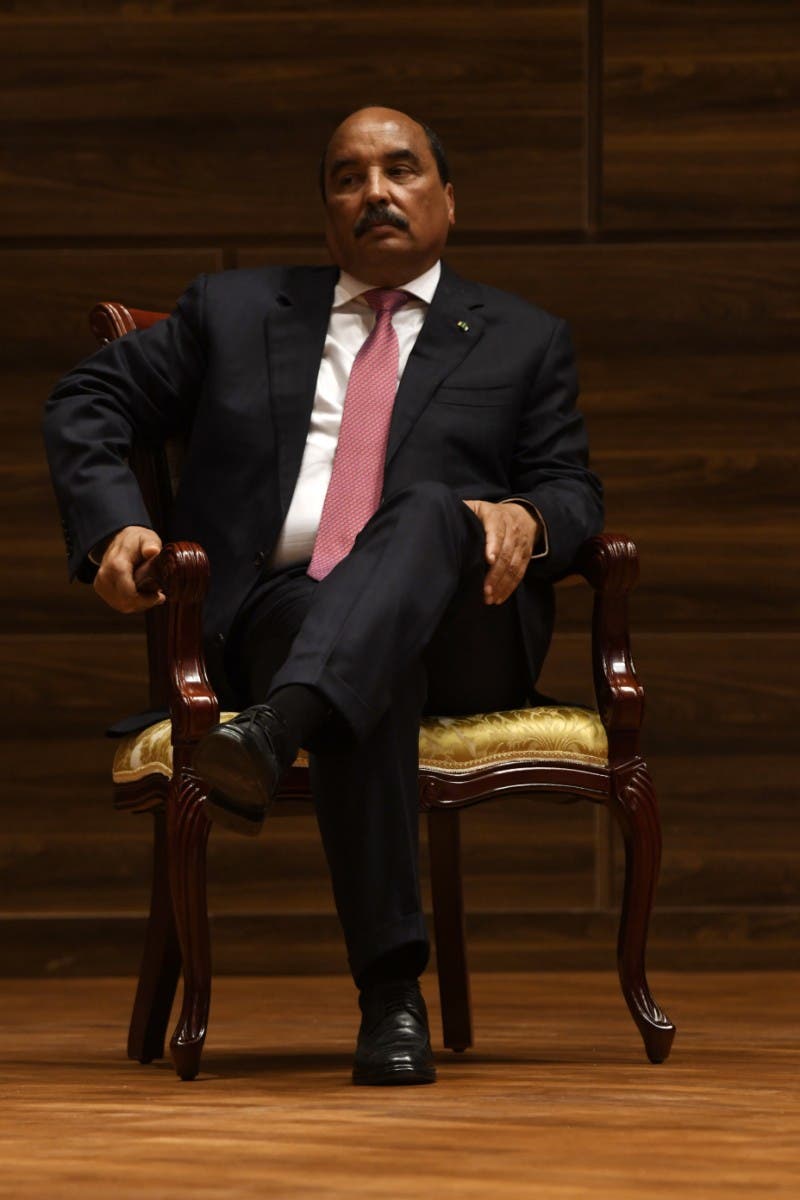 Former Mauritanian President Mohamed Ould Abdel Aziz (AFP)
He did not fail in his duties
Likewise, it considered, "The decision to place him under judicial supervision was necessary, because he never failed to appear before the judiciary when he was summoned, and he also did not flee the country, but rather insisted on proving his innocence of the charges against him, and the defense team submitted a request to lift the surveillance. The judicial system for President Ould Abdel Aziz, but he was rejected.
She pointed out that "President Abdel Aziz is being targeted personally by a group of corrupt businessmen who had fought their corrupt activities and deeds in the country, and it became clear after this case that these people returned to control the joints of the state," she said.
The defense team for the former Mauritanian president includes lawyers from Mauritania, France and Lebanon, including Merhej, who joined two months ago, in coordination with the Mauritanian lawyer, Mohamed Ould Ichdo.
It is noteworthy that the investigative judge in charge of economic crimes in Mauritania referred Mohamed Ould Abdel Aziz and 12 defendants from the pillars of his ruling, including former ministers and businessmen, to the criminal court specialized in corruption crimes, without specifying a date for the start of the trial.
The former Mauritanian president is being tried for crimes of granting unjustified privileges in the field of public deals, abuse of influence, abuse of office, illicit enrichment, concealment of criminal proceeds, obstruction of justice, and money laundering in what has become known as the "decade corruption" file. He was placed under judicial supervision for more than a year.