The Saudis have been busy on social media over the past few days with a funny clip of a teacher who likes to encourage his students in his own way by giving them bicycles and other prizes.
The teacher, Muhammad Al-Abdul-Wahhab, did not expect that his choice in the first year in which he was employed in education would be with him until this day, as chance and the need of the school in which he was appointed led him to choose the first grade of primary school to be his teacher.
Although he majored in Islamic studies, the school was in need of an Arabic language teacher, so he was chosen to be a teacher for this subject, especially for first-grade students.
In an interview with Al-Arabiya.net, he explained that since the first day, he has traditionally honored students with a number of gifts and bicycles, after their success in the first grade of primary school.
He stated that he has been telling his students since the beginning of the year that whoever strives and learns to read and write correctly will have at the end of the year "a bicycle, a ball, a wristwatch, in addition to sweets," noting that this encourages students to be diligent and diligent.
He also added that his students this year amounted to 30 students, but he honored 32 students in the third grade, because they were among his students during the Corona pandemic in 2020, and he was not able to honor them at that time, so he gathered them with his students this year and gave them 62 bicycles.
And that usually did not change or change despite his transfer to teaching in Shaqra governorate, as he lives in the province.
After settling in Othman bin Affan primary school in Bashqra, he continued his annual habit.
He said that since he was appointed to teach, he preferred to be a teacher for the first grade of primary school. To sense that it is the most important stage that the student in general, and the child in particular, goes through, and it is the stage of learning to write and read in a distinctive way.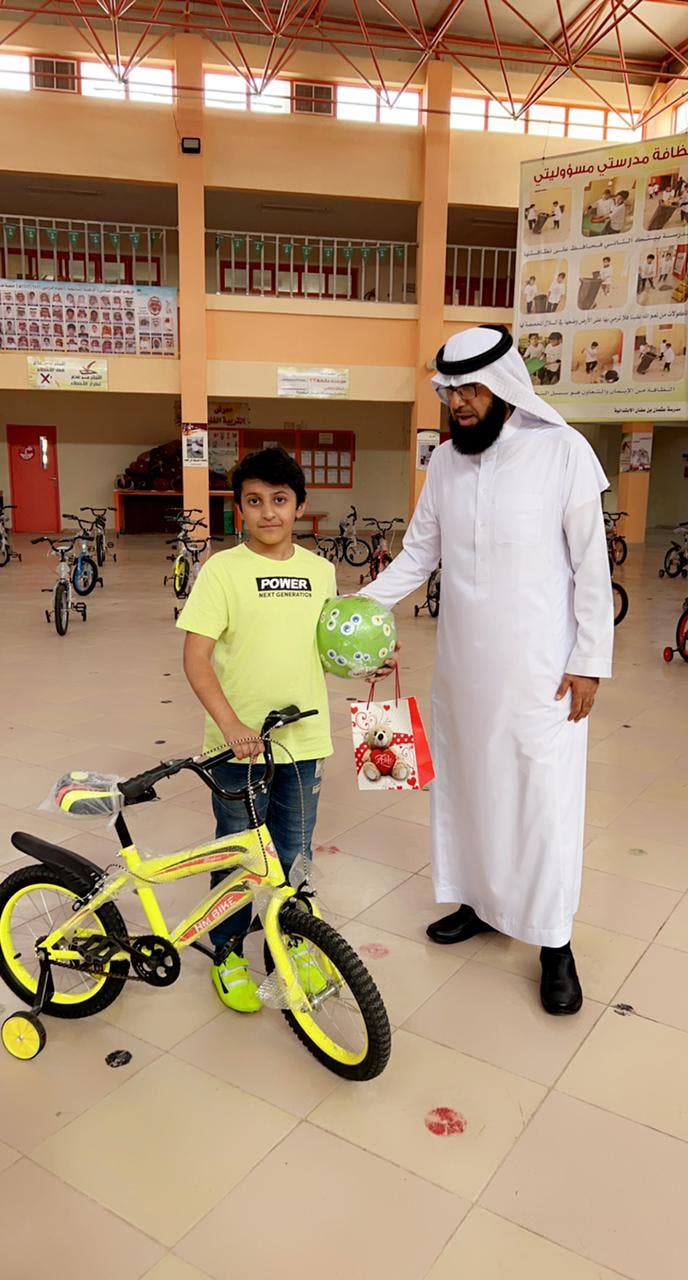 He also added, "I felt that any letter a student writes or a science he learns, thanks to God, then thanks to the one who taught him to read and write, so I resolved to teach first-grade students since I was appointed to teach."
He continued, "I have pursued honoring my students at the end of each academic year, because motivating students at this age and instilling a spirit of competition and enthusiasm in them is a necessary, rather an educational requirement."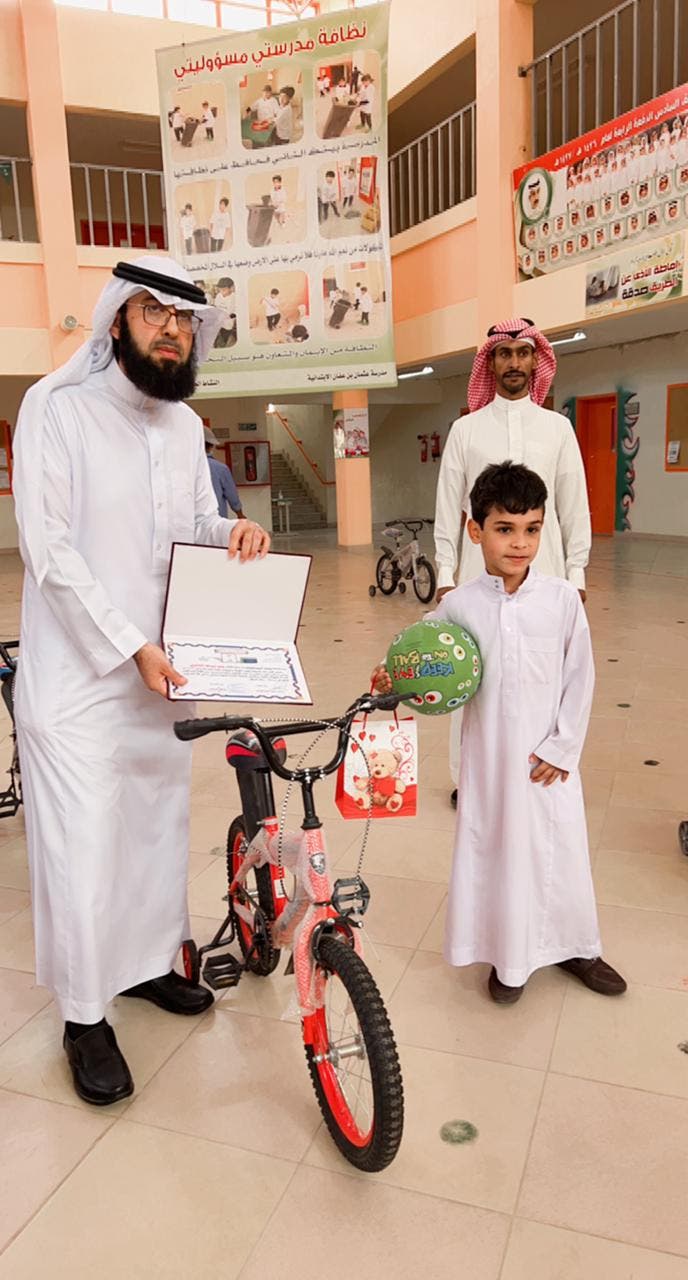 It is worth noting that the honoring was in a festive carnival party organized by the school on this occasion, and the students and their parents shared the joy of success and skipping the first year of school in their lives.