On Thursday, Ankara called on the Council of Europe not to issue any decision against it, at a time when this body is threatening Turkey with a punishment, which is rarely resorted to, because of its imprisonment of activist Osman Kavala (64 years) four years ago without any verdict issued against him so far.
The Council of Europe's ministerial committee, meeting in Strasbourg since Tuesday, is expected to vote on Friday's decision on whether to impose a "contravention measure" on Turkey for its refusal to release Kavala.
Entrepreneur and activist Osman Kavala
The Turkish Foreign Ministry said in a statement that it appealed to the Council of Europe to refrain from "any interference" in the Turkish judicial system.
"Out of respect for the applicable judicial mechanism, we call on the Council of Europe to avoid taking any decision that would interfere with the work of the independent judiciary," she added.
According to the ministry, the Council of Europe "adopted an incoherent approach by insisting that the decision on Kavala be kept on the agenda."
"Using existing mechanisms against some countries on the basis of political concerns, not on a just legal basis, is primarily detrimental to the Council of Europe," she added.
The extension of Kavala's detention prompted the ambassadors of ten Western countries, including the United States, Germany, France and Scandinavian countries, to call for his "urgent release".
In response, Erdogan considered these ambassadors persona non grata in preparation for their expulsion, before changing his mind after a calming message from the representative of the United States, which was immediately shared by other concerned countries on Twitter.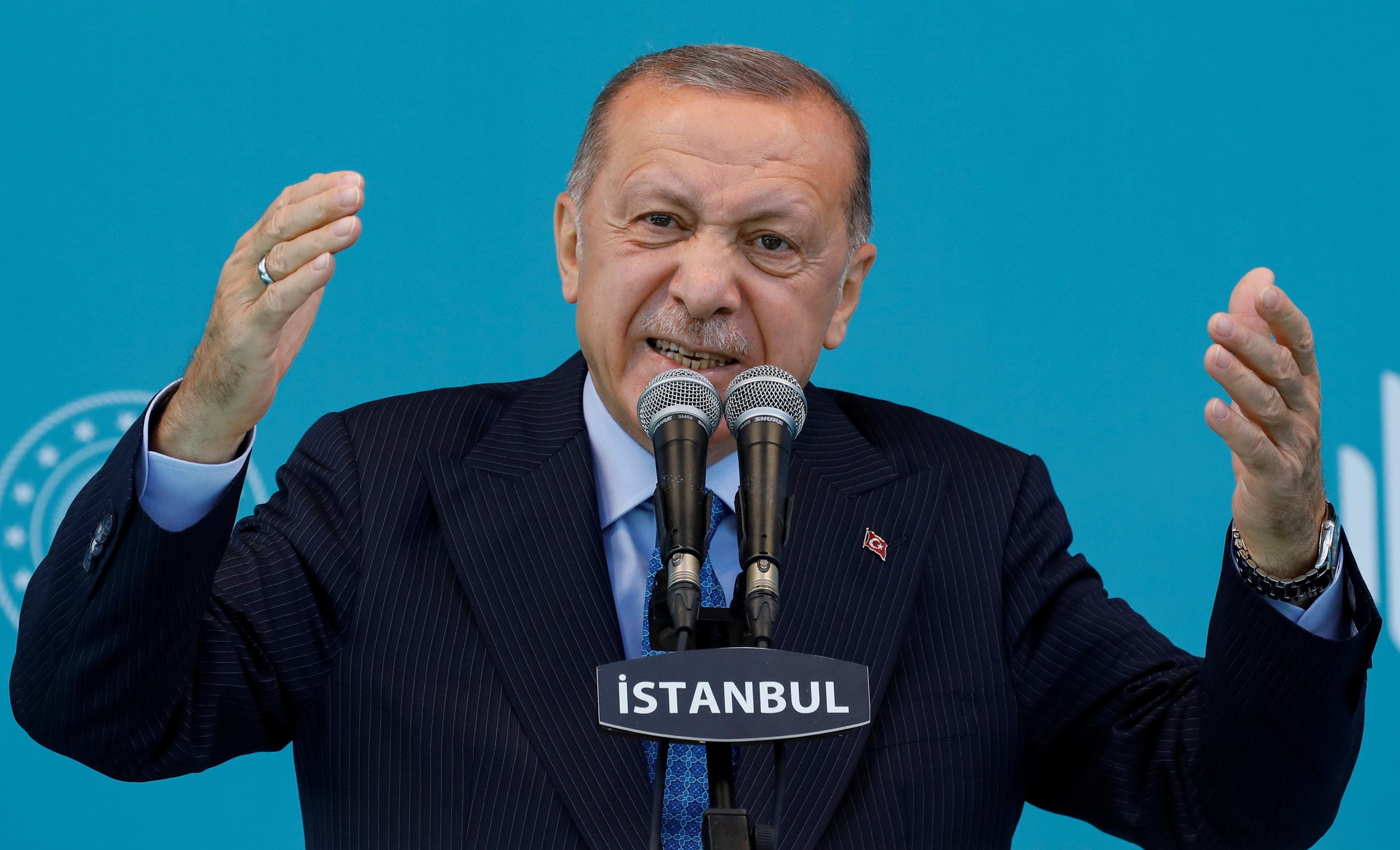 Turkish President Recep Tayyip Erdogan
The Council of Europe has imposed this violation only once in its history, in 2017, when it punished Azerbaijan after it refused to implement a similar decision.
The Turkish judiciary decided last week to keep businessman and activist Osman Kavala in prison until the next session of his trial, scheduled for mid-January.
Kavala, a prominent figure in civil society, faces life imprisonment as President Recep Tayyip Erdogan's regime accuses him of seeking to destabilize Turkey.
In September, the Council of Europe threatened Ankara with sanctions if it did not release Kavala.
Erdogan regularly accuses Kavala of being "a Soros agent in Turkey," in reference to Hungarian-American billionaire George Soros.