The Taliban's supreme leader, Hebatullah Akhundzadeh, appeared in public on Sunday for only the second time in six years, telling worshipers celebrating Eid al-Fitr that the movement had "achieved freedom and security" since seizing power in Afghanistan last year.
Akhundzadeh's speech comes just days after a bomb exploded in a mosque in Kabul.
Worshipers today in the former Republican Palace in Kabul
Today, strict security measures surrounded the appearance of Hebatullah Akhundzadeh in the southern city of Kandahar.
"Congratulations on victory, freedom and success. Congratulations on this security and on the Islamic regime," Akhundzada told thousands of worshipers at the Eid Kah mosque in Kandahar.
The number of bombings has decreased across the country since the Taliban took control of Kabul last August, but attacks increased during the last two weeks of Ramadan, which ended Saturday in Afghanistan.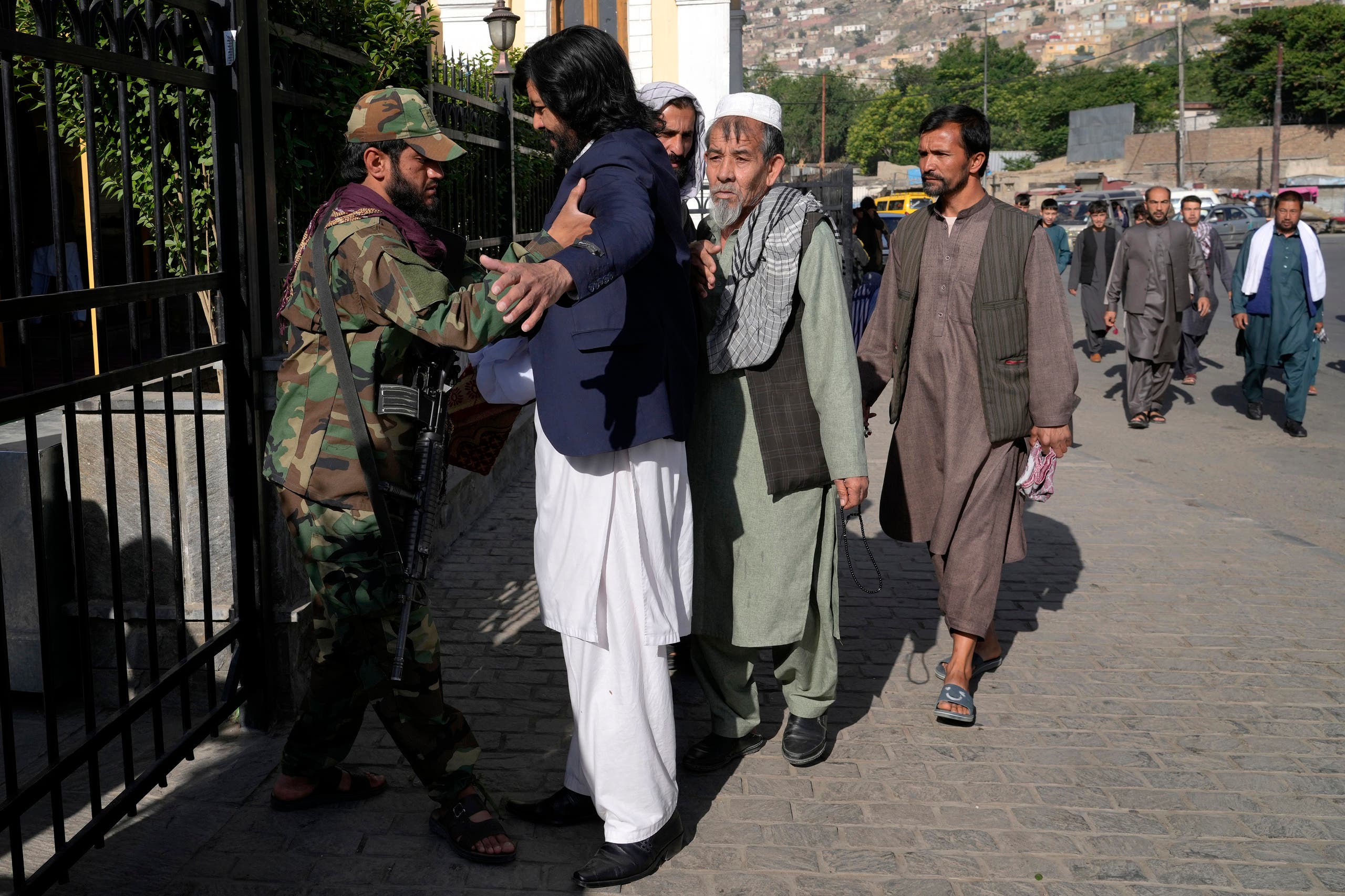 Taliban elements search worshipers today in Kabul
Dozens of civilians were killed in attacks, some of which were claimed by ISIS. Friday's bombing in the capital killed at least ten people.
Akhundzada delivered his brief speech from a front line of worshipers in Kandahar without turning around to meet the crowd, according to social media posts.
An AFP correspondent said that Taliban officials prevented journalists from approaching him. Two helicopters hovered over the mosque throughout the two-hour event.
This is the second known public appearance of Lakhundzadeh since he took over the leadership of the Taliban in 2016. Last October, he visited the Dar al-Ulum al-Hakimiya mosque in Kandahar, according to an audio recording circulated by Taliban accounts on social media.
lonely character
Akhundzada's rare appearance fueled speculation about his role in the new Taliban government, which was formed after the movement took control of Kabul on August 15, and even rumors spread of his death.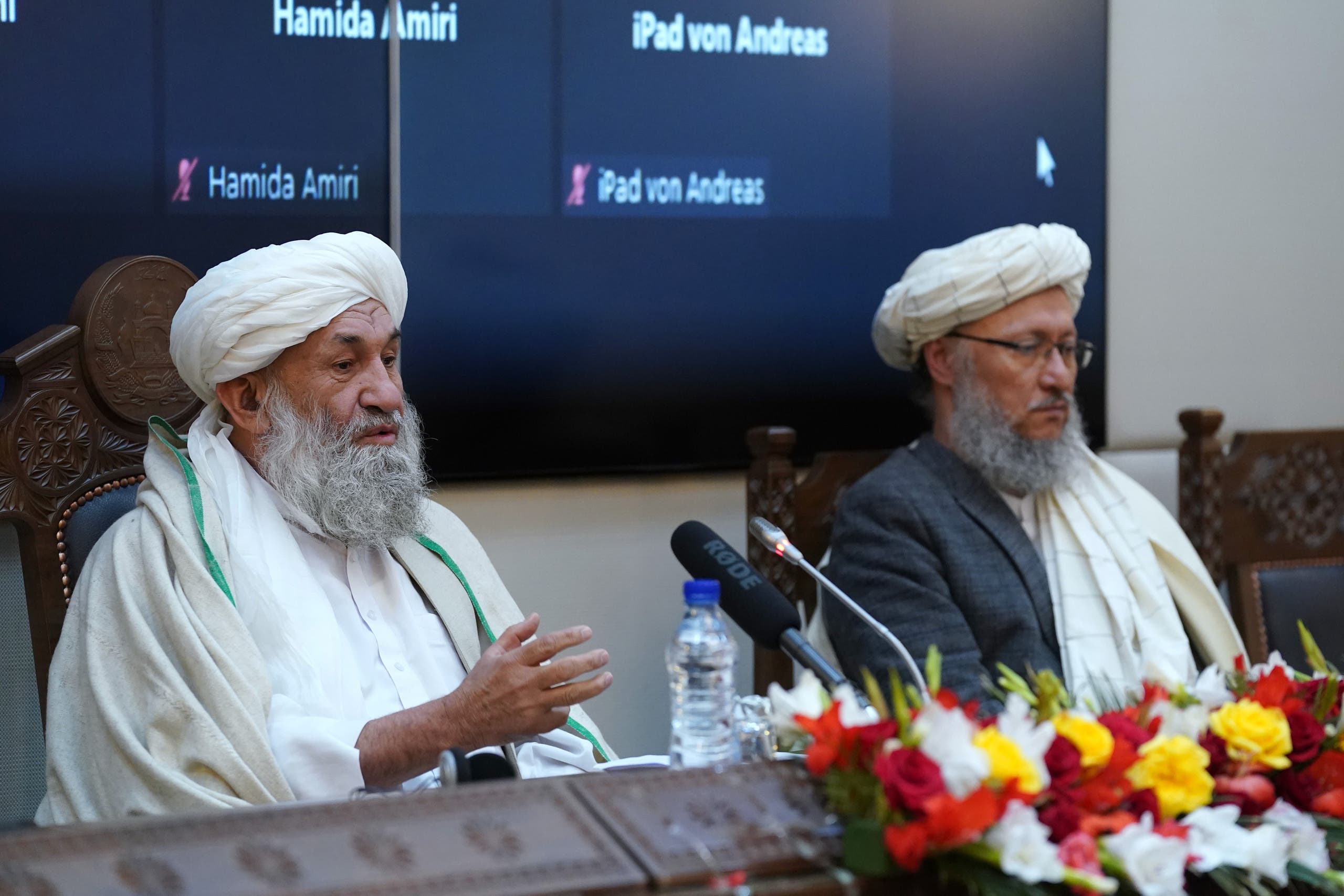 A previous appearance of Akhundzada in the former presidential palace in Kabul last January
His public presence was largely limited to the dissemination of messages during religious holidays, and Akhundzadeh is believed to spend most of his time in Kandahar.
Akhundzada Friday, in a message he posted before Eid al-Fitr, did not mention the bloodshed that rocked Afghanistan during Ramadan, instead praising the Taliban's building of a "strong Islamic and national army" and a "strong intelligence organization".
On Sunday, many Afghans preferred to stay at home after the recent bloody attacks.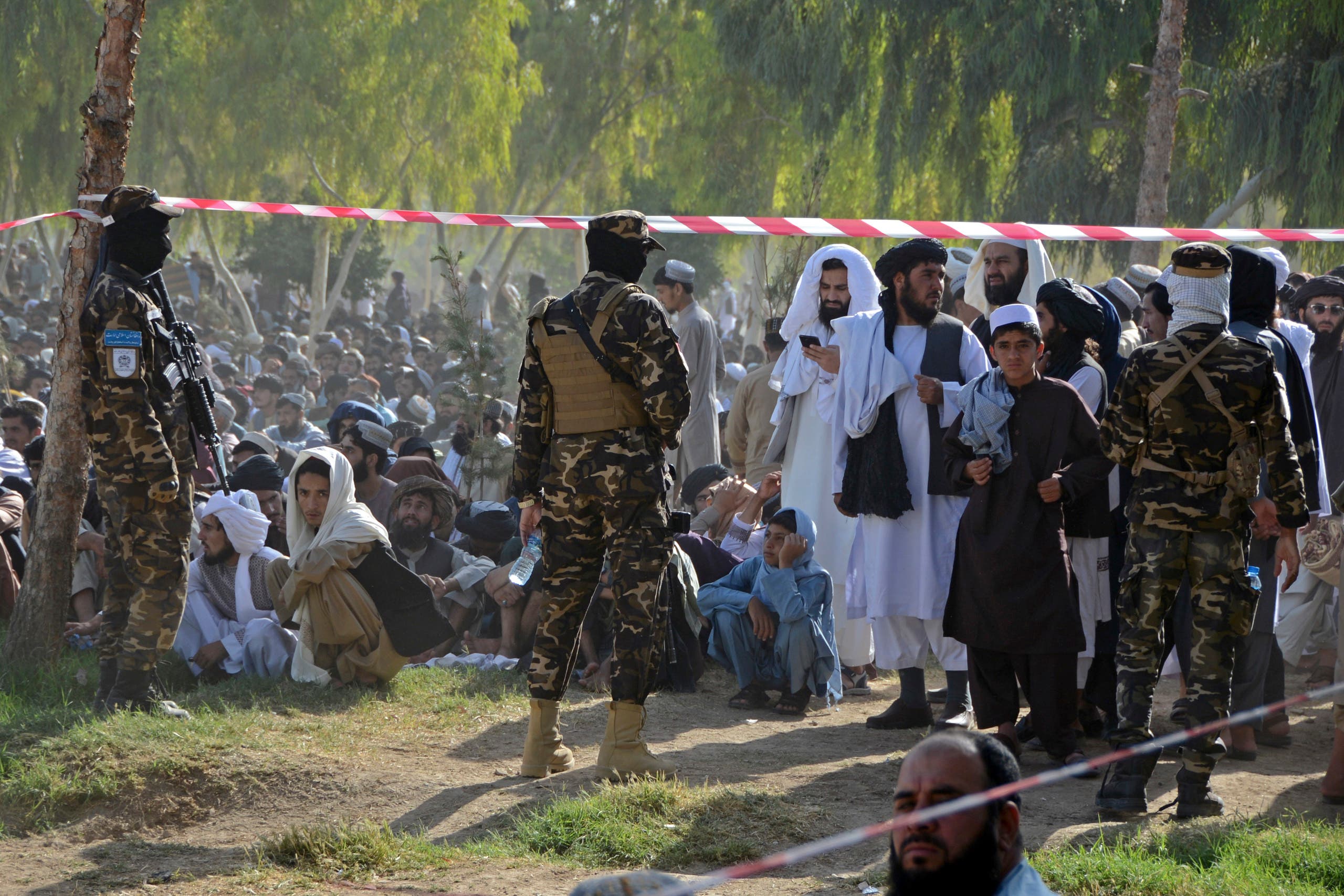 Tight security measures today in Kandahar
The northern province of Kunduz witnessed the deadliest attack during the month of Ramadan, in which at least 36 people were killed and dozens of others were injured when a bomb exploded in a mosque while a group of Sufis were performing their rituals. No group has claimed responsibility for the attack so far.
On Sunday, ISIS claimed responsibility for the bombing of a bus carrying passengers, in which a woman was killed in the Afghan capital.
This is the second bombing in a short time in the Afghan capital. On Friday, ten people were killed in an attack on a mosque, for which no party claimed responsibility.
Kabul police vowed to "ensure security" during the Eid al-Fitr celebrations.