After Ukrainian President Volodymyr Zelensky announced, on Sunday, that 60 people had been killed in the bombing of a school in the eastern Lugansk region, on Saturday, United Nations Secretary-General Antonio Guterres condemned the Russian act.
The UN official considered the Russian bombing of a Ukrainian school "appalling."
This came in a video intervention made by Zelensky during his participation in a G7 summit on Sunday, in which he explained that the bombing of the village of Belogorivka in the Lugansk region, and there, a Russian bomb killed 60 civilians.
Black and white video
He also posted a video on his Facebook account showing the features of the Russian strikes.
From the targeting of a school in Lugansk – Reuters
The clip, published in black and white, included archival footage from World War II, accompanied by a full soundtrack about the situation.
In addition, the president stressed that the slogan "Never again" that European countries declared their commitment to after World War II had been violated by Moscow, which "repeated the same Nazi crimes in Ukraine," according to him.
Under the rubble
It is noteworthy that the Lugansk region is one of the two breakaway republics that declared their independence unilaterally and are recognized only by Russia.
Today, Sunday, the authorities of the Ukrainian Lugansk region accused the Russian army of bombing a school where about 90 people were sheltering.
Serhiy Gaidai, governor of the Lugansk region, said that two people were killed in the bombing of a school in the village of Belhorivka, noting that there are fears of killing 60 people who are still under the rubble.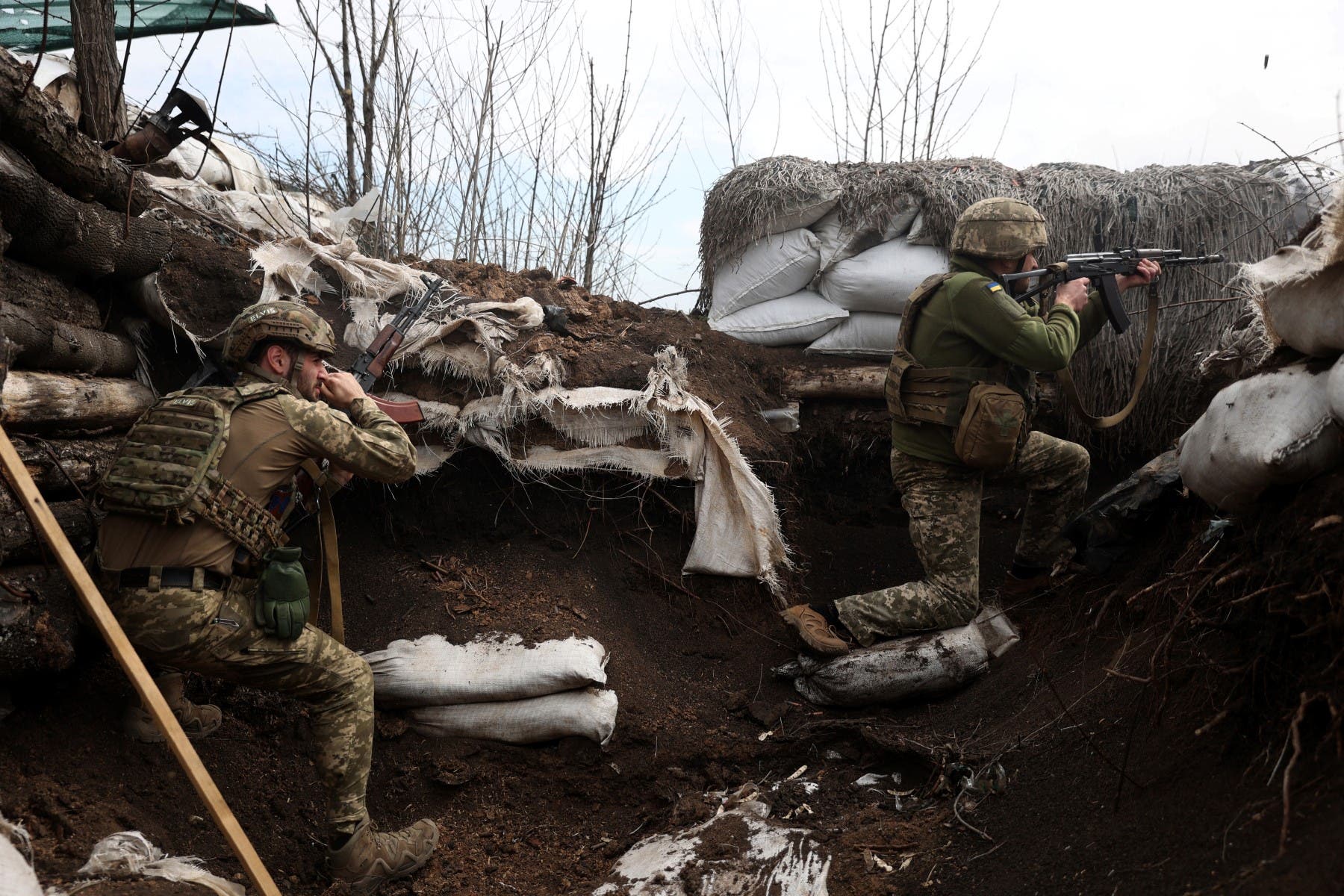 Ukrainian forces in Lugansk (archive – AFP)
He also added that Russia dropped a bomb on Saturday afternoon on the school where about 90 people were sheltering, and 30 were rescued.
It is noteworthy that on February 24, Russia announced a special military operation in eastern Ukraine aimed at protecting the Donetsk and Lugansk regions, according to it.
The operation, which entered the second phase about a month ago, focused on the Donbass region specifically, where the battles are still continuing.