Russian parliamentary official Andrei Turchak confirmed today, Friday, that Russia will remain in southern Ukraine "forever", during his visit to the Ukrainian city of Kherson, which Moscow declared complete control over since last March.
"I address the residents of the Kherson region, I want to say once again that Russia is here forever. This should not be questioned," said Torchak, first deputy speaker of the Russian Federation Council, as quoted in a statement by the ruling United Russia party.
A demonstration against the Russian presence in Kherson on March 5th
This is the first time that a high-ranking Russian official has announced Moscow's intention to remain in the territories controlled by the Russian army since the start of military operations in Ukraine on February 24.
"There will be no going back to the past. We will live together, we will develop this region rich in its historical heritage and the people who reside here," Torcak added.
He stressed that Russia would help the Kherson region "as it did" for the two popular republics of Donetsk and Luhansk in eastern Ukraine, whose independence Moscow has recognized.
He stated that all the veteran fighters residing in these lands and who participated in the Second World War will receive gifts and financial rewards from Russian President Vladimir Putin on the occasion of May 9, the anniversary of Russia's victory over Nazi Germany.
Torchak is also the secretary of the General Council of the ruling United Russia party.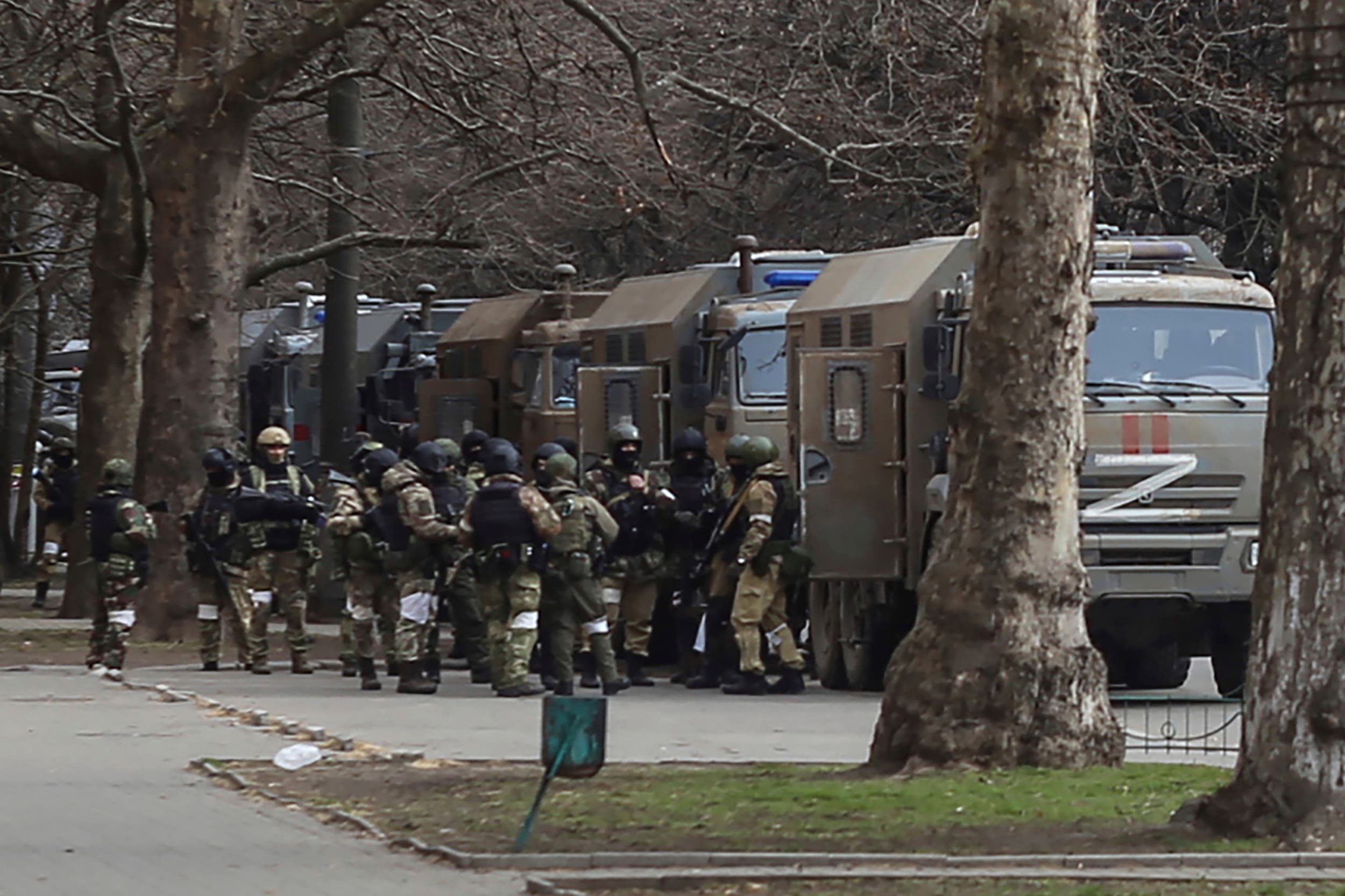 The Russian army in Kherson last March
It was announced that a Russian logistics center for humanitarian assistance would soon open in Kherson. He explained that the center to be set up by the ruling party will be particularly concerned with securing food and medicine for the population.
Kherson, near the Crimean peninsula, which Moscow annexed in 2014, is so far the only significant Ukrainian city that has been fully captured by the Russians since the start of its operation in Ukraine on February 24. They announced it on the 3rd of March.
And the Russian administration of this coastal city had previously announced its intention to adopt the ruble as an alternative to the Ukrainian currency, as of May 1.