Doha: A new entertainment city is opening in Qatar to bring world cup visitors to a new world of pleasure. The construction work of Al Maha Island is in the final stage, which is ready with many fun sights and entertainment programs. Marwan Dimas, chief marketing and communications officer of developer Istismar Holding, said Al Maha Island near Place Vendome mall in Lusail will open in early November ahead of the Qatar World Cup.

2.3 lakh square meters of entertainment
In an interview with the TV channel, Dimas said the 230,000-square-meter sprawling entertainment center, which includes Lucille Winter Wonderland, Nammos Beach Club and Al Maha Arena, will start receiving visitors two weeks before the FIFA World Cup in November. He said that Al Maha will become one of the most favorite entertainment destinations for Qatar World Cup visitors. Entry to the winter wonderland is open from November to April every year. Dimas added that Al Maha Island will also host Europe's biggest touring show, Gandy's Circus, featuring 30 world-renowned artists and live musicians. A causeway will connect Al Maha Island to the outside world. Officials expect more than 15 lakh visitors a year to this treasure trove of entertainment.
Lucille's winter wonderland is full of surprises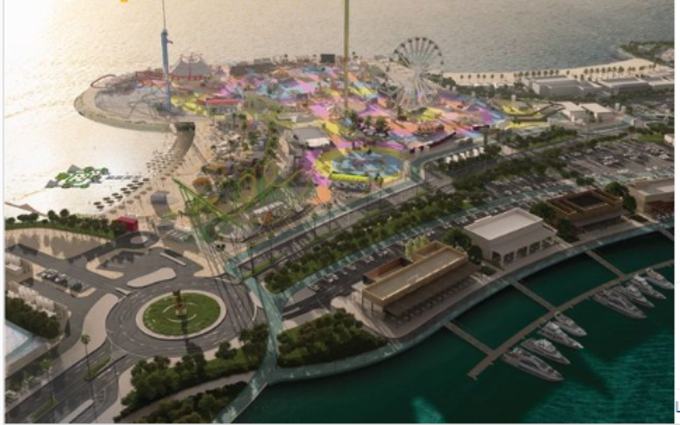 The main attraction of Al Maha Entertainment Island is Lucille Winter Wonderland, a theme park that is open from November to March every year. It is spread over 93,000 square meters. Wonderland consists of 50 amusement rides. There are 10 thrill rides with 395 roller coasters, 25 family rides with a 150-foot giant Ferris wheel, and 15 children's rides. Space gun, drop n twist tower and vertical swing will also fill the visitors with a sense of adventure. Bumper cars for families, Mini Disco, The Galleon etc. will thrill anyone.
There are rides for little kids like pony adventure, air balloon, circus swing etc. The park will also have carnival games, an ice rink and kiosks with various food and drinks.
Namos Beach Club for beach dining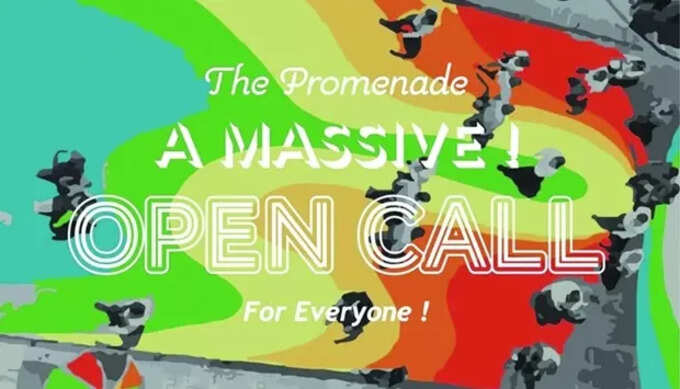 Another major attraction of Al Maha Island is Namos, one of the world-renowned beach clubs and restaurants that provide the best ambience, taste and cuisine. Namos Beach Clubs is set on Al Maha's private beach in a Mediterranean setting modeled after a Greek party island. According to the authorities, it is certain that it will become a major center for those who want to enjoy the cleanliness and beauty of the beach and experience the delicacies of Kotiyur. Its interior is built in a luxurious manner. Namos Beach Club in Winter Wonderland is set to become the new base for beach dining in Qatar.
High end districts with best resources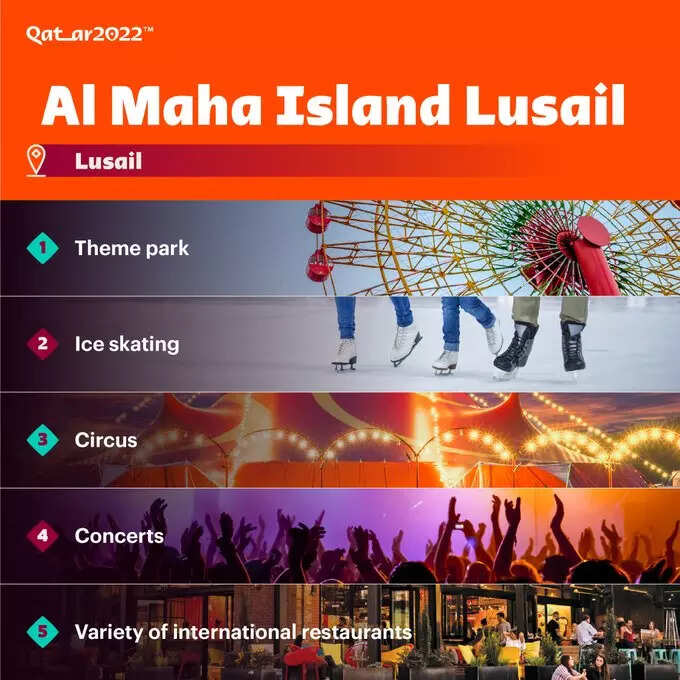 High-end districts featuring world-renowned restaurant brands await with mouth-watering delicacies to entice visitors to Al Maha Island. London's best restaurants like Zuma, LPM Restaurant, M Sherif with Lebanese cuisine, Bilyneyer with Turkish flavors, Dokya with Indian flavors and Jwala with Indian flavors will give visitors an opportunity to choose their favorite dishes. Zuma Restaurants, the brainchild of German chef Rainer Becker, is known for its Japanese cuisine. LPM Restaurant is a famous French restaurant known for its Mediterranean cuisine. A favorite haunt of superstars and celebrities, Billionaire is known for its lavish dining.
A concert area with a seating capacity of 7000 people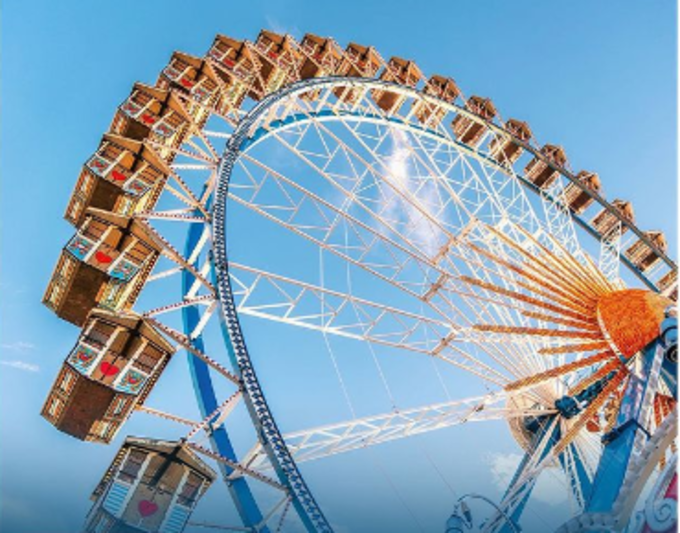 Another major attraction of Al Maha Island is the international music festival. The 7,000-seat state-of-the-art concert area is set to offer a new world of experience to music lovers. The Global Music Festival, 34 live events a year etc. are staged here. It will become a gathering place for artists ranging from international and local superstars to world renowned DJs, singers, comedians and more. Details of the music festival will be announced soon.