Last Updated: 29 Apr, 2022 05:43 AM
Published: 29 Apr 2022 05:43 AM
Last Updated: 29 Apr 2022 05:43 AM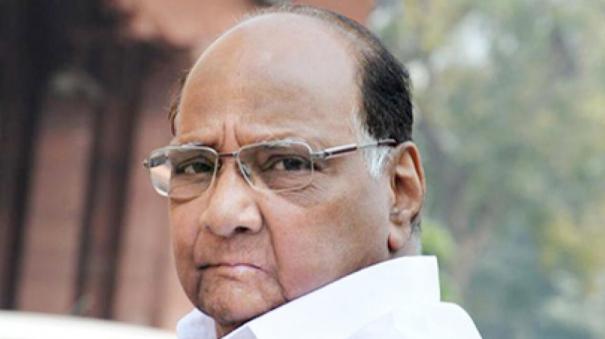 Mumbai: The 200th anniversary of the war between the East India Company and the Marathas was celebrated on January 1, 2018 in Bhima Goregaon, Maharashtra. Violence then erupted between the two sides. 2 of them died.
The Judicial Commission headed by former Chief Justice of the Kolkata High Court JN ​​Patel is investigating the matter. Meanwhile, Nationalist Congress Party leader Sarabjit Pawar has accused Hindutva of being involved in violence. The commission asked Sarath Pawar to file a detailed report on the matter. Accordingly, the affidavit was filed with the Commission on behalf of Sarabjit Pawar on October 8, 2018.
Pawar submitted an additional affidavit to the commission on April 27. It said, "The treason law is being misused. This law, which was introduced during the British rule, should be repealed. The Prevention of Illegal Activities Act (UPA) was enacted to protect the unity of the country. " 2 The Commission has decided to obtain the affidavit directly from the affidavit Sarath Pawar.
-PTI
.