The Cameroonian national team is counting on its captain, striker Vincent Aboubakar, to be crowned at home and among its fans in its sixth continental championship, and to return to the podiums after absence in the last edition.
Cameroon will host the 33rd edition of the African Cup, starting on January 9th and concluding on February 6. The owners of the land will seek to win it to be the sixth in its history and approach the record of the Egyptian team, which won the championship 7 times as the most teams on the continent.
Although Abu Bakr is not the oldest or most experienced player in the Cameroonian team, he was chosen as the captain of the team in the last official match he played against Ivory Coast in November 2021 in the African qualifiers for the World Cup.
Abu Bakr is equal with 4 players in the order of the age of the "lions" players at 29 years old, after Bayern Munich striker Chubu Moting, "32", defender Michael Ngadou, "31", and left-back Oyongo "30" years.
Abu Bakr has a rich history with his national team, as he got his first call-up to the national team's list when he was 18 years old, at the request of French coach Paul Le Guen, who had one Arab experience with the Omani national team in 2011. Abu Bakr was able to score his first goal in his fifth friendly match after 3 months of join.
Le Guin with Abu Bakr in 2010
Abu Bakr went through several prominent stations with his country, such as participating in the 2010 and 2014 World Cups, before resolving the 2017 African Cup at the expense of the Egyptian team, scoring the winning goal in the 88th minute and returning Cameroon to the podiums after an absence of 15 years, before registering his name in the FIFA tournaments. Football "FIFA" when he scored the German national team with an honorable goal during the Confederations Cup matches of the same year.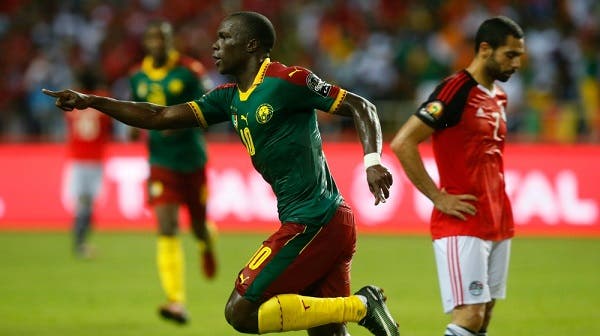 His goal is in Egypt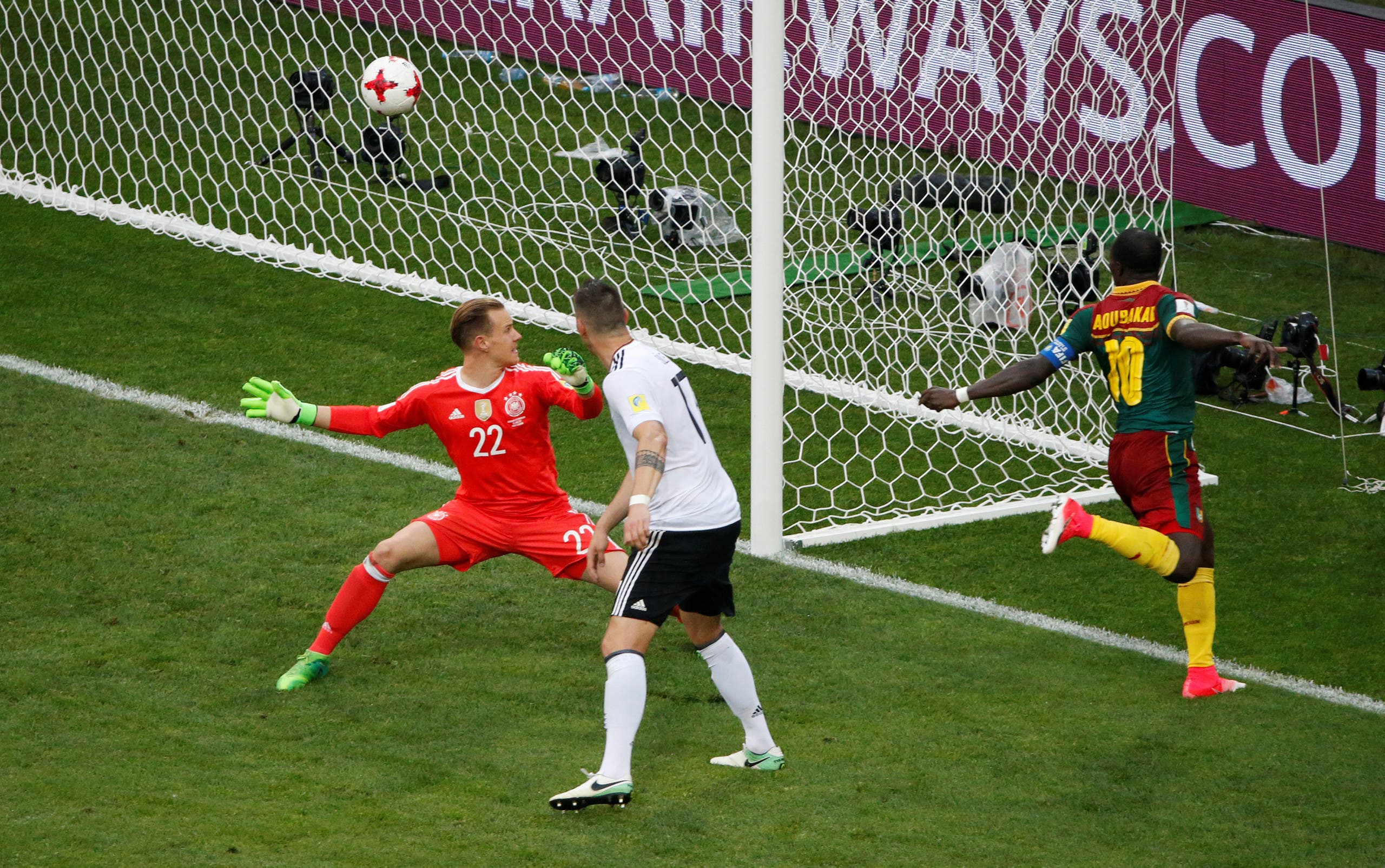 Headed it in Germany 2017
The worst memory of Abu Bakr with his country is the refusal to be called up to the list of African nations 2019 by Dutch coach Clarence Seedorf after he was subjected to a rupture of the cruciate ligament in the knee at the time and the coach refused to rely on him for his lack of physical readiness, and then the Lions team bid farewell to the championship from the second round. in front of his Nigerian counterpart.