Abu Miteb Al-American has recently become the talk of the Saudi street and social networking sites, especially after the spread of his activities and the videos he shared with his followers.
In light of the comedic nature of his videos, the man gained wide fame on social media, and an unprecedented follow-up rate for a foreigner residing in the Kingdom.
Who is Abu Miteb American?
His name is Joshua Van Alstine, but he is nicknamed Abu Miteb. He married a Saudi girl from the Tanomah region in the south of the kingdom in 2018.
In an interview with Al Arabiya.net, he revealed that he was born in 1990, from an American father who works in the Air Force, and his mother is Turkish.
He explained that he was raised in a multi-lingual and multi-religious home, with different cultures, lifestyles and multiple perspectives.
He also added that his grandparents were among the first immigrants from Holland to America before the United States, and his family is considered one of the founders of New York City.
He pointed out that he was raised between America and Turkey because of the nature of his father's work in the Air Force, which necessitated the family's frequent movement between the two countries, as the family depended in its relations on the acceptance of others, whatever they were, their ideas or beliefs, and acceptance in the fullest form.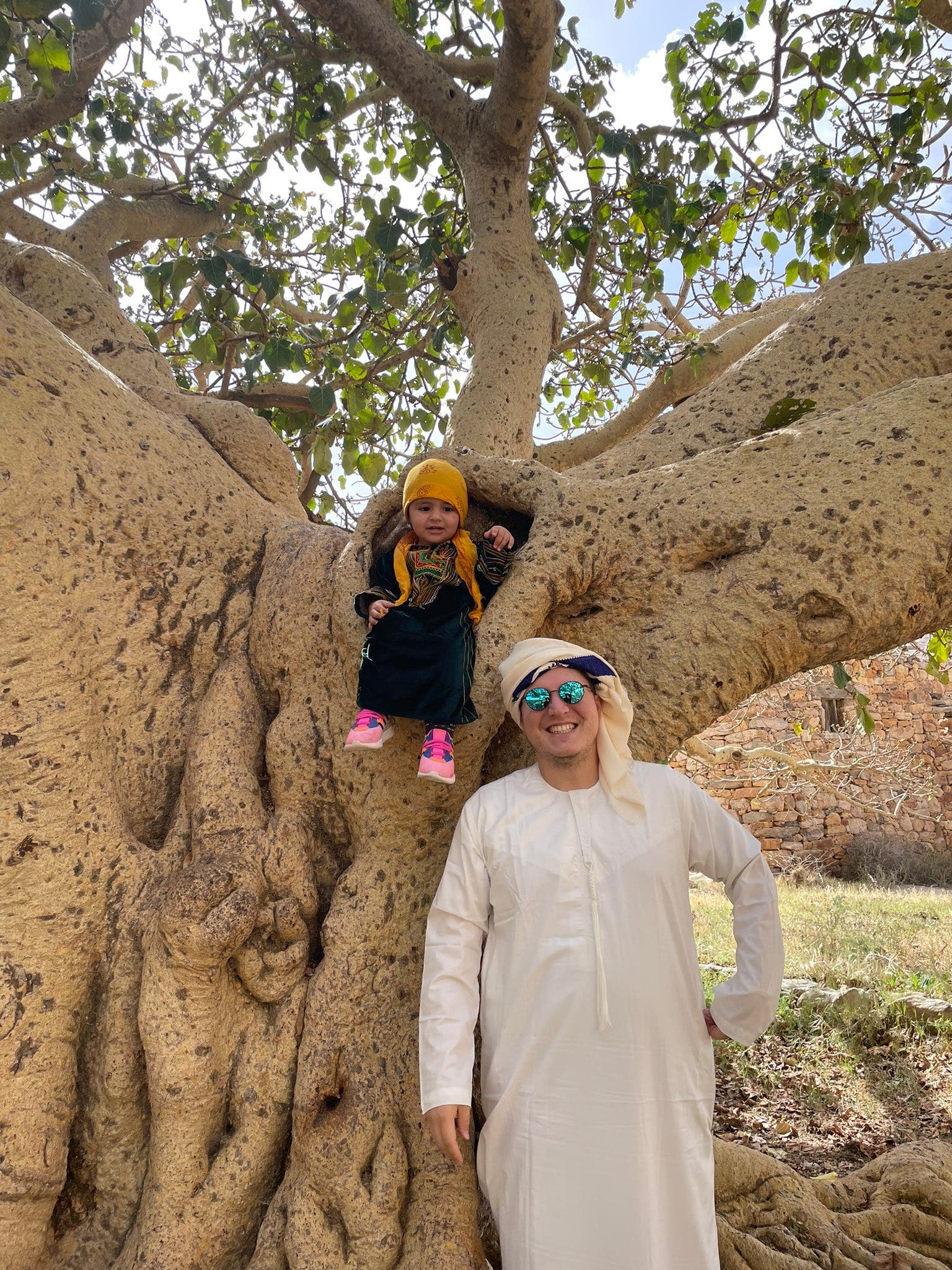 His relationship with the Saudis strengthened
At the university, his relationship with the Saudis was strengthened during his studies, when he met a Saudi student on scholarship from Tanomah, the same village in which his wife grew up.
Through this scholarship student, he was able to learn about Saudi customs and the Arabic language, and he also learned the Saudi dialect through other students.
And when YouTube appeared, he recorded a clip in the Saudi dialect that became "Trend" on YouTube because he spoke in Arabic.
In addition, he indicated that he lived a second childhood in Saudi Arabia, after learning customs and traditions from his father and mother.
In Shaaf Al Souda with my daughter Roya at the Al Raqqa tree, it is said that she is over 500 years old. I advise anyone to come Tanuma to go to her 🌳 pic.twitter.com/boMsdgBxVG

– Abu Miteb, the American Joshua (@americanbadu) May 1, 2022
Work in Saudi Arabia
The adventure began when he went to Saudi Arabia, began working in the field of public relations and marketing, and worked with the Saudi Plant Society with the founders of the association, including his wife.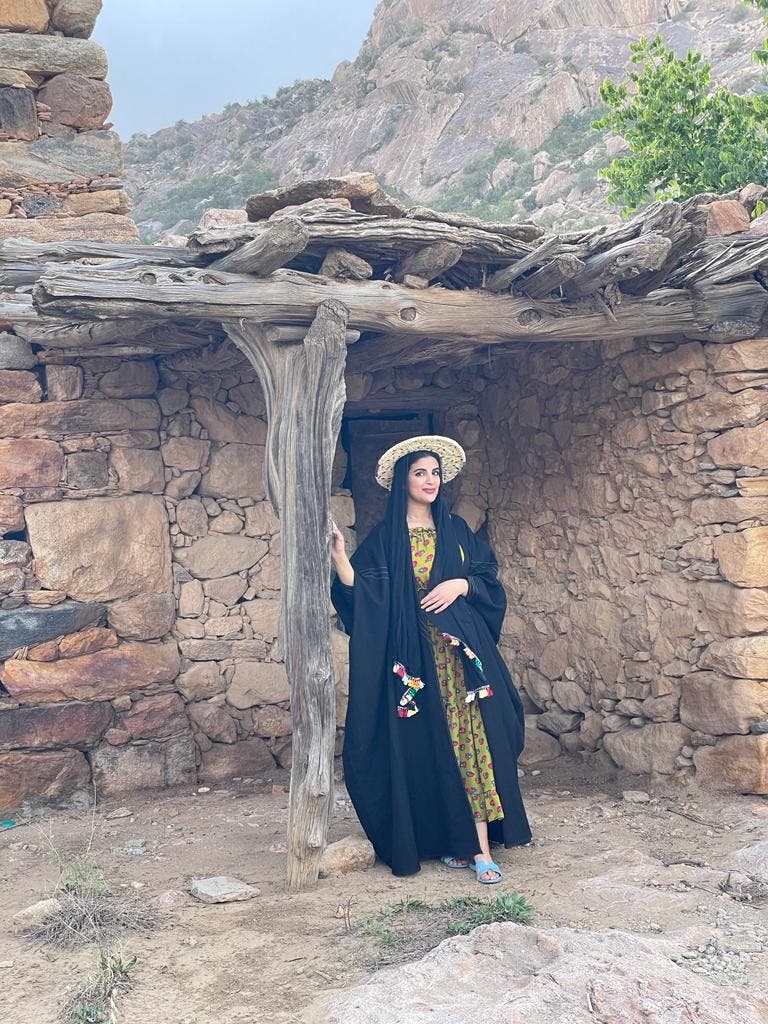 The wife of Abu Miteb Al-Amriki
his marriage story
And about the way he knew his wife, he indicated that he was in a relationship with her brother, pointing out that there was no love story, but that he loved her after marriage because there was a state of convergence and many common interests.
He added that he now has a daughter named Julia, and he agreed with his wife to raise her as a Saudi American, indicating that his daughter's culture is more Saudi than American.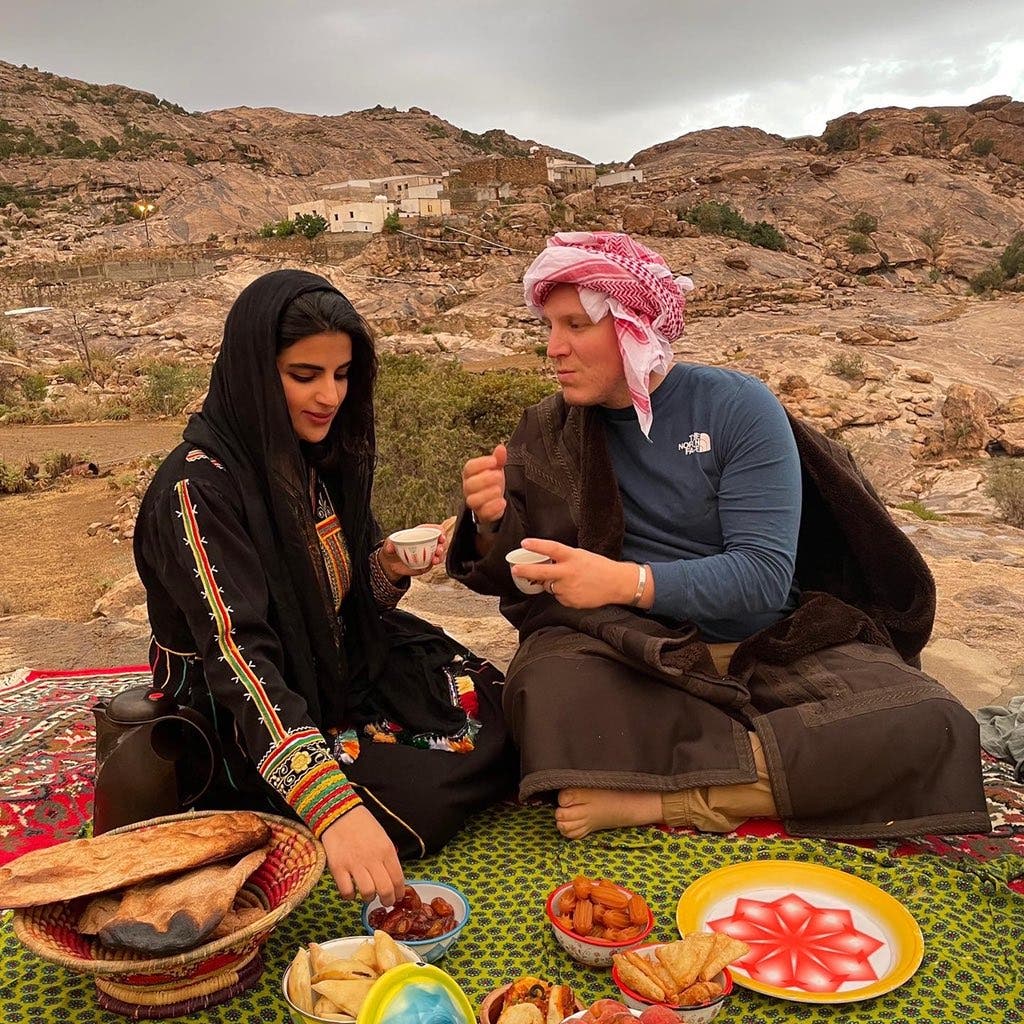 He concluded his speech by talking about his childhood that he lived in the Kingdom, noting that he lived in popular neighborhoods and delved into the Saudi lifestyle in terms of wearing the Saudi dress and shemagh, in addition to using the same perfume.