m
Interesting details have come to light about Bollywood actress Jacqueline Fernandez, who is accused in the money laundering case. Authorities are investigating businessman Sukesh Chandrasekhar in the Rs 200 crore money laundering case. Investigation revealed that actress Jacqueline received huge gifts from Sukesh. Due to this, notices have also been issued to her and she is being interrogated. Delhi Police has already interrogated her several times. Investigation revealed that she was in close contact with financial criminal Sukesh Chandrasekhar. This actress fell in love with Sukesh and at one point she thought of marrying him. 'I found the prince of my dreams. I want to marry him' said Jacqueline to her close friends.
To impress actress Jacqueline, Sukesh gave her the most expensive gifts worth Rs 10 crores. These include expensive perfumes, bags, gym suits, diamond earrings, Mini Cooper etc. He also arranged for private helicopters. Seeing all this, Jacqueline seems to be emotionally close to Sukesh.

Jacqueline Fernandez was shocked to see the news about Sukesh's cheating, her friends said. They said that Pinky Irani, who introduced Sukesh to her, deposed on this matter.. She tried to cover it up. It is noteworthy that Pinky Irani also took a huge amount of money to introduce Sukesh to Jacqueline.
The Enforcement Directorate (ED) has issued several notices to actress Jacqueline. She has been named as an accused in this case. Jacqueline Fernandez's name has also been included in the recently filed supplementary charge sheet. The ED officials said that the investigation found that the actress had benefited from the money looted by Sukesh.
Meanwhile, authorities say that Jacqueline already knew that Sukesh Chandrasekhar was a financial criminal. However, it is said that she continued to be intimate with him. Moreover, it is said that after Sukesh's arrest, Jacqueline tried to erase the evidence. In April, the ED attached assets worth Rs 7.27 crore belonging to actress Jacqueline.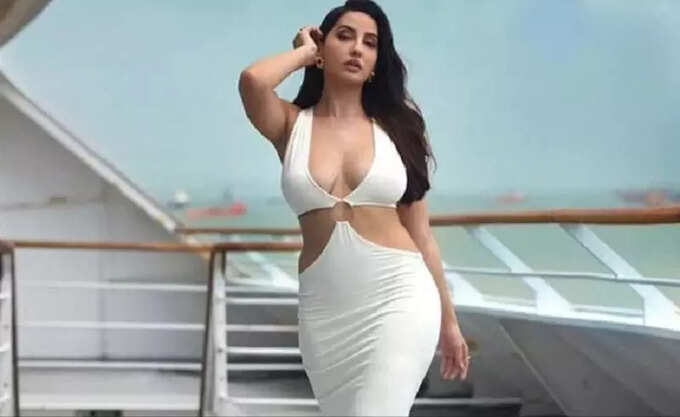 It is known that Delhi Police is also investigating actress Nora Fatehi in this case. The police inquired about her relationship with the prime accused Sukesh Chandrasekhar. She was interrogated for about 6 hours on Thursday. Earlier ED also questioned Nora Fatehi.

Nandyal: Atrocity of loan app administrators for Rs. 5 thousand.. BTech student victim


He took a selfie in celebration of catching the fish and threw the phone in the sea instead of the fish!