Bangalore: Adani Group has acquired a 50 per cent stake in Bangalore-based General Aeronautics, a major manufacturer of agricultural drones.
Globally, drones were first used in the military. Since then drones have been used in various fields. Land and property are surveyed by drones. Drugs are distributed.
Drones were used to transport corona vaccines to remote areas. Subsequently, drones were used experimentally to spray pesticides on fields. In this line the project of making full use of drones for agricultural work is currently accelerating.
With the help of high-capacity drones in the future, farmers will be able to send vegetables, fruits and flowers from their fields to markets. Drones enable farmers to quickly transport their produce to market. It is predicted that fish can be sent directly to market from ponds, rivers and the sea.
Drone start-up
There are currently more than 200 drone start-ups operating in the country. Soon this number is expected to reach one thousand. The market for drones in India is projected to grow rapidly and reach Rs 30,000 crore by 2026. Recently, the federal government banned the import of drones from abroad. In the wake of this ban, there has been a lot of opportunity for drone production in India.
Among them is General Aeronautics, a Bangalore-based company specializing in manufacturing drones and robots for the agricultural sector. In particular, the company specializes in the production of crop protection equipment, crop resource monitoring, yield monitoring equipment, statistical analysis, and artificial intelligence.
General Aeronautics has been using drone technology to analyze crop protection services, crop health, precision farming and yield monitoring using artificial intelligence and analysis.
In this case, Adani now owns a 50 percent stake in General Aeronautics. The contract was signed by Adani Defense Systems and Technologies, a subsidiary of Adani Enterprises.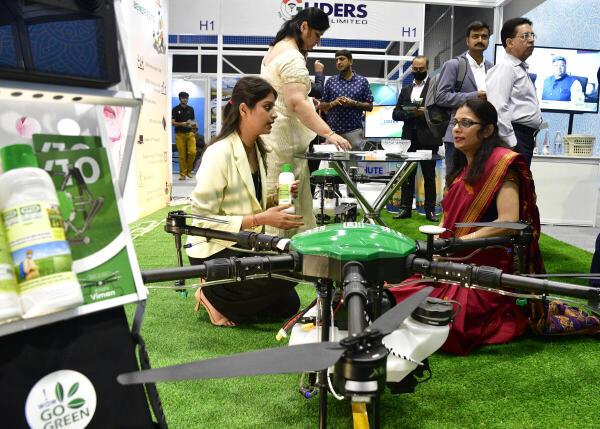 However, no details have been released as to how much the contract was signed between the two companies. Adani Group is set to acquire a majority stake in the company.
General Aeronautics CEO Abhishek Burman said:
Adani Group is pleased to work with our company. This will move our company to the next level. Together with the Adani Group we will make India a base for drones.
Thus he said.
.