Last Updated: 05 May, 2022 07:43 AM
Published: 05 May 2022 07:43 AM
Last Updated: 05 May 2022 07:43 AM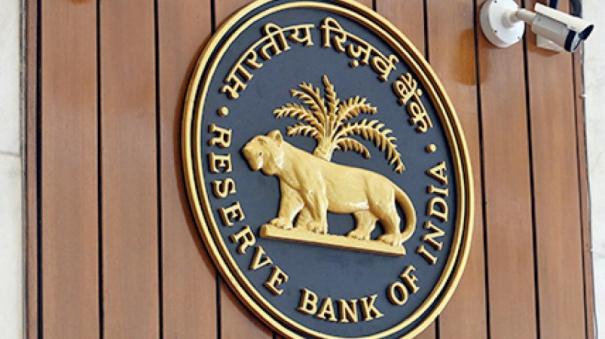 New Delhi: The Reserve Bank of India has changed the repo rate after two years. The repo rate has been hiked by 0.40 per cent to offset rising inflation. Thus the repo rate has now risen from 4 per cent to 4.40 per cent.
The repo is also the interest rate charged on a loan issued by the Reserve Bank to a bank. Now that the Reserve Bank has raised the repo rate, other banks will also raise interest rates on loans they make to the public. Thus the interest rate on home, auto and personal loans is likely to increase.
The Reserve Bank's Monetary Policy Committee meets regularly every two months. In this context, an emergency meeting of the Reserve Bank Monetary Policy Committee was held on the 2nd. Controlling inflation was discussed at the meeting on the 2nd and 4th. The results of the meeting were announced by Reserve Bank Governor Sakthikantha Das yesterday.
Inflation is higher than expected. Inflation rose to 6.95 per cent in March from 6.07 per cent in February. This is an increase not seen in the last one and a half years. He said the repo rate would be raised to control inflation. Moreover, the global economic recovery has been hampered by the Ukraine-Russia war. Internationally, there is a shortage of consumer goods due to the crisis in the supply chain. Crude oil prices have risen sharply. He noted that the decision was made in the midst of this situation.
The repo rate was finally reduced to 4 percent at a meeting in May 2020. The repo rate has not changed over the past two years. In this situation, the repo rate has been raised. The repo rate was finally raised at a meeting in August 2018. After that the present is only elevated.
Fall in stock markets
Stock markets fell sharply following the RBI announcement. The Sensex and Nifty were down 2.29 per cent each. The Sensex was down 1306 points at 55,669. The Nifty index fell 391 points to 16,677.
In the Sensex, Bajaj Accounts fell 4.29%, Bajaj Bin Serve 4.18%, Titan Company 4.11%, IndusInd Bank 3.98%, HDFC Bank 3.34%, Maruti Suzuki 3.17% and Reliance 3.14%.
.