A number of friends of the Saudi artist, Ali Al-Huwairini, recounted after his death yesterday, Thursday evening, an artistic and cultural journey that began since 1974, as he is the first Saudi to obtain a film directing certificate from an art university in the United States of America.
The Saudi director, Samaan Al-Ani, told Al Arabiya.net one of his positions with the late Al-Huwairini, saying: I remember a situation of the artist and creative thinker, brother and friend Ali Al-Huwairini, during the rehearsals of the play "Under the Chairs", when he came and informed me that there is an urgent and important circumstance in the family that requires a decision, either The play or the solution to this matter, which requires traveling for three days, my presence is present and the rehearsals must continue, but the work was prolonged, and the truth affected all of us, and because he is a committed artist and keen to work, and does not want to waste the efforts that have been made, and he, may God have mercy on him, tends to the negative decision of the emergency circumstance. For the sake of the play, and the rehearsals do not stop, but my decision was to travel and finish the topic positively and be relaxed and unoccupied, and the rehearsals continue with an alternative actor during his absence for these days, and indeed he came back to prove to us the principle of sacrifice and commitment for the sake of the work, this is how the artist is on the meditative thinker Life and human issues, and his relationship to his religion, his homeland and his nation, may God have mercy on him and put him in peace.
Ali Ibrahim – Simon Al-Ani
While the artist Samir Al-Nasser said: "The late artist's reputation and actions preceded his words, and before his disappearance he was the best example of the true committed artist, and even after his appearance in the media again, he took the path of literature and culture, and was a role model for all of us." The news of the death of the brother and friend Al-Huwairini, is painful and shocking, but God's destiny and what he wanted to do. He was one of the distinguished artists who enjoyed high thought and culture, and in every presence and participation he added to any work, presented and did not skimp on all his experiences and capabilities for any of his colleagues, and we often were We follow his literary and cultural appearance, which he enjoyed.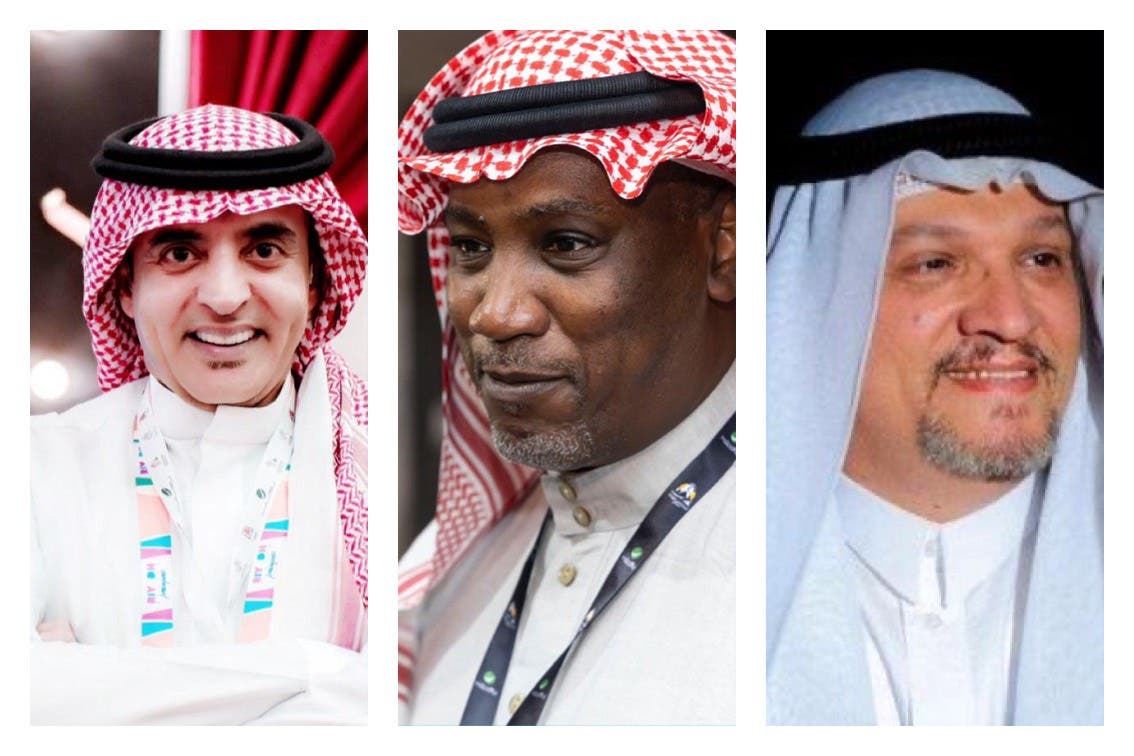 Samir Al-Nasser – Saleh Issa – Abdul Rahman Al-Nasser
extensive knowledge
The journalist Saleh Issa, said: "May God have mercy on Ali Al-Huwairini. He was a group of people and different talented characters. He is the actor, director, thinker and poet, who is distinguished by extensive knowledge, a novelistic treasure, and has a beautiful proposal that stems from a high culture. He left and left a huge legacy of the cultural stock to benefit from." generations and generations.
As for the artistic writer Abdul Rahman Al-Nasser, he said: "I got to know the late Ali Al-Huwairini, since I entered the press. From there our relationship came back again, but I found him radically changed, he was no longer the actor with a dull culture, but he was very deep in literature and inheritance, unusually, he was telling the artist to read more than you can, your life will change radically.
He added: Al-Huwairini was not an ordinary actor, nor was he a writer or philosopher, but he went far beyond that. People respect him because he is very simple, a fighter for all reactionary ideas, an anthropological encyclopedia, a gentleman of character and a coven, a philosopher in a time when all the elements of culture were lacking. May God have mercy on Professor Ali Al-Huwairini. , he was a dean in drama and a cultural dresser.