Russia is conducting military exercises in the Black Sea, in which about ten aircraft and some ships are taking part, the Russian "Interfax" news agency reported, quoting the Russian Black Sea Fleet, as saying on Wednesday.
The exercises come amid heightened tension between Russia and the West over Ukraine, with US officials expressing concerns about a possible Russian attack on Ukraine, which the Kremlin denies.
Russia's Black Sea Fleet is based in Crimea, which Russia annexed from Ukraine in 2014 and which Kiev wants to take back from Moscow.
For its part, the Ukrainian Navy said on Tuesday that it had received two patrol boats from the US Coast Guard after they arrived in the Ukrainian port of Odessa on the Black Sea, with the aim of enhancing its capabilities.
The two American boats arrived in the Ukrainian port of Odessa yesterday
"We appreciate the contribution of the United States to deterring the armed aggression of the Russian Federation against Ukraine," said the commander of the Ukrainian Naval Forces Oleksiy Nezbaba.
It is part of a more than $2.5 billion US aid package to Ukraine since 2014, the year Russia annexed Crimea and Russian-backed separatists seized parts of eastern Ukraine.
In a related context, the Russian and American chiefs of staff held a telephone conversation on Tuesday, according to the Russian Defense Ministry.
And the ministry announced in a statement that General Valery Rasimov discussed with his American counterpart Mark Milley "current issues related to international security", without further details.
The US Department of Defense confirmed the call in a statement, saying that the talks included "security-related issues of concern."
The US Department of Defense said that "the phone call is a continuation of communication between the two commanders to ensure that risks are reduced and the causes of friction are removed."
This month, the United States, NATO, and the European Union expressed concern about Russian troop movements around Ukraine.
Moscow denied any hostile intentions and blamed the West, from which Kiev said it wanted to buy more "defensive" weapons.
Kremlin spokesman Dmitry Peskov said on Tuesday that any US moves to send more military equipment and advisers to Ukraine would only increase tension.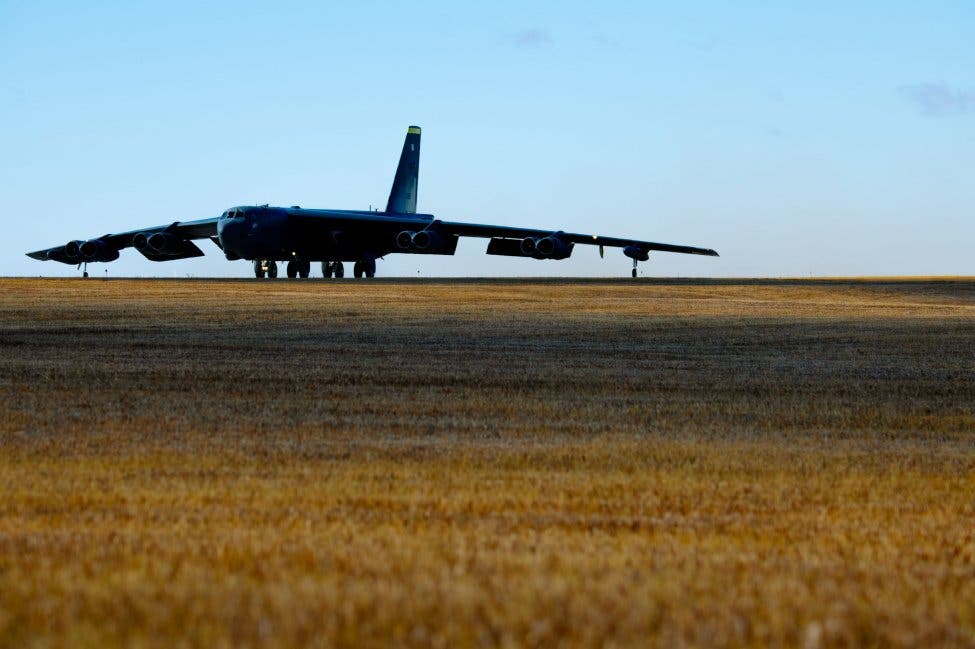 An American fighter jet during "Global Thunder" exercises (archive)
For his part, Russian Defense Minister Sergei Shoigu on Tuesday accused Washington of sending its bombers to train for a nuclear strike on Russia, from the east and west, during the "Global Thunder" military exercises.
A Defense Ministry statement quoted him as saying, "The minimum approach to our border was 20 kilometers (12 miles)."
Shoigu added that Russia had noticed a "significant" increase in US strategic bomber activity, saying it had carried out 30 sorties near Russia this month.