Last Updated : 13 Aug, 2022 01:40 PM
Published : 13 Aug 2022 01:40 PM
Last Updated : 13 Aug 2022 01:40 PM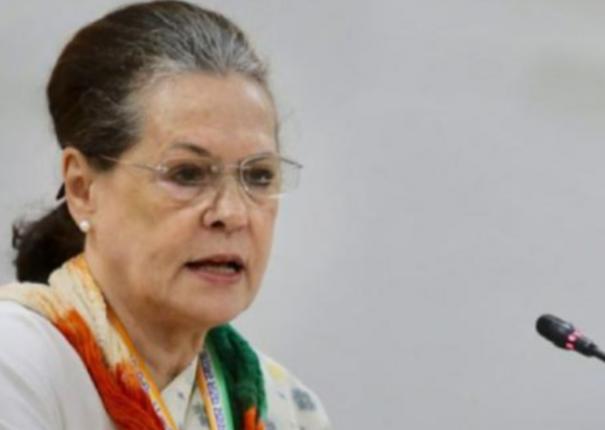 New Delhi: Congress President Sonia Gandhi is again confirmed to be infected with Corona. Sonia Gandhi was first infected with Corona on June 2. He was then initially self-isolating at home for a few days. A few days later, Sri Ganga Ram was admitted to the hospital and was undergoing treatment.
However, he is now confirmed to be infected with Corona again. Regarding this, the party's senior leader and general secretary Jairam Ramesh said on his Twitter page that Congress president Sonia Gandhi has been diagnosed with corona infection today. He had posted that he had self-quarantined as per government rules.
Congress President Smt. Sonia Gandhi has tested positive for Covid-19 today. She will remain in isolation as per Govt. protocol.

Congress president Mrs. Sonia Gandhi's Kovid-19 test report came positive today. She will remain in isolation following the protocol issued by the government.
— Jairam Ramesh (@Jairam_Ramesh) August 13, 2022
Recently, Congress General Secretary Priyanka Gandhi also suffered from corona infection again.
Apart from them, Congress Party's Pawan Khera, the party's M.P. Abhishek Manu Singhvi, Leader of Opposition Mallikarjuna Kharge and many others were affected by corona infection recently.
It is noteworthy that Rahul Gandhi also recovered from corona infection.
Don't miss out!