Ukrainian President Volodymyr Zelensky has invited German Chancellor Olaf Scholz and President Frank-Walter Steinmeier to Kyiv, three weeks after he refused to receive the latter when he expressed a desire to visit the Ukrainian capital, the German presidency said Thursday.
The German presidency said that President Zelensky and Steinmeier had a "very good and very important" telephone conversation on Thursday that allowed "to dispel misunderstandings" following Kyiv's refusal to receive Steinmeier in mid-April. "The two sides agreed to remain in close contact," she added.
The German president wanted to visit the Ukrainian capital in mid-April, accompanied by his counterparts from Poland and the Baltic states, but he changed at the last minute.
Zelensky receives the presidents of Poland and the Baltic states in Kyiv last April
Steinmeier had said during a visit to Warsaw: "I was ready to do it, but it seems that it was not desirable in Kyiv."
German media spoke at the time of an "insult", while Chancellor Olaf Scholz did not hide his annoyance.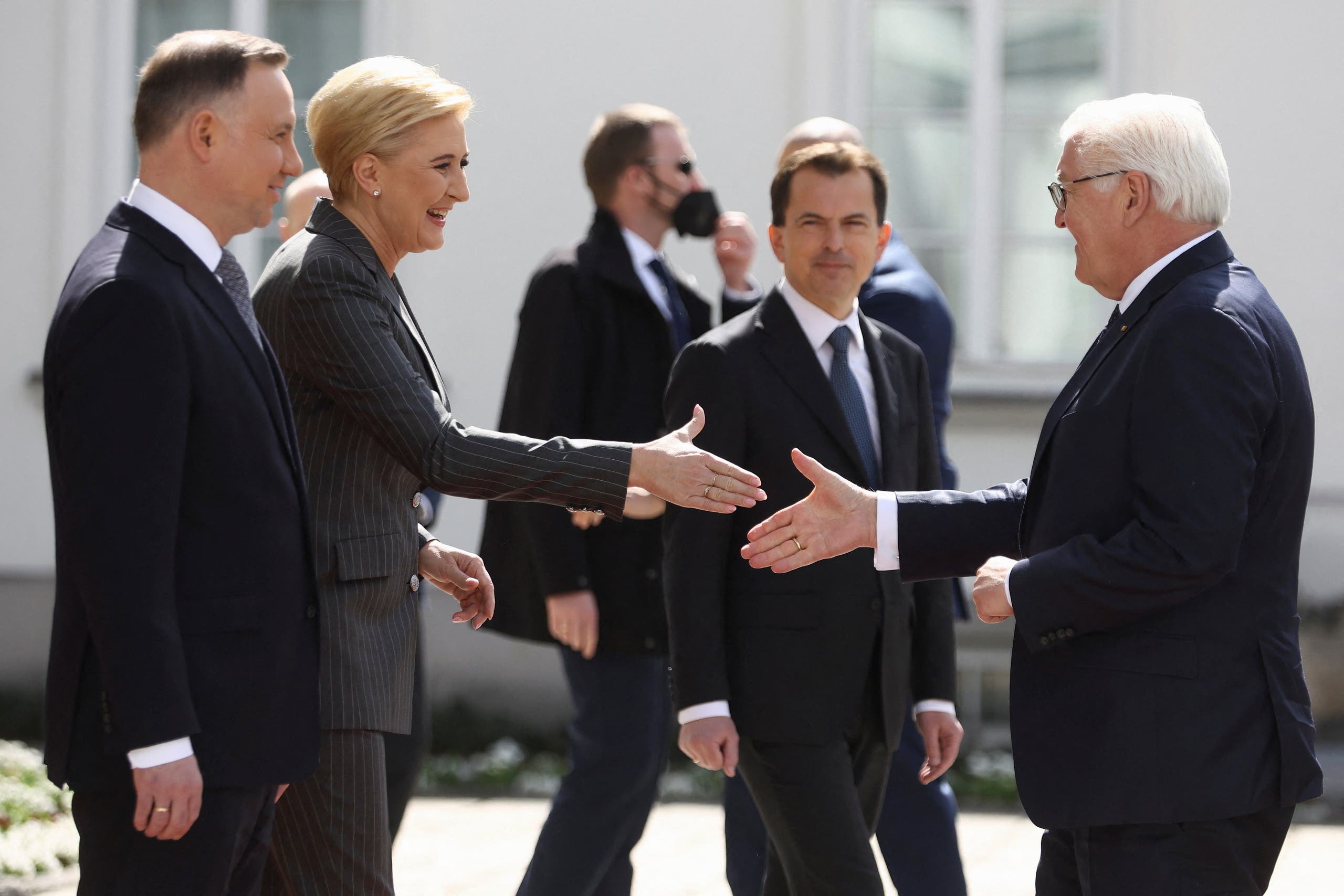 Frank Walter Steinmeier in Wassau last April
Later, the chancellor saw what had happened as a "obstacle" that prevented him from visiting Kiev as well.
Schulz was criticized for his lack of leadership in a time of crisis and for his reluctance to visit Kyiv and deliver heavy weapons to Ukraine with the increase in Russian bombing, especially in the east of the country.
In the end, Germany decided, last week, to provide Kyiv with "Gebbard" tanks.
Ukrainian President Volodymyr Zelensky
At the beginning of April, Steinmeier, who held the Foreign Ministry twice during the era of Angela Merkel, admitted that he had made a "mistake" by supporting a lenient approach to Russia.
But the German presidency said Thursday that during the phone conversation, Zelensky did not express any criticism of Berlin's policy towards Russia when Steinmeier was foreign minister.
During the call, which lasted about 45 minutes, the German president expressed Germany's "support and respect" for "the brave battle of the Ukrainian people," according to Berlin.
Later, Schulz said that German Foreign Minister Annalena Birbock would visit Ukraine soon. Schulz added at a press conference that Zelensky and Steinmeier had "good conversations" earlier in the day.