After the "slap" it received earlier this month, the social media giant Facebook plans to change its name to a new name next week to reflect its focus on building in the virtual world, The Verge reported Tuesday, citing a source with direct knowledge of the matter.
Facebook CEO Mark Zuckerberg plans to talk about the name change at the company's annual Connect conference on October 28, although there is still a chance that the matter will be revealed at an earlier date.
The rebranding will also likely put the Facebook app as one of several products for a mother company that will oversee groups such as Instagram, WhatsApp, Oculus and others, according to The Verge.
For its part, Facebook said it does not comment on rumors or speculation.
Internal documents leaked
It is noteworthy that the former Facebook content chief, Frances Hogan, leaked to the Wall Street Journal earlier this month huge amounts of internal company documents.
It also accused Facebook of cultivating algorithms that amplify hate speech, claiming that it feeds its profits on the back of the safety of people and the public.
Frances Hogan (archive from AFP)
She also emphasized its negative effects on teenage girls and children, adding that the company overlooked the risks that young children may be exposed to. She indicated that she worked in a number of companies, including Google, but it was very bad at Facebook because of the company's desire to put its profits over the interest of its users.
congressional hearing
On October 5, Hogan said during a hearing in the US Congress, "Through my work, I discovered that Facebook works in a way that harms young people and harms democracy," adding that the company takes information from the public and from governments, and has misled the public about many topics.
She also confirmed that the giant company, whose profits are estimated in the billions, works in the shadows, and often changes its work laws, pointing out that no one outside the company realizes how dangerous it really is as those who work within it do.
Hiding behind walls
In addition, she stressed that the giant of communication sites is hiding behind walls, and seeks to ensure that no one understands the reality of his system.
As for Mark Zuckerberg's role, she said that the founder of the "blue site" is aware of the thoughts of the algorithms used by the site, and therefore things cannot happen without his knowledge, stressing that Facebook was aware of the danger of its mechanism of action on children. And she considered that Facebook should be forced to retract its behavior.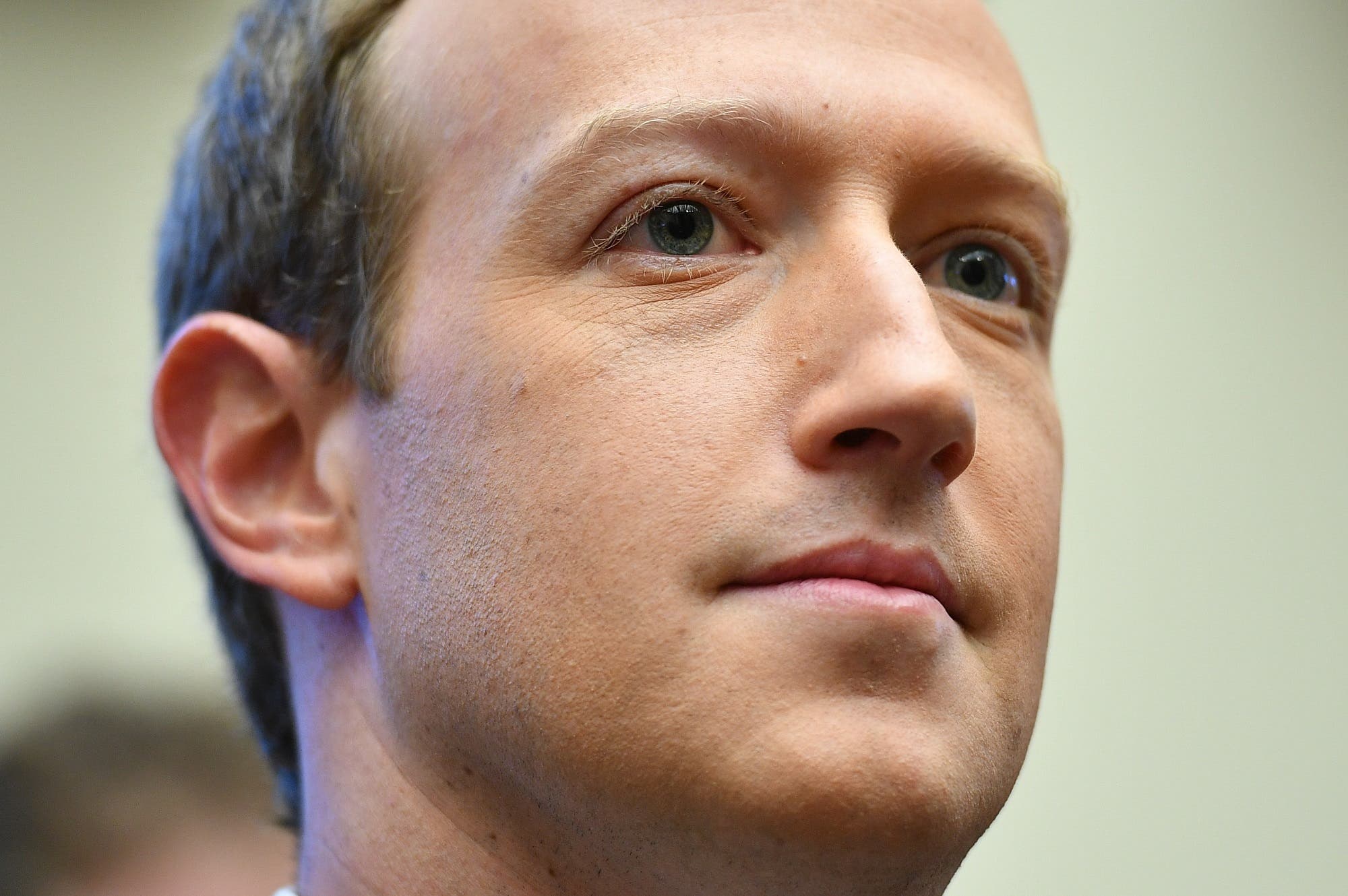 Mark Zuckerberg (archive from AFP)
It should be noted that this testimony constituted a third blow to Facebook within days, after the first leak, and then the huge outage that hit the company on the evening of October 4 and lasted for hours.
Zuckerberg defends
On the other hand, Zuckerberg defended his company. In a memo to employees and posted on his public Facebook page on October 6, he asserted that recent allegations and accusations about the app's effects on society are "meaningless."
He also denied that the social media giant promotes hatred and divisions in societies, harms children and needs regulation, stressing that the accusations against his company of putting financial profit above safety are "simply incorrect."
"The argument that the company is deliberately promoting content that makes people angry with the aim of making a profit is completely illogical," he said. "We make money from ads and advertisers are constantly telling us that they don't want their ads to show alongside any harmful or infuriating content," he said, adding, "I don't know of any tech company that builds products that make people angry or depressed. All ethical and commercial incentives and products Pointing in the opposite direction.
.