Life has resumed in the residences of pilgrims abroad in Makkah Al-Mukarramah after an absence of two years due to the Corona virus pandemic.
These dwellings have witnessed pilgrims from outside Saudi Arabia flock to them after they were empty for two years, so that the dwellings and the surrounding streets are in constant movement throughout the day.
Al-Arabiya Net toured between these residences to monitor the return of the pilgrims to the Holy House of God again, happy to come to perform the Hajj rituals, as the pilgrims' homes were decorated with flags of countries and Hajj missions.
In turn, Fawaz Badri, a real estate consultant who is interested in hotels in Makkah, told Al Arabiya that the housing units designated for housing pilgrims in Makkah received pilgrims from abroad after an absence of two years.
Flags of countries in front of residences in Mecca
He added that hotels and residences witnessed a great turnout around the central area as the best areas sought by pilgrims, as well as the Al Aziziyah, Al Misfalah and the Bank's scheme, in addition to Al Shesha, Al Otaiba, Al Gemayzeh, Al Maabadah and other sites.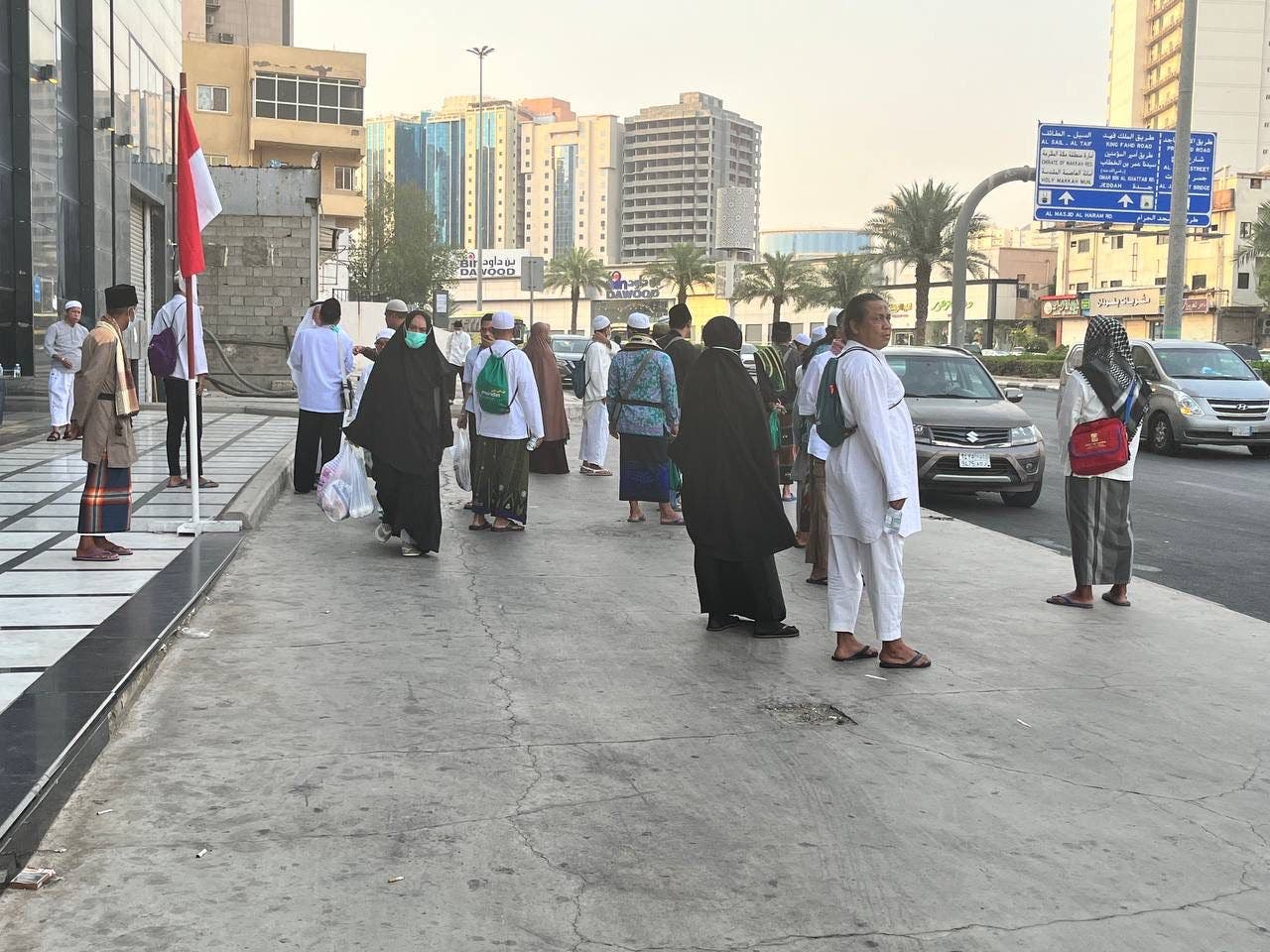 Pilgrims in the streets of Mecca
He also pointed out that with the return of the pilgrims abroad, the streets, facades of hotels, buildings, pilgrims' residences and sidewalks were covered with the flags of Islamic countries and Hajj missions and campaigns, and it was colored with the colors of these flags that flutter with them and with directional panels.