Often our age should not be a barrier to fulfill our desires in life. It is a very happy thing to be able to fulfill the dreams that have been carried in the mind for days. It is more than happy that we get a support to realize these dreams. It can sometimes be a spouse, children, nieces or nephews. Many will also be an inspiration to all to soar into the world of dreams.

Also Read: Students did not attend class, college teacher returned 23 lakhs as salary
Venkatesh and his mother at the Taj Mahal
A mother who went on an adventure with her son is now a social media star. Parents are never teenagers' travel companions. They often plan trips alone or with friends. But this is where S Venkatesh, a native of Delhi, is different. Venkatesh traveled all over India with his mother, 63-year-old Subha Suryanarayanam. It sounds curious but it is true. Mother Subha returned with her son in spirit that defies age.
Mother's birthday celebration at Pangong Lake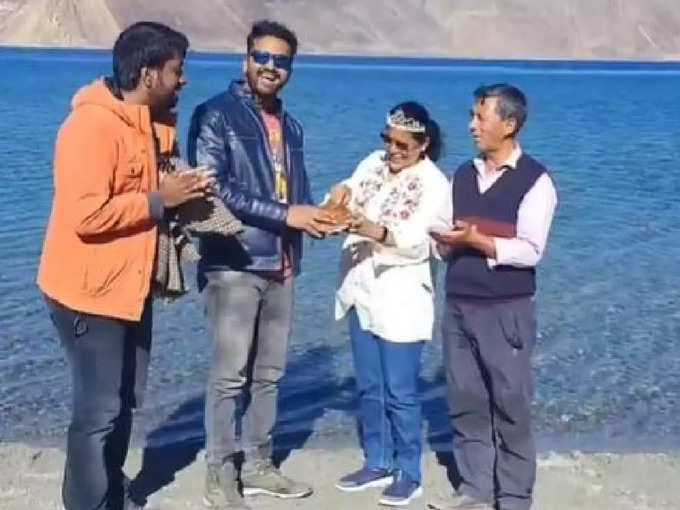 They have visited Shimla, Dharamsala, GB, Goa, Rishikesh, Jaipur, Chandigarh, Amritsar and Kashmir. This mother and son have completed the most adventurous Parashar Lake Trekking and Serolskar Lake Trekking together. Son Venkatesh admires this courage and enthusiasm of mother. There is no need to force a mother, she is ready to do such adventures herself. Even if a trip is decided at the last minute, Amma is ready to come.
Mother and son paragliding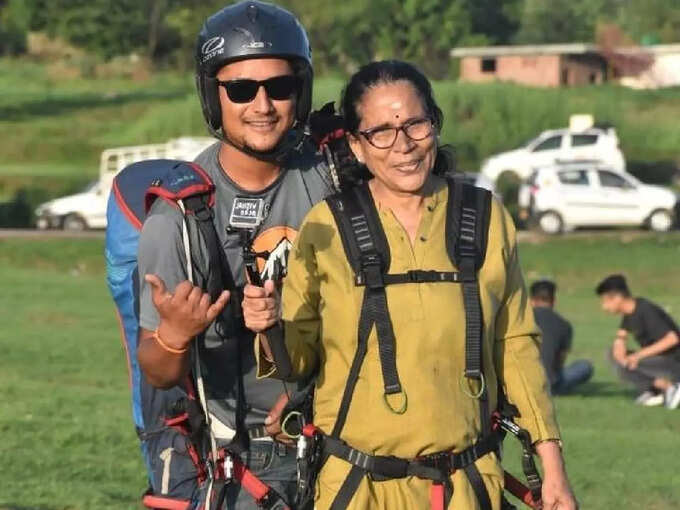 Many people think that traveling with parents is tough. Travel is often a cure for many ailments. It was a great decision we made as a family. Son says that mother is always excited to do adventurous things and travel across India.
Mother and son on the go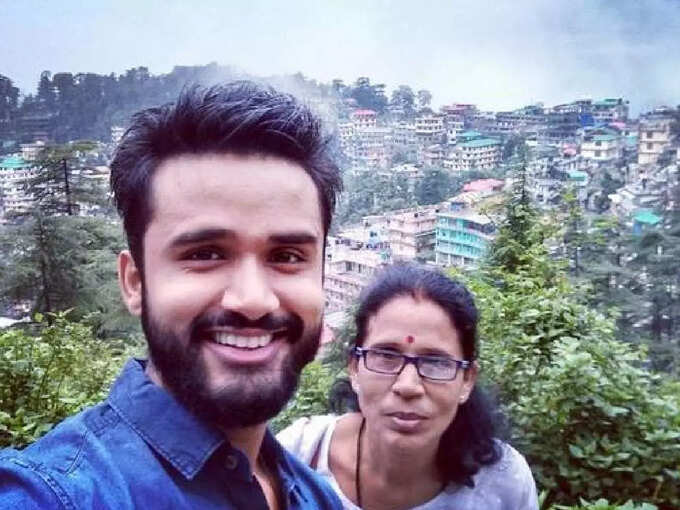 I prefer trips with my mom while people my age travel with their friends and partners. Every moment with mother is very interesting and full of happiness. Sometimes I take breaks for my mother while climbing. But there's no need for it, mother used to say jokingly that you are the one who feels the need for rest, added her son Venkatesh.
A picture during a trip to Kashmir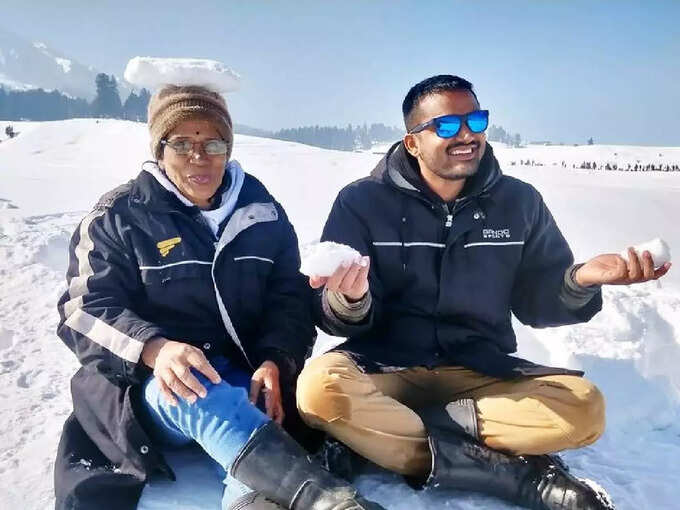 Four years ago, Shobha lost her husband due to illness. It is through these trips together that they forget the pain of the coastal loss. It is more important to set aside some time for your own parents than anything else. Traveling with them, capturing their happy moments, talking to them, being with them is what makes me happy, says Venkatesh. They have planned their next trip for their mother's birthday in August. This son is also a role model for many children whose parents are aging.