Head of the Presidential Leadership Council in Yemen Rashad Al-Alimi, in a speech to the Arab League, today, Sunday, expressed his hope for an initiative by the League to arrange an Arab and international meeting for the reconstruction of Yemen in coordination with the Coalition to Support Legitimacy and the Gulf Cooperation Council.
Al-Alimi said he is looking forward to an active role for the Arab League in order to open the crossings of Taiz and other cities and save the tanker Safer from collapse.
He also referred to a state of frustration over the possibility of achieving peace with "a terrorist group that devoted its efforts and platforms to mobilization and death, not life," as he put it.
He added that the government fulfilled its promises to operate commercial flights between Sanaa, Amman and Cairo, "while all the roads of Taiz and other governorates are still under the Houthi siege."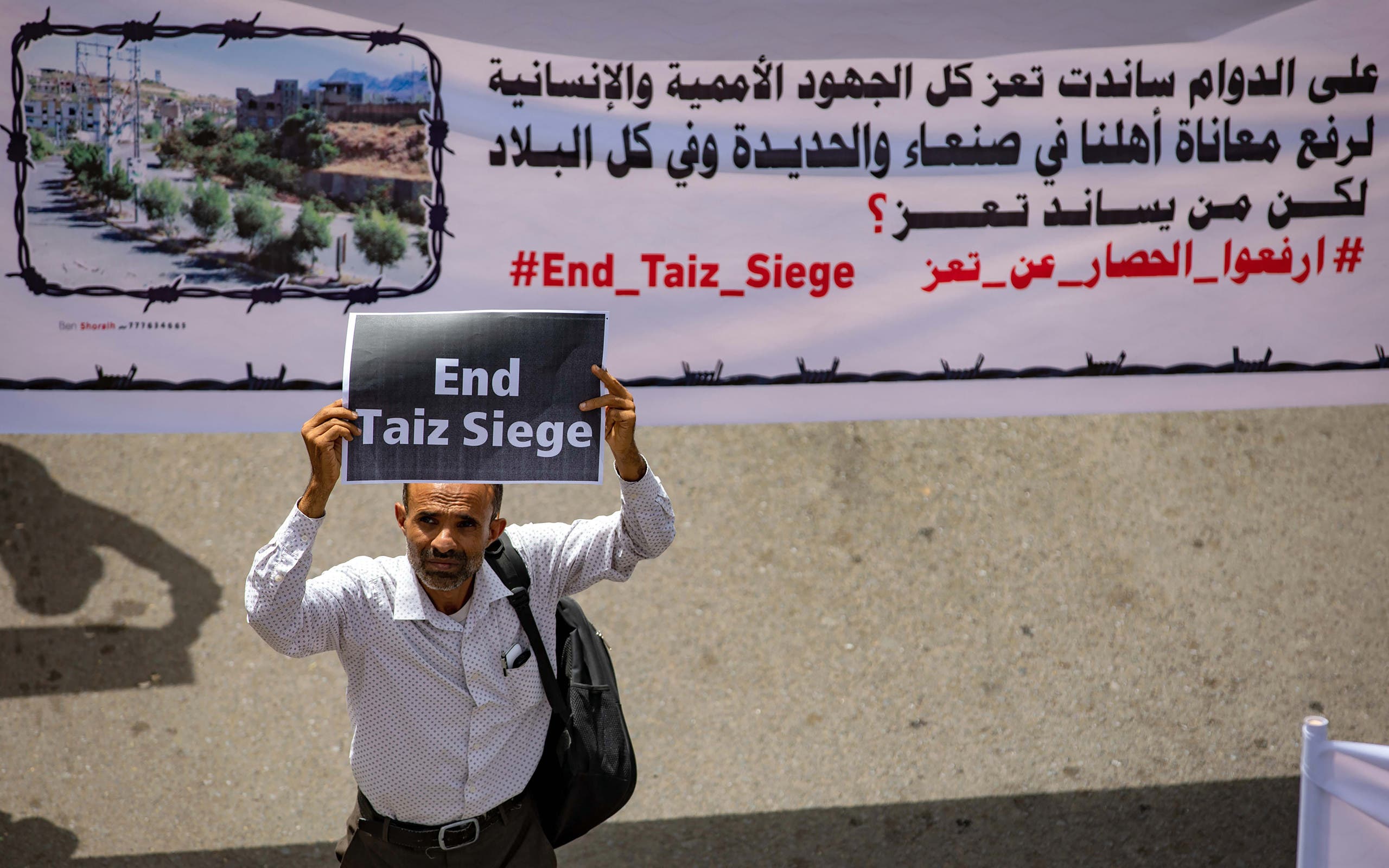 A demonstration last May to demand the lifting of the siege on Taiz
He explained that in the first month of the truce, all fuel ships entered the port of Hodeidah without the Houthis fulfilling the clause of depositing, delivering and disbursing salaries in the militia's areas of control.
He pointed out that the UN envoy, Hans Grundberg, visited Sanaa two days ago and was unable to convince the Houthi leaders to implement their pledges to lift the siege on Taiz and other provinces.