Al-Ahsa families are preparing in a summer habit with the season of "Al-Hasawi Green Lemon" with a distinctive and fragrant smell, which is the second most important agricultural crop produced in Al-Ahsa – eastern Saudi Arabia – due to its aromatic smell, soft texture and refreshing summer taste, while most farmers boast with this product.
Common emotional habits
With the season of picking lemon fruits, the people of Al-Ahsa make a popular summer habit, when family members gather to squeeze large quantities of lemons by hand without using modern day machines, and they are stored for the rest of the year, and are used in food and drink for their health benefits.
With the beginning of summer – picking the fruits of Al-Hasawi lemons
The uses of lemon juice
While some Al-Ahsa families went to preserve the inherited custom of making "jameed", which is about squeezing the green Hasawi lemon, then filtering it from the seed, and covering it with a cloth that prevents dust and dirt from entering and allowing water to evaporate from it, and then used as juice diluted with water.
Some families also "age" the sunny lemon, which is Hasawi lemon juice with the addition of salt and cloves, and put it in a tightly closed glass bottle, and put it in the sun for a period of no less than a month, and then use it in popular dishes, soups and salads, where it gives them A palatable taste, and is frequently used in Ramadan dishes.
Some people squeeze lemons with the addition of a little sugar, put them in separate bags, and then freeze them and use them later as a cool and refreshing juice that matches the hot summer weather.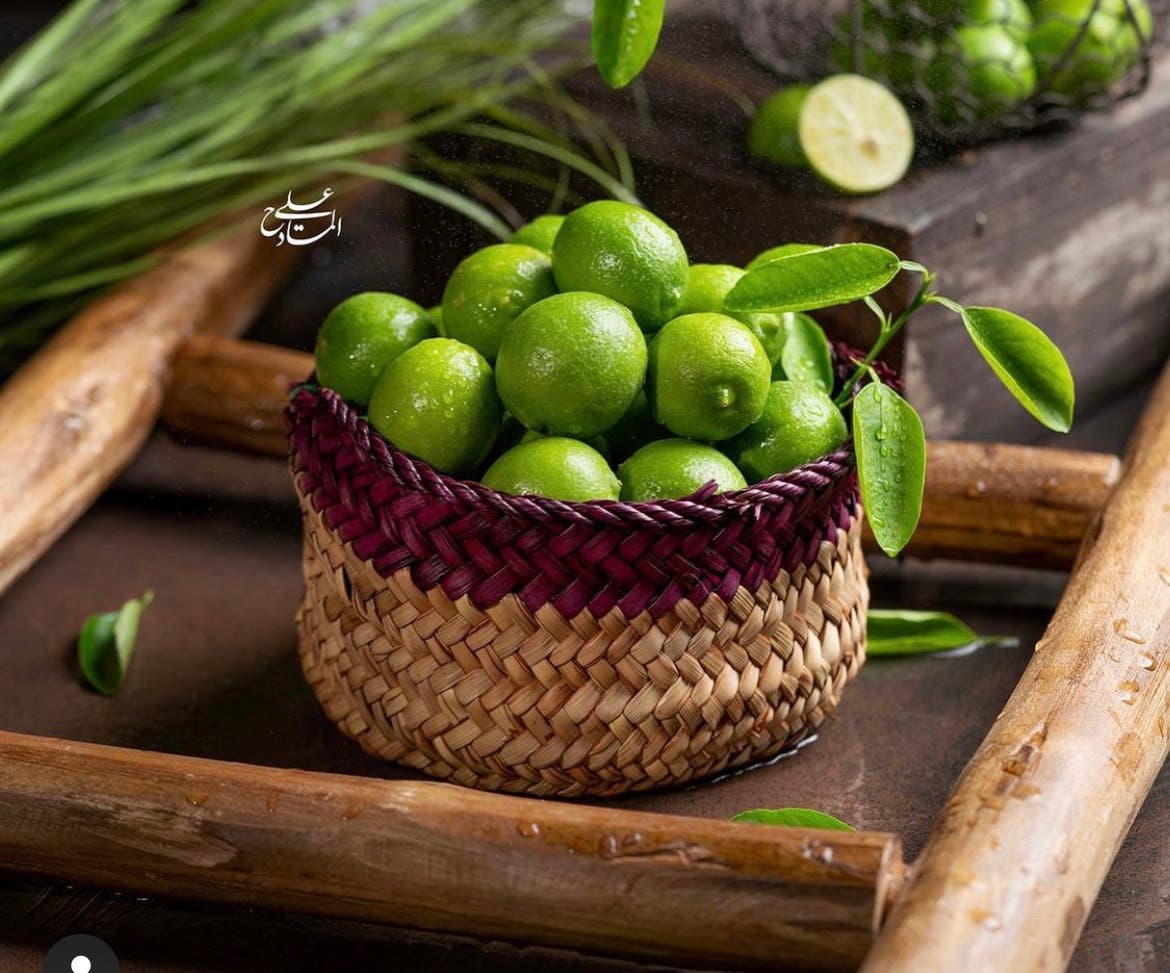 Green Hasawy Lemon – Photo by Ali Al-Madah
Lemon season
Farmers in Al-Ahsa start picking the fruits of "Al-Hasawi lemon" in the middle of June of each year. Some Al-Hasawi agricultural crops need high temperature and humidity to ripen. After their maturity, the Al-Hasawi lemon season begins, coinciding with the wet season and figs.
A number of farmers also confirmed the increase in production of Al-Hassawi lemons during the past two years after some farmers in Al-Ahsa refrained from cultivating Al-Hasawi lemons during the past years, due to its low price and lack of water availability. Quantities are exported to Saudi regions.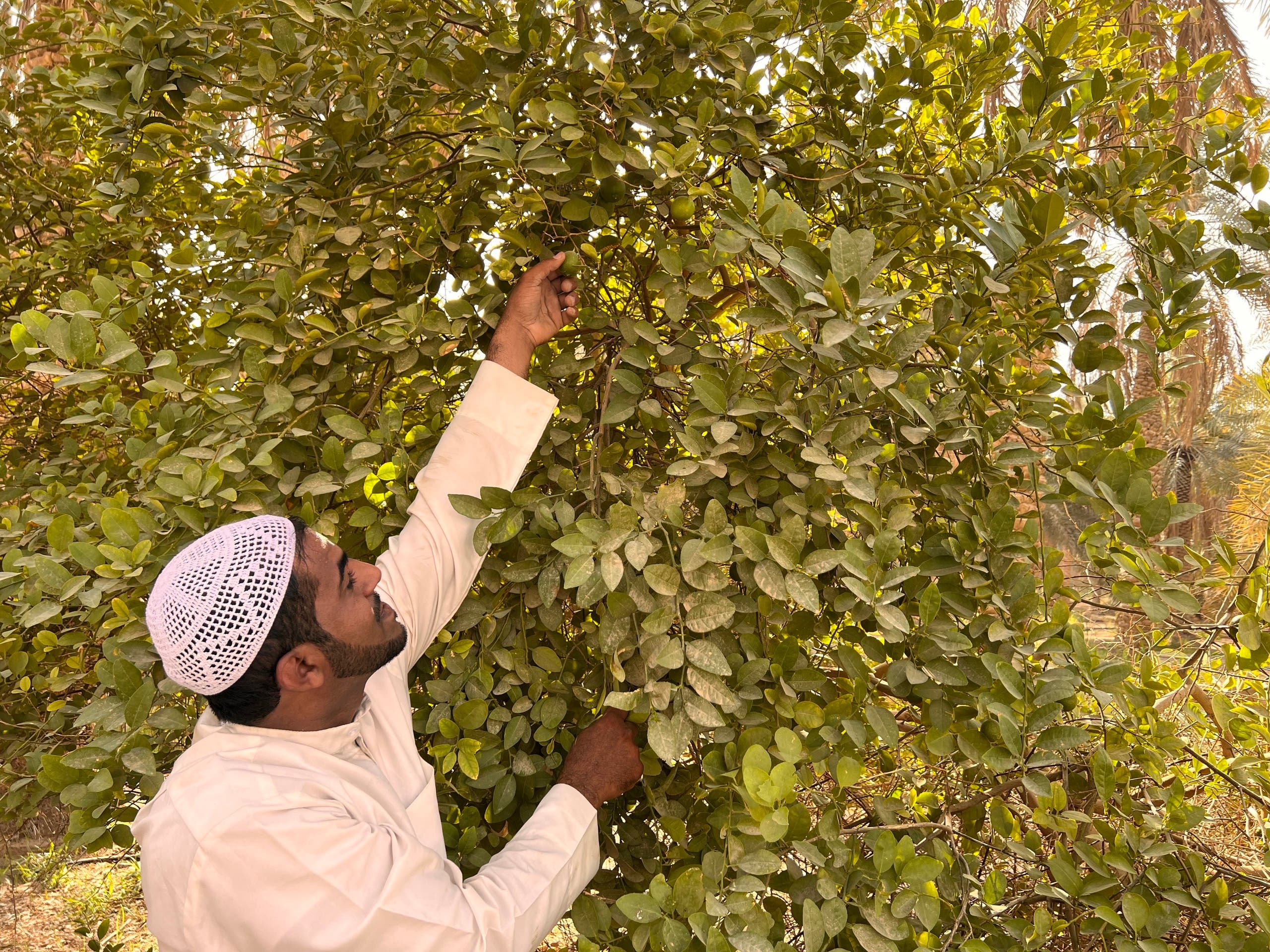 A farmer picking lemons
Features and benefits of Alhasawi lemon
Lemon is distinguished by its strong aroma, flavor, tenderness, and juiciness, compared to other citrus fruits. It retains its natural components and aroma even after days of picking, and its green color does not change even after being stored for several months.
It is noteworthy that the most prominent benefits of "Al-Hasawi lemon" are that it is a rich source of magnesium, potassium and an antioxidant, and contains vitamin C, which greatly helps to improve the absorption of iron in the body, which is useful for people suffering from iron deficiency and blood deficiency in the body.