Al-Salam Stadium is the tenth stadium that has hosted the Al-Ahly and Zamalek summit during all competitions since the beginning of the new millennium, as 60 matches were previously played between them on 9 different stadiums.
The Egyptian Clubs Association announced the holding of the next summit between the two sides of Cairo at Al-Salam Stadium on Sunday in a postponed match from the 20th round, and it will bear the number 124 in the history of the two teams' confrontations in the local league.
Since we entered the new millennium, 34 matches have been played at Cairo International Stadium, the Military College Stadium hosted 9 matches, while Burj Al Arab Stadium in Alexandria hosted 8 matches, and the two teams played two matches at El Gouna Stadium, and the same at Mohammed bin Zayed Stadium in the UAE capital Abu Dhabi and Petrosport Stadium, while They played one match at the Air Defense Stadium, Hazza bin Zayed and the Army Stadium in Suez.
Al-Ahly and Zamalek opened their matches in the new millennium with a negative tie at Cairo International Stadium in the second leg of the 1999-2000 season, after which they played 32 matches, and a legal victory was calculated for Al-Ahly after Zamalek did not attend the confrontation in the first leg of the 2019-2020 season.
As for the first confrontations at the Military College Stadium, it was the Egyptian Super match in August 2003, which Al-Ahly won 3-1 on penalties after the end of the original time in a goalless draw.
The first match between Al-Ahly and Zamalek at the Borg El Arab stadium ended in a 1-1 draw during the second leg of the group stage of the 2012 African Champions League. Mohamed Ibrahim advanced to Zamalek and Barakat tied for Al-Ahly.
Zamalek could not beat Al-Ahly on the grass of El-Gouna stadium, as the first match between them ended in a 1-1 draw in the African continental competition, and Al-Ahly won four goals to two goals in the second meeting.
The two teams shared the results of the two matches at Petrosport Stadium, where Zamalek won the first during the Egypt Cup final with two goals without a response, and Al-Ahly won with the same result in December 2016, and the white team won two Egyptian Super Cups after winning two matches played at Mohammed bin Zayed Stadium in 2017 and 2020.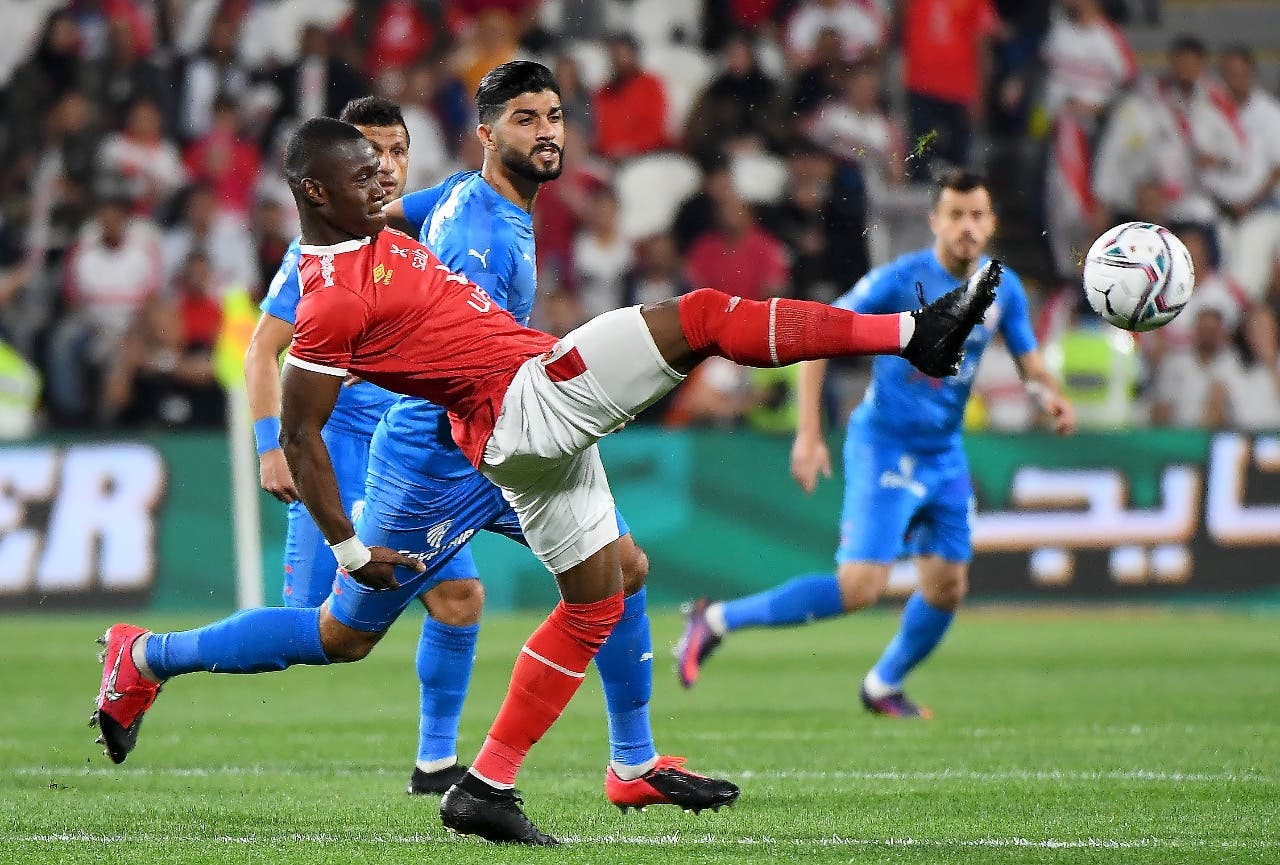 The two teams played only one match at the Air Defense and Army stadiums in Suez and Hazza bin Zayed. The first ended in a positive draw, the second in a negative draw, and the last with Al-Ahly winning 3-2 and crowning it with the Super.