serrano heart is one of the most successful groups in the country thanks to the great voices that have passed through this orchestra, which in 2023 celebrated 30 years of artistic career. One of the first members was Alex Guerrero, who was key in the growth of the group from Piura not only because of his unique voice, but also because of his experience in music.
Alex Guerrero, 46, is remembered for recording Corazón Serrano's early hits. In this interview with La República, the Piura native recounted the good and bad times he had with the Guerrero Neira brothers. In addition, he was excited about the work he has been doing in northern cumbia.
How were the beginnings of Alex Guerrero in music?
Alex Guerrero was born in Piura 46 years ago. His father is from Huancabamba, while his mother was born in Ayabaca. "I am 100% from the mountains by the blood of my parents", he proudly states. He tells that the taste for music began at a very young age; for this reason, he participated in almost all the performances of his school.
YOU CAN SEE: What happened to Sandra Saldaña, the young woman who competed against Kiara Lozano to enter Corazón Serrano?
Growing up, Alex Guerrero began working in local clubs until he managed to join important groups in the north such as Yosip Stars from La Union del Bajo Piura, which, at that time, was much better known than Corazón Serrano, an orchestra that began under the name Hermanos Guerrero Neira.
"I came from a large and tropical group. We were like 16 members. We were four male singers, a female singer and an entertainer. There were six of us up front for Yosip Stars from La Unión. There too, she sang of everything. The group no longer exists, "she assures.
The passage of Alex Guerrero in Corazón Serrano
The norteño singer says that he bet a lot on Corazón Serrano when he left Yosip Stars de La Unión. He remembers that he began by doing background vocals for the Guerrero Neira brothers, but that, shortly after, he became a key player in starting to sound in Lima.
"I have worked with various norteño groups. The last time I was at Yosip Stars in La Unión, Corazón Serrano pulled me there. With them we went to Lima to record for the first time. We recorded the first volume of 'Alitas quebradas', in which, at the beginning, I do the chorus. In those times, I guided them a lot because I came from a large group and they were just learning", express.
YOU CAN SEE: Corazón Serrano: what happened to the male singers who passed through the group from Piura?
"They had their little group, but they did not record. When they went to Lima, I helped them a lot, including the sound engineer. The boys didn't want to record because they had no experience, while I had already recorded for other groups", he says.
During the four years that he was in Corazón Serrano, Alex Guerrero was able to participate in the first, second and third volume of the Pacaipampa group. In addition to "Alitas quebradas", he recorded other songs such as "Amarguras", "De tanto quererte", "Amargo licor", "Campesina", "La anaconda", "Lágrimas tristes", "Tendernamente", "La medallita", " My love without you" and "Heart bombs".
"Most of the old songs I have recorded. Songs that he recorded, songs that hit. They had that security with me. They trusted my interpretation, "she highlights.
Why did Alex Guerrero leave Corazón Serrano?
Despite the great reception of Alex Guerrero in Corazón Serrano, the man from Piura decided to step aside, because he felt that he was not valued. "The truth was because of the payment. In other words, they paid me very little and I was the one who got the most out of me."
The 46-year-old singer revealed that, for many years, he stopped having communication with the Guerrero Neira brothers due to confusion. "I didn't talk to them because, when I left, they spoke ill of me. We had a mishap because they thought I was introducing myself as Corazón Serrano. And that was false. They denounced me and we ended up in court. I went, made my defense and told them to show me evidence, "she says.
YOU CAN SEE: The time Melanie Guerrero did a duet with her aunt Yrma Guerrero in Corazón Serrano
"I stopped talking to them for many years, but later, when Edita died, I went to offer my condolences. That's when they called me to sing at the tribute. I had to sing 'Heart Bombs,' one of the songs I recorded with them," she adds.
On the other hand, Guerrero remembers that he always got along well with the sisters, Edita and Yrma. "They have always been very good to me. We have shared beautiful moments when we traveled. The problem was his male brothers, well, at work, they are half jodi ***. They already bored me; That's why I went to ask for a raise. They did increase me a little, but, honestly, I was already bored by the bad treatment they gave me ".
Guerrero also assures that he witnessed how the doors were closed to Corazón Serrano in Lima. "The premises were closed to us. There was like a black hand. They have struggled a lot to get to where they are now, "she admits.
Alex Guerrero and the new integration
After passing through Corazón Serrano, Alex Guerrero wanted to have something of his own. That was how he formed his orchestra northern integration, but he assures that the businessman with whom he worked betrayed him and patented the group as his company. "He left me up in the air. But I got to work more and formed The new integration with which I continue to work now. I no longer work with promoters," she assures.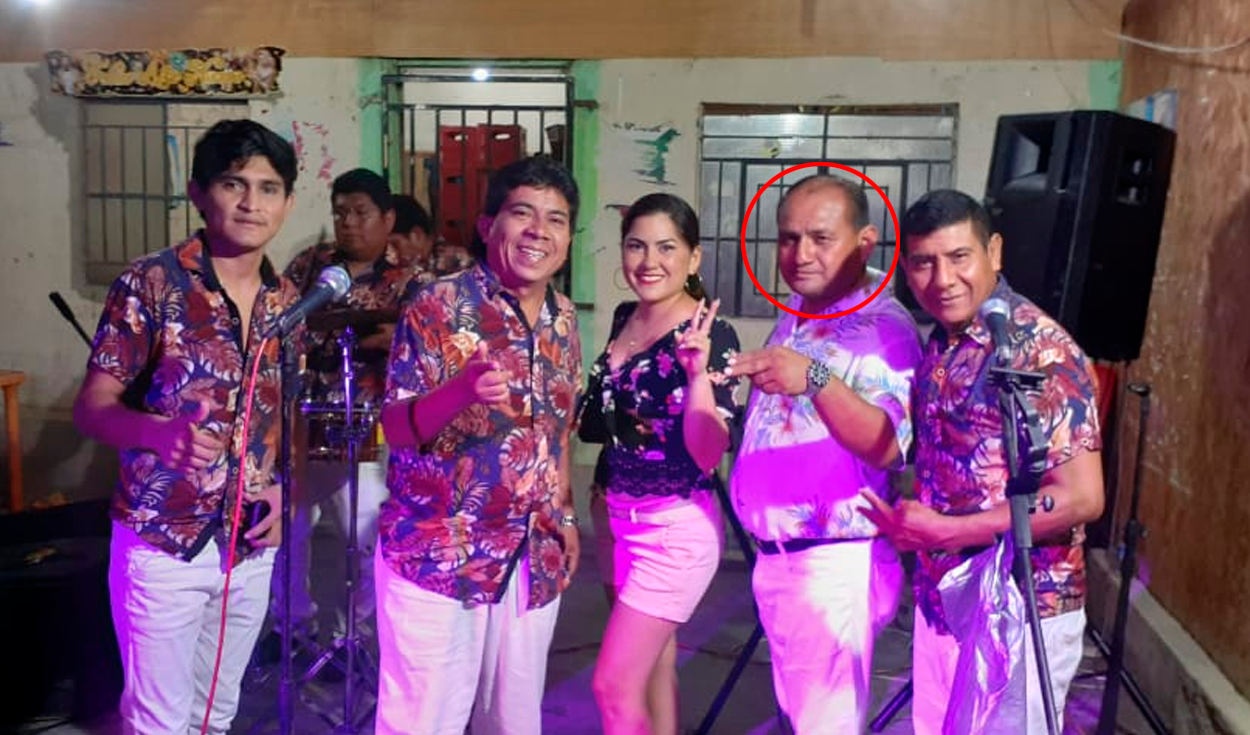 Alex Guerrero, who has two children, reveals that the pace of work has slowed down a bit due to the heavy rains in Piura. "Now, the situation has improved and I'm playing privately. We play songs by Armonía 10, Agua Marina and other singers. Also, we play salsa and merengue. I identify myself with music from San Juan, but I also sing a bit of everything". Finally, the Piurano plans to release four new songs, which are already recorded. Only the video clips are missing.
YOU CAN SEE: Corazón Serrano: what happened to Alex Guerrero and other singers who went through the group from Piura
What other singers went through Corazón Serrano?
As we mentioned above, the Corazón Serrano cumbia group from San Juan is a Peruvian orchestra with an admirable 30-year career that has gone through very difficult situations to get to where it is. Throughout his entire artistic career he has had many singers who have given their best to make the band stand out.
Within the list of the most recognized are:
cuto olaya
Miguel Yacila
Nestor Ivan, 'El Chorri'
Abraham Juniors
Beto Rios
Luis Castillo
Alex Guerrero
YOU CAN SEE: Nickol Sinchi, former member of Corazón Serrano, announces surprises: "There is less and less to tell them"
Don't the singers of Corazón Serrano speak to each other?
The musical group Corazón Serrano is a successful band that always shows its best version on stage. There has never been any misunderstanding between the members of the sanjuanera cumbia orchestra; However, a few weeks ago the interview he gave went viral Susana Alvarado to the podcast of Carlos Orosco.
When asked about their differences, he explained: "Many wonder if there is a conflict or envy each other, because living with girls can be complicated, but I am very happy that we are a great team and we work together. And, when something bad happens, we fix it soon; and, when there is a failure in terms of changing rooms or anything, women are very detailed, we help each other a lot. I, particularly, as much or as little as I can give them, I always do it with great affection.".