Nandamuri Kalyan Ram's films are one Lekka. Along with the huge response to the title of the film, the teaser and trailers also got a huge response.. The mass speech given by Junior NTR asking Anna at the pre-release ceremony filled Nandamuri fans with new enthusiasm. Kalyan Ram is acting in this historical movie for the first time in his career. Young director Mallidi Vasishta is bringing Kalyan Ram, who is eagerly waiting for a solid hit after Patas, as 'Bimbisara'. Famous producer Mallidi Satyanarayana Koduke Vishisht alias Venu. Vashisht, who has been waiting for an entry as a director for many years, is making his debut as a director in Tollywood with the film Bimbisari. But after seeing the teaser, trailer and songs of this movie, many people are talking about the visualisation. Chota K Naidu, who was the cameraman of Bimbisara, expressed hope that history will repeat itself with the film 'Bimbisara'. Chota K Naidu, who has worked as a cameraman in more than 85 films, says that Bimbisara is his first film. Those kisses are for you.
This is my first movie.. We are hungry
I have never done a film like this in my career. This is my first film account. This is my first film in this genre. This movie was not planned as a regular movie. All the people who worked for this movie are very hungry.. All that hunger was satisfied with this movie. While the director was telling me the story, he said Bimbisara. After hearing that title.. Bimbisara enti Venu (Vashisht).. Did the hero and producers like it? I asked. He said that he liked it very much. Ok, he asked me to tell the story.. After telling the story, I sat and talked with the producer. He said only one word, don't talk about budget.. bring visualization. We got confidence from there.
That's all about Nandamuri heroes..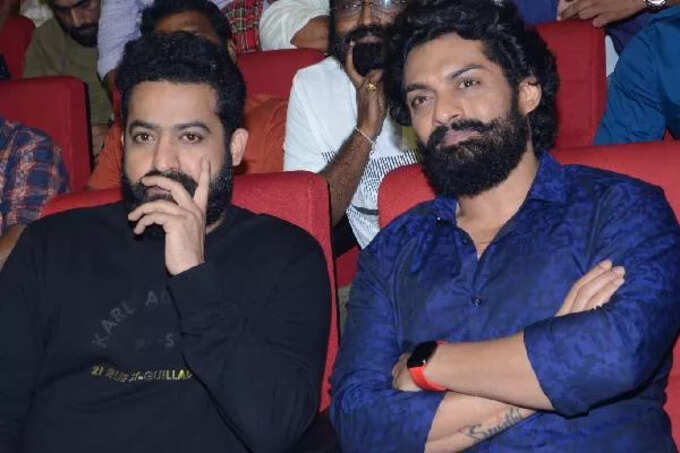 Balayya, Tarak, Kalyan Ram are among the Nandamuri family heroes. Don't think about anything else.. Kalyan Ram has to fall down from a height of 80 feet in this movie.. There will be a lot of water and dust.. Even if it is called a risk.. let's do it, Kalyan Ram said. Bimbisara movie was made with so much commitment. I was going to do a movie with Kalyan Ram sometime, but I decided with 'Bimbisara'. He gave life to the movie.
Another Bahubali..? Good to hear though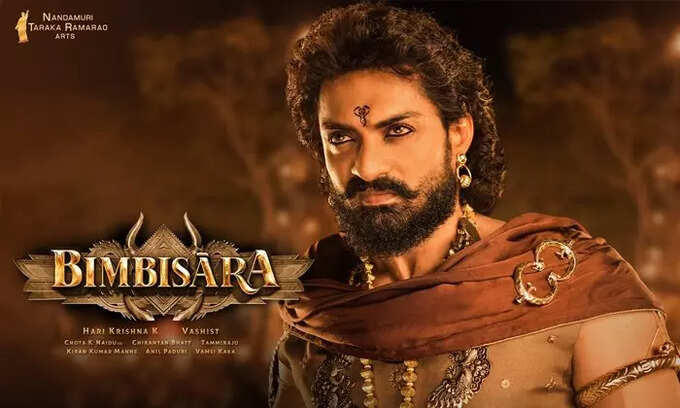 If you say another Baahubali.. My hairs stand on end.. If you compare it with Baahubali, it is very good. But Baahubali is amazing. But I cannot say that we are the next Baahubali. Ours may be a great movie but not Baahubali's range. Baahubali is before us.. We will go after that.. Like Baahubali movie.. Bimbisara will have sequels.. Director Vashisht has prepared this story in such a way that there are any number of parts.
Rajamouli has a lot of technicians, Vashisht has none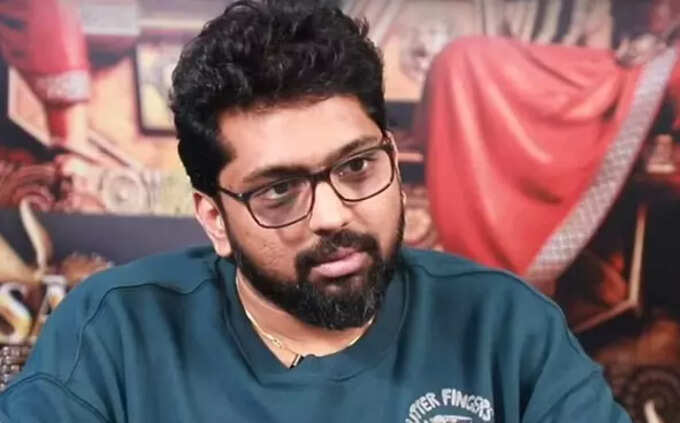 A new director can learn how to be by watching this. I have worked with many star heroes and directors but.. this director has good content. A set boy.. production boy.. make-up boy.. does everything like this. Give me tiffin..give me that..give me this..she didn't ask. He worked without actually sitting. If this movie is a hit then all the credit should go to Venu (Vashisht). Rajamouli has a lot of technicians, Bimbisara director Vasisht has none. A one man show. A director with great commitment. I have not seen such a director in the present time. No waste shots were taken either. He took whatever he wanted.
Write it down.. All other movies before Bimbisara are hush kaki..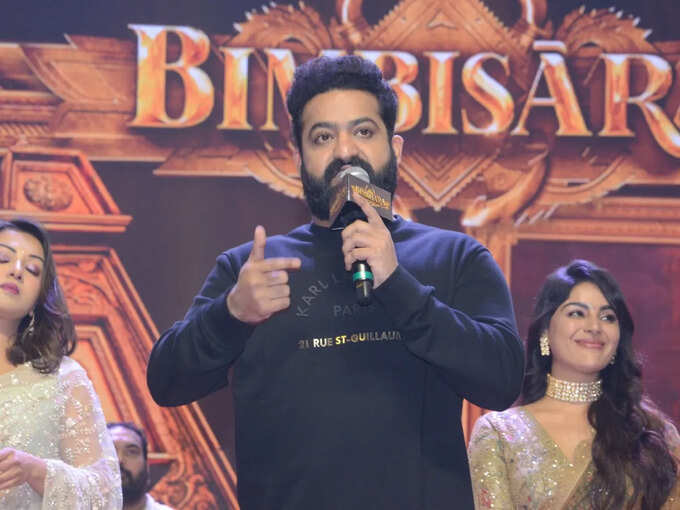 I don't want help for this movie.. After watching Bimbisara you will know that even Chota K Naidu can make a movie like this. If you get 30 percent output while listening to the story, you get 100 percent output. That's why after doing 85 movies she proudly says that Bimbisara is my first movie.. All other movies are hush kaki. Bimbisara is my first movie. It doesn't matter how many hundreds of crores it collects, it's a first movie for me. Write it down.. There is no turning back for this movie. 'Bimbisara' is my garalapatti.
Nandamuri Kalyan Ram actor Vishwaroopam..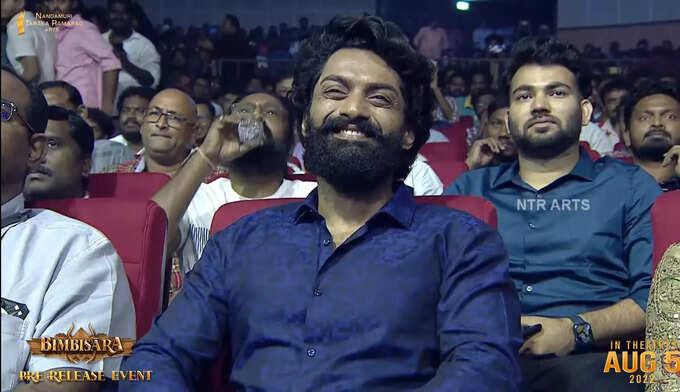 All Nandamuri heroes come on time.. before six o'clock. Tarak is the same. They do not confuse us with the shock of whether they came first. We will come and do it. During the shooting of this film, if Kalyan Ram came at 6 in the morning, there were times when we had the shot ready at 5 in the evening. However, Kalyan Ram did it with full energy. In this movie Nandamuri Kalyan Ram actor Vishwaroopam will be seen. Kalyan Ram's movies till now are one level.. Bimbisara is another level. Like my movies.. All Kalyan Ram movies are hush kaki. Chota K Naidu said 'Bimbisara Marolekka'.