Abu Dhabi: The Grace Valley Indian School in Abu Dhabi has avoided mass and social distance as all students have been vaccinated against the Kovid vaccine. School officials have made it clear that children will no longer have to wear masks or maintain social distance outside the classroom. The authorities also gave permission to hold events, including the morning assembly.

Part of the Blue School Initiative
Grace Valley School has been recognized for its outstanding achievement in the Blue School Initiative, launched by the Abu Dhabi Department of Education and Knowledge with the aim of bringing schools back to normal by completing their children's vaccinations. The Indian School was selected as the best school in this regard. This is the first school to achieve Blue Tire in the project, which started earlier this month.
Assemblies and arts and sports events can be held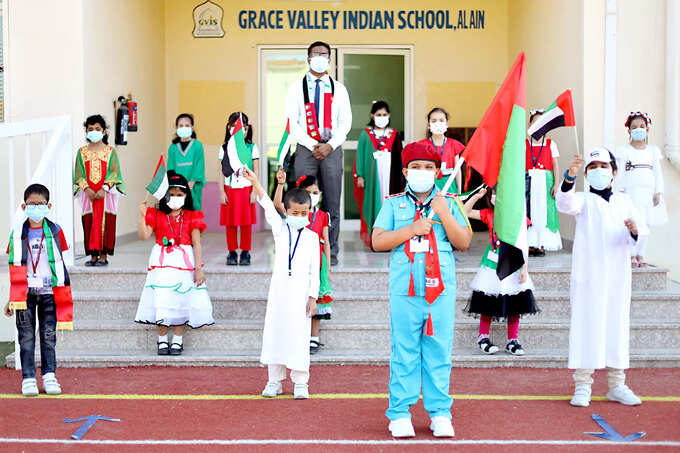 The Abu Dhabi Department of Education and Knowledge, through the Blue School Initiative, aims to relax the Kovid restrictions based on the vaccination rate for children. Grace Valley School is entitled to many other benefits in addition to avoiding mass and social distance. Ani School, in association with other Blue Tier Schools, organizes inter-school arts and sports competitions and events. Parents will also be allowed to attend ceremonies on the school campus subject to conditions. With this, the school got permission to go on excursions with the children.
Adek chairs Grace Valley model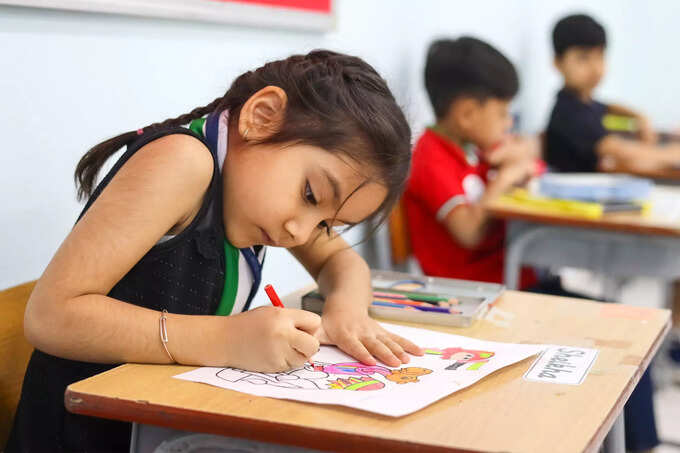 Sarah Musallam, Chairperson, Abu Dhabi Department of Education and Knowledge, said: She thanked parents for their willingness to vaccinate their children and said the move would help bring the school back to the way it was before and ensure the health of the student community. According to a survey conducted by the Department of Education in collaboration with the school on vaccination of children, 52,000 parents responded positively. This is a good thing. Sarah Musallam said other schools in Abu Dhabi should follow the example of Grace Valley.
More than one lakh students were vaccinated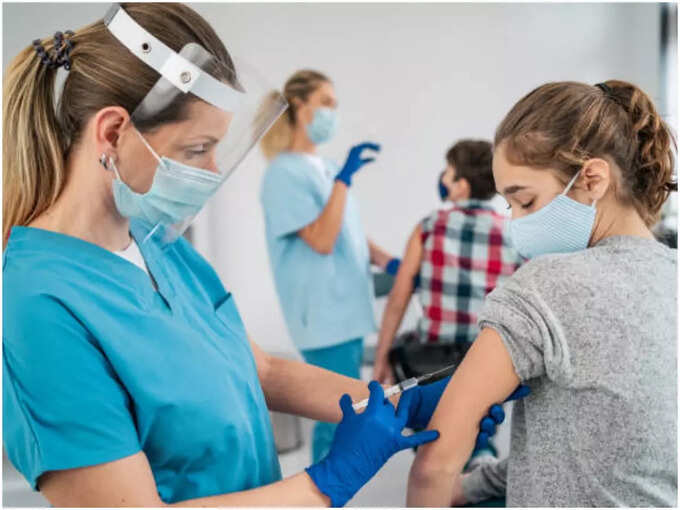 Seven schools in Abu Dhabi have switched from orange to yellow tire and one school has switched from yellow to green tire, the education ministry said. The green tire is just before the highest blue tire rank. Since the Blue School Initiative began two weeks ago, there has been a huge increase in student vaccinations. Sarah Musallam said this was the result of the concerted efforts of the school management and the community, including teachers, parents and students, to achieve this. More than 1,07,000 students in Abu Dhabi have already been vaccinated. It accounts for 39% of the total students. She also said that the vaccination rate for children under the age of 12 has doubled since the Blue School Initiative was launched.
.