Last Updated : 03 Jul, 2022 04:39 AM
Published : 03 Jul 2022 04:39 AM
Last Updated : 03 Jul 2022 04:39 AM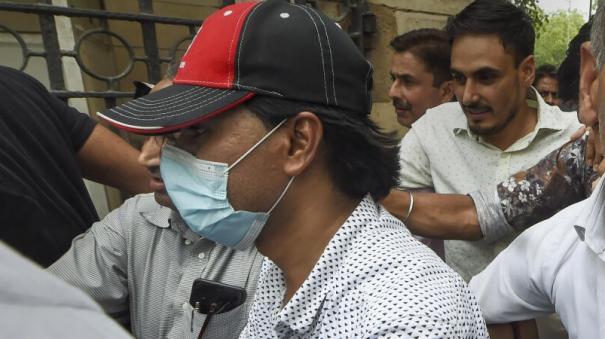 New Delhi: "Alt News" acts as an internet news agency that verifies the authenticity of the news. Its co-founder Mohammad Zubair was arrested by the Delhi Police on 27th of last month for posting insulting comments and photos on social media. On 28th, the Delhi court granted permission to remand him for 4 days.
According to this, Mohammad Zubair's 4-day custody was completed and he was produced before the Delhi Metropolitan Magistrate. The report filed by the police said:
Mohammad Zubair received illegal funding from Pakistan, UAE, Bahrain, Kuwait and Middle Eastern countries. Condemning his arrest, comments in support of him are being posted on social media from these countries.
Muhammad Zubair also deleted information from his cell phone and laptop. We are continuing to investigate this. This is stated in the report.
.