Last Updated: 07 May, 2022 07:17 AM
Published: 07 May 2022 07:17 AM
Last Updated: 07 May 2022 07:17 AM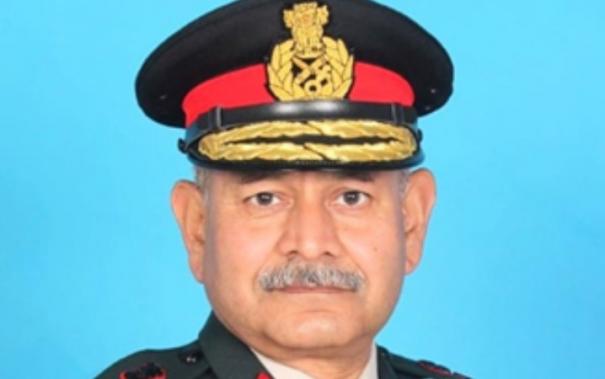 Udhampur: "We are always ready for war," said Upendra Dwivedi, commander of the Indian Army's Northern Command.
There are 7 command units in the Indian Army. This includes Ladakh and Jammu and Kashmir under the Northern Command. The 2-day technical conference on behalf of this command unit started yesterday in Udhampur area of ​​Kashmir. It discusses the use of modern weapons and technology.
The conference was attended by Lieutenant General Upendra Dwivedi, Commander, Northern Command Division. He said in an interview with reporters yesterday:
The bipolar (China, Pakistan) threat persists in the northern region. So we are always ready for war. Chinese troops refused to retreat from Ladakh border areas after the Kalwan Valley conflict. The Indian Army then launched Operation Snow Leopard.
Thus in a very short period of time the main ridges of Lake Pangkong came under the control of the Indian Army. Thousands of soldiers and weapons were concentrated on the border. Border security has been beefed up several times since the Kalwan Valley clash. Infrastructure facilities are constantly being improved.
The two countries' armies have set up "hotline" telecommunications facilities locally to defuse tensions between India and China. This will prevent incidents of military personnel clashing with each other. In case of disagreements, the battalion and the brigadier are in a position to negotiate and defuse the situation. The situation on the Ladakh border is stable for now. An incident like the Calvan Valley clash should not happen again.
Terrorist camps are operating in the border areas of Pakistan. From there about 200 militants are waiting to infiltrate into India. Attempts are also being made to send weapons to militant groups operating in Kashmir by drones.
Militants crossing the border are being shot dead by the Indian Army under intense surveillance. Drones are shot down. It has been revealed that Kashmir militants are using weapons left by US forces in Afghanistan. US and British-made weapons were confiscated from militants during recent encounters. Chinese-made weapons have also been seized. We are investigating.
Thus he said.
.