NigerAn important West African country called (Niger) is currently being discussed all over the world Bajoum( Bazoum ) Army Presidential Chief Guard General Abdurrahmane Omar Tchiani(Abdourahamane Tchiani) deposed.
Once on the African continent In war-torn countries General Abdurrahmane Omar Tchiani is now involved in peacekeeping efforts In Niger created a big crisis. who ruled this country in the past Mohammad Bajooz Continued to be an ally of France.
As a result, French and American troops were deployed in that country to support him.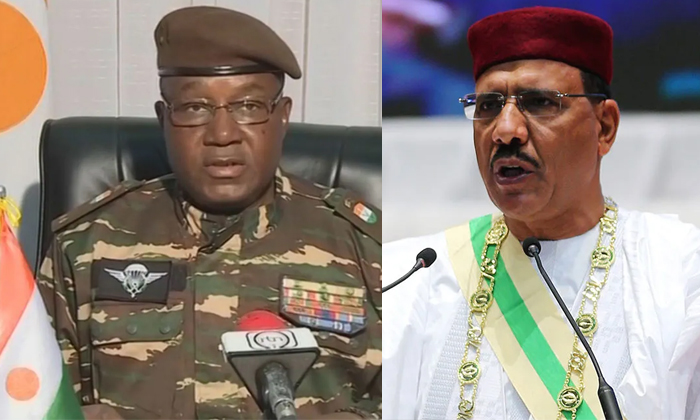 The military ruler who rebelled Abdurrahmane Omar Tchiani Currently Russia(Russia) resorted to him Putin(Putin) laid the red carpet and invited. This is the mercenary army of Russia Wagner Group(Wagner Group) is currently fighting on behalf of Abdurrahmane Omar Tchiani.
Niger is a country bordered by Algeria to the northwest, Libya to the northeast, Chad to the east, Nigeria and Benin to the south, and Burkina Faso and Mali to the west. Minerals, uranium, oil, gold reserves There are plenty,
These Economic Community of West African States(Economic Community Of West African States) with the help of a common West African economic platform France( France ) is easily looted. At present A military coup With their arrival, their games are not going well. With this, the American and French forces are preparing to suppress the military coup.
This is because of the country A valuable natural resource There are arguments that it is for. On the other hand, a military coup was raised Army Presidential Chief Guard General Abdurrahmane Omar Tchiani Preparing to face them.
The people of that country are suffering a lot due to these clashes.