The United States will seek steps to increase pressure on the Afghan Taliban government to reverse some of its recent decisions restricting the rights of women and girls unless the militant group shows any sign of canceling the steps on its own.
"We've taken up the matter directly with the Taliban. We have a number of tools that if we feel they won't rescind the decree, they won't back down, we'll be willing to move forward with them," State Department spokesman Ned Price told a news briefing on Monday.
Price did not elaborate on potential steps, nor did he indicate how the movement, which has already implemented policies that curbed 20 years of gains in girls' and women's rights, might reverse its steps.
After the Taliban, since assuming power in August 2021 until now, has forced women to wear the veil that covers the head only, leaving the face visible, even though it had strongly recommended wearing the burqa that it had previously imposed during its first rule, she returned and revealed, Saturday, From her face, which she never changed, it seems, repeating her old history.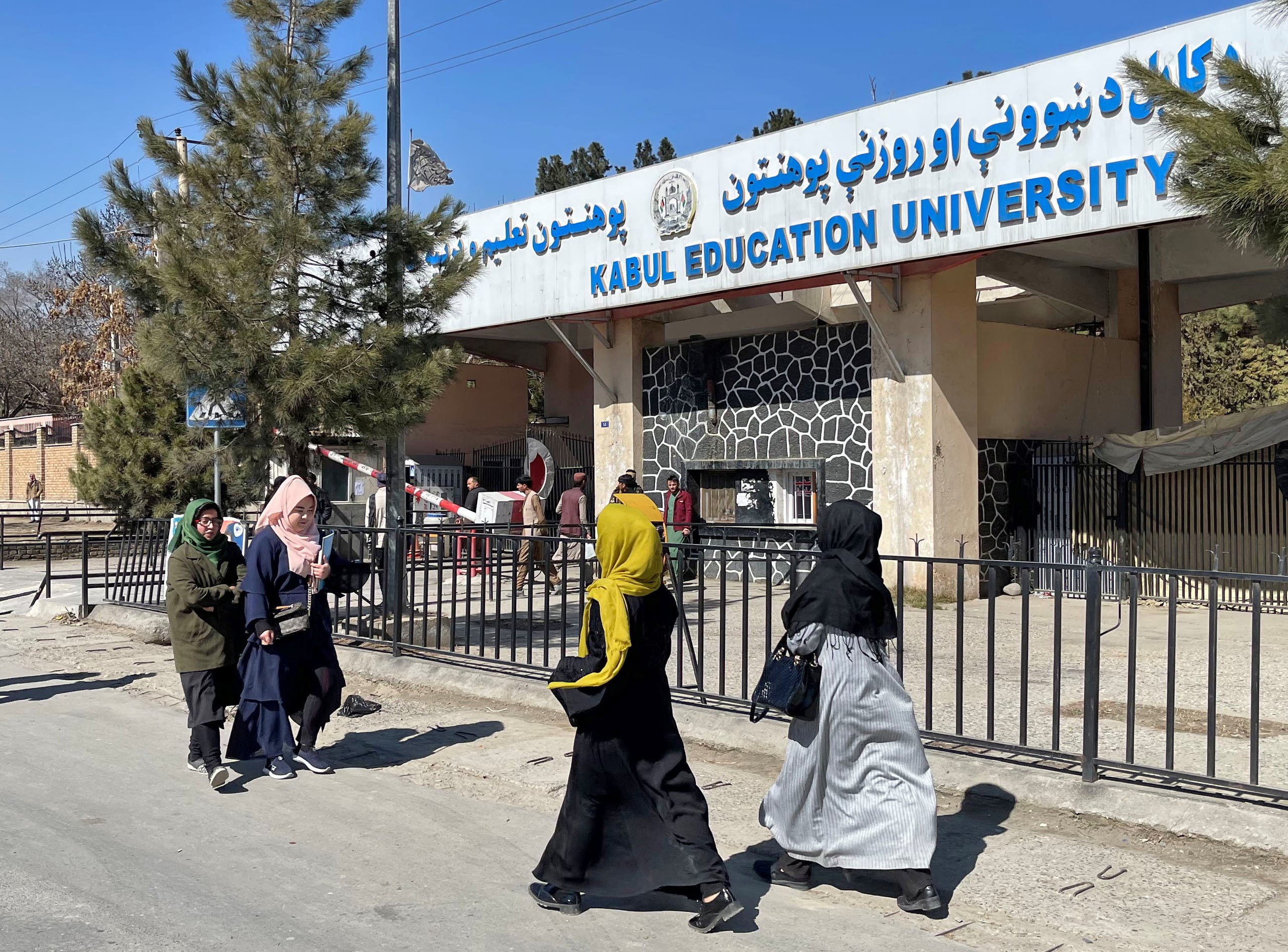 The militant movement has again imposed on Afghan women the wearing of blue burqas in public, as punishments for heads of families who do not force their women to do so, in a return to the distinctive policy of its previous hard-line rule, and an escalation of restrictions that provoke anger at home and abroad.
The international community has made girls' education a key requirement for any future recognition of the Taliban's rule, which seized control of the country in August following the withdrawal of foreign forces.
However, the movement, in spite of this, imposed restrictions on the work and travel of girls and women unless accompanied by a male mahram, and prevented most girls from attending school after the seventh grade.
"We've consulted closely with our allies and partners," Price said. "There are steps we will continue to take to increase pressure on the Taliban to reverse some of these decisions and fulfill the promises they made," he added.
The United States and other countries have cut development aid and imposed sanctions on Afghanistan's banking system since the Taliban took over in August, when the United States ended its 20-year war in the country.
Most women in Afghanistan wear a headscarf for religious reasons, but many in urban areas, particularly the capital, Kabul, do not cover their faces.
This blue burqa, which became a global symbol of the Taliban regime, appeared when the movement ruled Afghanistan from 1996 to 2001, as it was imposed on all parts of the country by law, during the nineties.
Between 1996 and 2001, Taliban officials flogged every woman they found not wearing a burqa.
The militant movement also deprived women of all their basic rights, and their lives were a continuous taboo, as they were not allowed to wear bright clothes, make up, or even receive an education. They were also prevented from going not only to work, school or university, but also to the bazaar for shopping.