Senegalese President Macky Sall, current chair of the African Union, will head to Russia today, Thursday, to meet President Vladimir Putin in Sochi, Friday, his office announced in a statement.
He explained that this visit "falls within the framework of the efforts exerted by the presidency of the Union to contribute to calming the war in Ukraine and opening the way for stocks of grains and fertilizers, which obstruct their passage in African countries in particular."
Loading a shipment of grain at the Ukrainian port of Sevastopol last month
The visit comes at the invitation of Putin, the statement added, noting that the Chairperson of the Chadian African Union Commission, Moussa Faki Mahamat, will accompany Sall on his visit.
"In the same spirit, the African Union agreed to the request of (Ukrainian) President Volodymyr Zelensky to send a message to the organization via video link, the date and ways of which will be agreed upon jointly," he added.
In a letter Tuesday to the leaders of European countries meeting in Brussels, the Senegalese president asked to do everything to "release the available grain stocks" in Ukraine, but he is stuck due to the Russian military operation that imposed a blockade in the Black Sea and blocks access to the port of Odessa.
Sall referred to the "disastrous scenario of shortages and high prices."
He stressed that the current crisis comes after the Corona crisis, which mainly exacerbated the famine in Africa. "The worst is yet to come, perhaps," he said.
He mentioned that many African countries, including Senegal, depend heavily on grain imports from the region. He expressed his concern about the repercussions of European sanctions that exclude Russian banks from the international SWIFT system, which allows major operations such as money transfer orders.
Senegal, which maintains strong relations with Western countries, caused a surprise on March 2 when it abstained from voting during a vote in the United Nations General Assembly on a resolution demanding that Russia "immediately stop the use of force against Ukraine."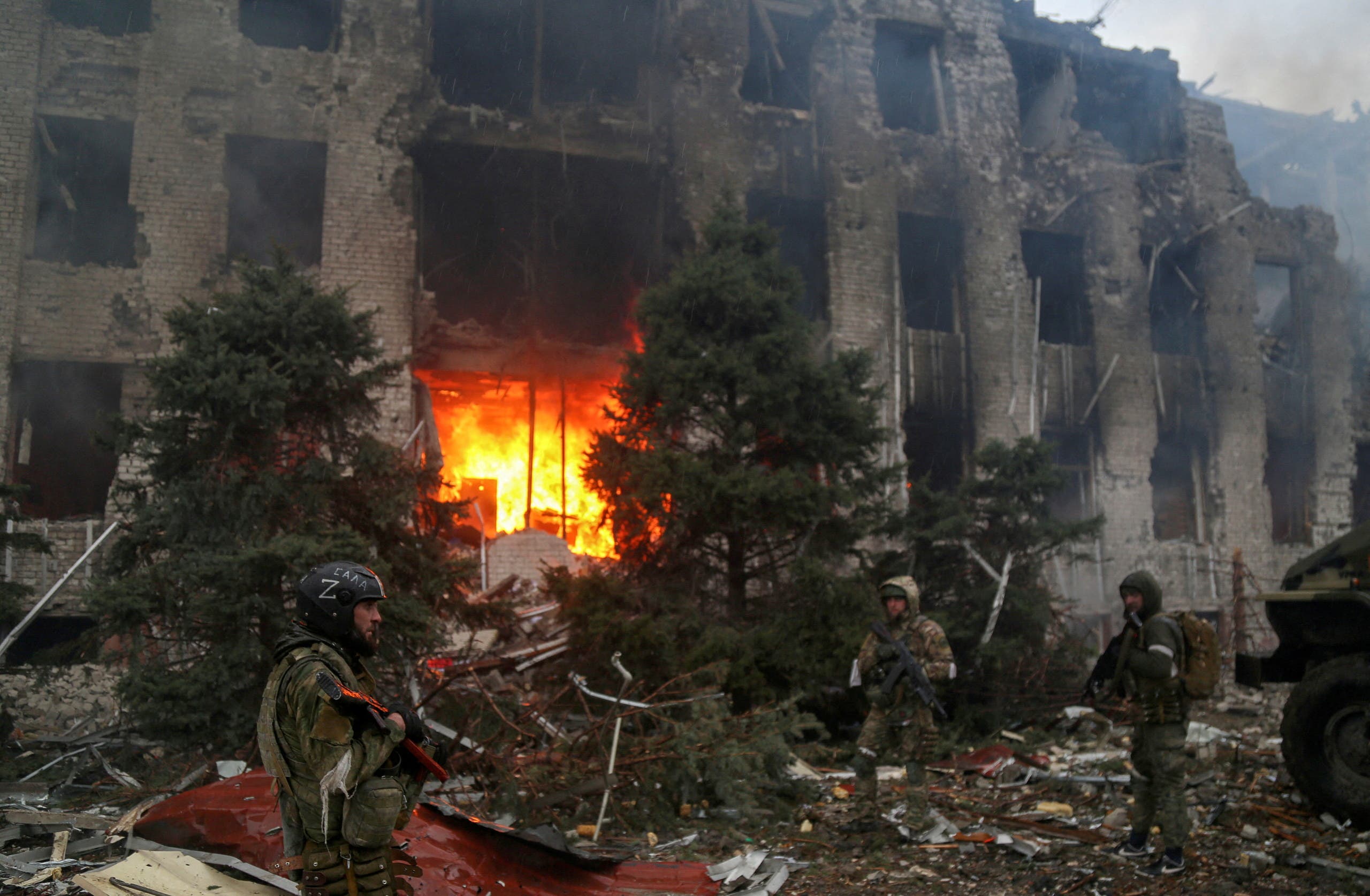 Pro-Russian forces in Mariupol
In return, Senegal voted on March 24 for a second resolution asking Russia to stop the war immediately.
About half of African countries abstained or did not vote on these two bills.
Sall said during a meeting with German Chancellor Olaf Scholz in Dakar at the end of May that the conflict in Ukraine "affects" Africans, although it is taking place "on another continent", but added that he "condemns the invasion" more clearly than before.